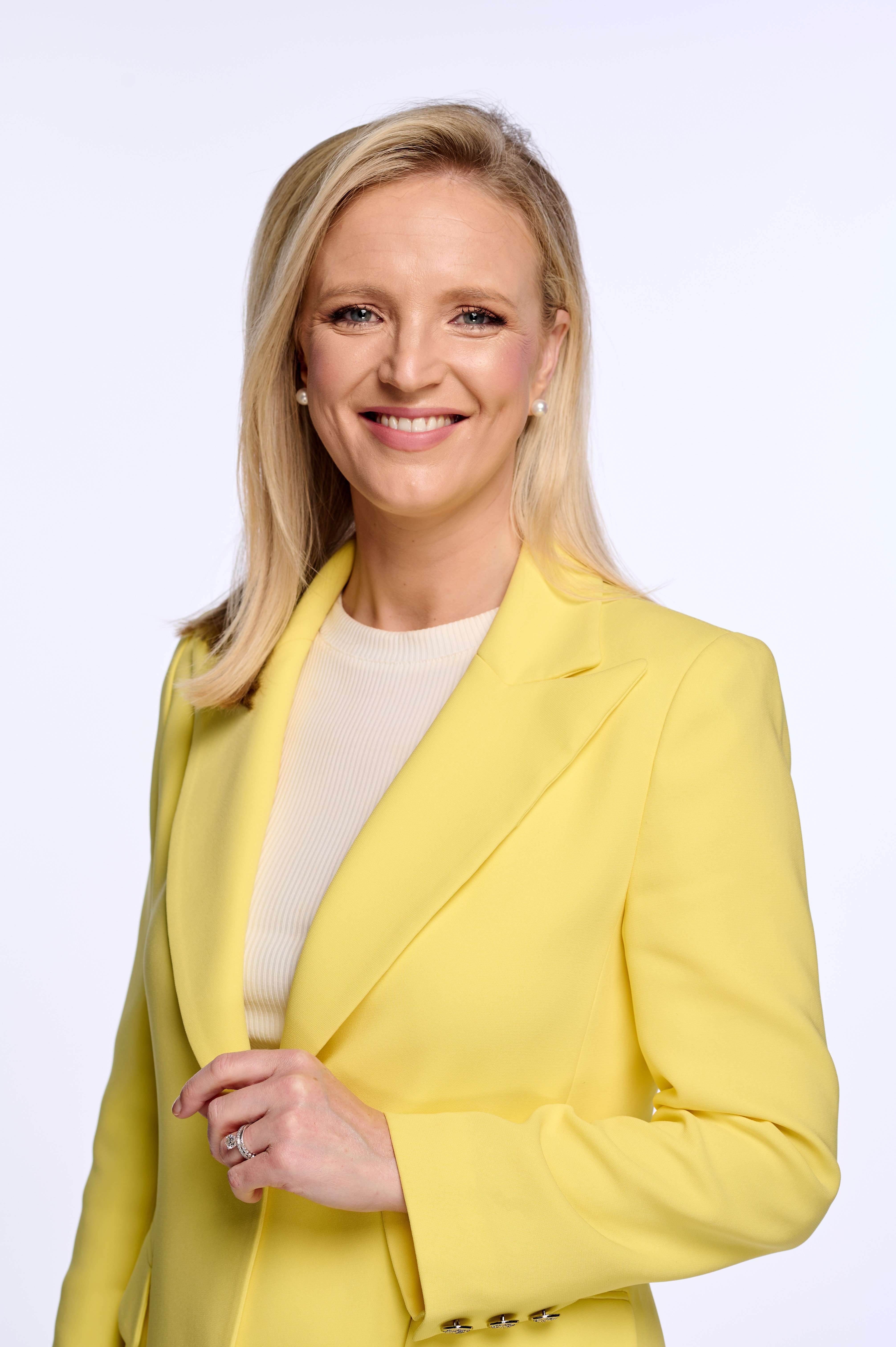 Q.
Give us a snapshot of your career to date and an overview of your current role?
I've been with Nine since 2009. I came straight out of uni and working at a pub to starting as an intern, working one day a week in Bendigo St Richmond. I then got a full time job as a Researcher/Producer at ACA Richmond, producing for a few years; then I moved to the newsroom as a Reporter. I did the crime round, covering stories like the Bourke St Mall Massacre, the murder of Luke Batty and Avondale Heights mother Karen Ristevski.

In December 2018 I moved to the US as a Foreign Correspondent for Nine. I covered a myriad of different stories – the Black Lives Matter movement, Harvey Weinstein's trial in New York, the Globes, Oscars, the pandemic - then moved back home to get married and have my gorgeous son Jack. I came back to A Current Affair after maternity leave this year.
Q.
What are you looking for from PRs – what kind of pitch would get an immediate response?
The most important thing I can say to PRs is to watch the show and see what sort of stories we do, so they know what to pitch. We are current affairs, issues, and the stories need to be relevant – eg the cost of living, rental crisis, something going through court that has relevance or a crime trend that might be in the public interest. One of the first questions we ask ourselves is how do we take this story beyond the 6pm news, what is our point of difference? The news will run a shorter story, so we ask how we can extend it to our longer format segments. We need that extra element that the news doesn't have.

As a new Mum I'm part-time at the moment so I'm aiming to do 1-2 stories a week. Myself or a producer source the story, find the talent to interview and then I will shoot the story, transcribe interviews and write my script. Sometimes I can manage it all myself - I like to make all the phone calls and find out what people's views are. I don't necessarily need stats or survey results which a lot of PR agencies send, I can usually find them easily online. It's the real human stories I'm always after.
Q.
Where do you get most of your stories from?
I do get stories from contacts, and I'm a Melbourne girl through and through. I also get contacted sometimes by a member of the public which I love, and I love hearing from PR people if they really focus on the human element of the story they're pitching, rather than expecting a straight-out ad for their client. I love to hear about the story on the street, and be connected to the people that I can speak to about it. I'm always happy to be pitched a great story via email.

I empathise with publicists as it's hard to come up with all the elements that we require for a 5 minute story, and it's a great opportunity as we have national reach whereas the news is local. A PR pitch may be a part of the broader story, so if a publicist can recognise that and deliver what we need to make it a well-rounded segment then I'm all ears. I love stories with a heart – often related to families and communities. PR people need to know what angles we look for and justify their pitch being a news and current affairs story.

If I love a pitch a publicist has sent, I also need real people who can speak about the issue - legitimate people, not friends of theirs! We do some celebrity stuff if it's right for the show, it depends on context – for example if a celebrity is raising awareness of something worthy.
Q.
What do you love about your job?
I love people. There is nothing better than a day on the road meeting wonderful people, and it's about perspective as well as that's easy to lose. The number of days in my job when I've met someone going through something unimaginable and they still have optimism and hope, that's everything to me. I wish I did more happy stories. Often we are meeting with people on the very worst day of their lives.
It's hard to detach from stories. I get very invested with the people I meet and talk to. I used to really struggle with the harrowing stories, but I got better over time. Work life balance is tricky as the news cycle never stops. Being on maternity leave recently gave me an opportunity to focus on my family, which was really good for me.
Q.
What is the craziest thing that has ever happened to you during your career?
I've had a few unpleasant experiences with bikies…! When I was in the US I was sent to Canada to follow some fugitives on the run who had killed an Australian, Lucas Fowler. There had been sightings of them across Canada and we ended up in a tiny town called Gillam where the fugitives were hiding out in the bush. We were sleeping in rooms similar to semi-permanent classrooms, and I remember being really scared as they were hiding in the same town. I had to go to my cameraman's room to record my voice and he had barricaded himself inside with his bags against the door, because he was nervous as well! We were in the weirdest situation, so remote in the middle of nowhere.

As a journalist, you come across people who are unsavoury and who aren't going to be happy with what's being reported. But If I am stating facts, and I'm being balanced – then I'm doing my job. I check that every day. If I ever have to make a decision on the road at work, I want to be able to know I've treated people the way I would like to be treated.