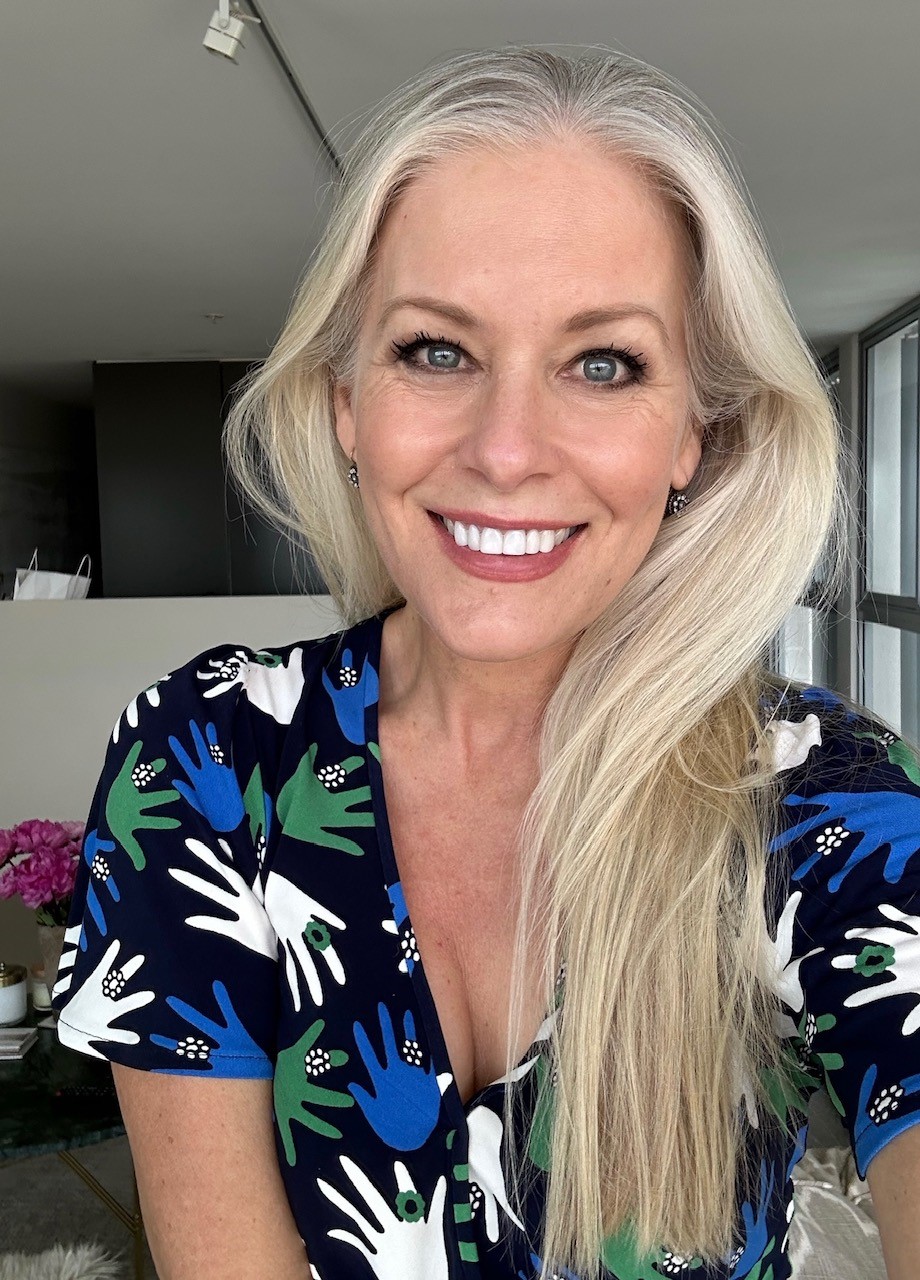 Q.
Give us a snapshot of your career to date and an overview of your current role?
I'm a total slashy. At the moment I'm hosting Breakfast radio on 91.1 HOT FM on the Sunshine Coast, writing a monthly column for 9Honey, appearing weekly on The Morning Show in the BUZZ segment and producing and hosting a podcast titled And Just Like That…They're Back, which reviews each episode of the new Sex & The City spin off series. Hilariously, the podcast has taken off worldwide, it's been downloaded in 112 countries! The TV series has certainly had it's fair share of criticism, a lot of people are now 'hate-watching' it, so I think they enjoy my refreshingly honest reviews. I also own a small travel company, organising and hosting tours in New York and Italy for Australian women. And most importantly I'm a full-time dog mum.
Q.
What is the craziest thing that has ever happened to you during your career?
The time I was doing the weather for Today, from Cobar, a small mining town in outback NSW. Just after I finished one of my crosses, a local guy screamed at me, "Hey Sami, get a dingo up ya!". I still have no idea what that even means. Or the time Ridge Forrester from Bold & The Beautiful hit on me at the Logies when I was in the middle of hosting the Red Carpet telecast, live, for Channel 9. That was surreal, on many levels.
Q.
What are you looking for from PRs – and what kind of pitch would get an immediate response?
Any breaking news and anything that's interesting, funny, wild, zeitgeisty. With breakfast radio you can talk about practically anything so there's no limits. I'm open to any kinds of pitches if people think they'd make for a fun brekkie radio chat. Same goes with my columns for 9Honey.
Q.
How do you like being pitched to, and what is the best time of day/day of the week to catch you?
Email or message me anytime, I work 24/7. I like to be current for the radio show. We have a loose plan but things can easily change overnight. If I wake up at 2am, I'm immediately reading emails and seeing what's going on in the world. I'm a total news junkie.
Q.
What do you love about your job?
Live radio & TV always comes with a good dose of adrenaline. When I joined the radio show the boss said the priority is to just have some fun. And I love that! I'm enjoying working with the co-host Sam Coward. He's super talented and hilarious – he's a local guy, excited to show off the Sunshine Coast. I produce the podcast myself and I do all the technical elements, editing etc and I really enjoy that challenge. I love the variety of my career right now and that I'm still being challenged every day.

I love that I was able to write a book – Romantically Challenged – after realising that all my crazy dating stories resonated with so many people. Society likes to puts single women without kids in a box, which is totally ridiculous. People probably think I'm too picky but to be honest, I think I wasn't picky enough. I wasted too much time on the wrong men. At the moment I'm not 'not' dating… I guess I'm excited to be in a new town for a couple of months. I've never dated a surfer before!
The haters are a downside when you have a public profile. Putting yourself out there so publicly gives people an opportunity to judge you, especially when they disagree with what you've said on air or written. The people who disagree can be pretty aggressive in letting you know. I posted a photo the other day and a guy wrote something really awful about my appearance. After 3 decades in the business, my skin is so thick, I've pretty much become a rhinoceros, but there are still moments when it's hard. We're all human. Sometimes I think I should name and shame them? Out them on my socials. Then I think, what's the point?! Why give it more energy?
Q.
Describe a typical day:
Every day is different, but at the moment I arrive at the radio station around 5am and I'm on air 6-9am, then we do a post-show meeting until around 10am. Then we might shoot some content for the show or the station's socials. I'll work on my podcast or write my column, and there's an endless amount of paperwork for my travel business. I'm enjoying taking my furbaby Stevie for afternoon walks at the beach. I watch as much news as I can during the day, eat early around 6pm, do more pre-show prep after dinner and then I'm usually in bed by 8pm.
Q.
If you weren't doing what you do now… what would you be doing?
Travelling the world. I've run my New York tours for 12 years now and I've sold out multiple tours every year. I now have lots of repeat customers, which is why I started the tours to Italy. It feels more like taking a bunch of girlfriends away on holidays but it's bloody hard work! I still love it and I feel very fortunate that the business keeps growing.
Q.
What's your greatest achievement?
That I'm still here! I feel very grateful to still be doing what I love after 30+ years.