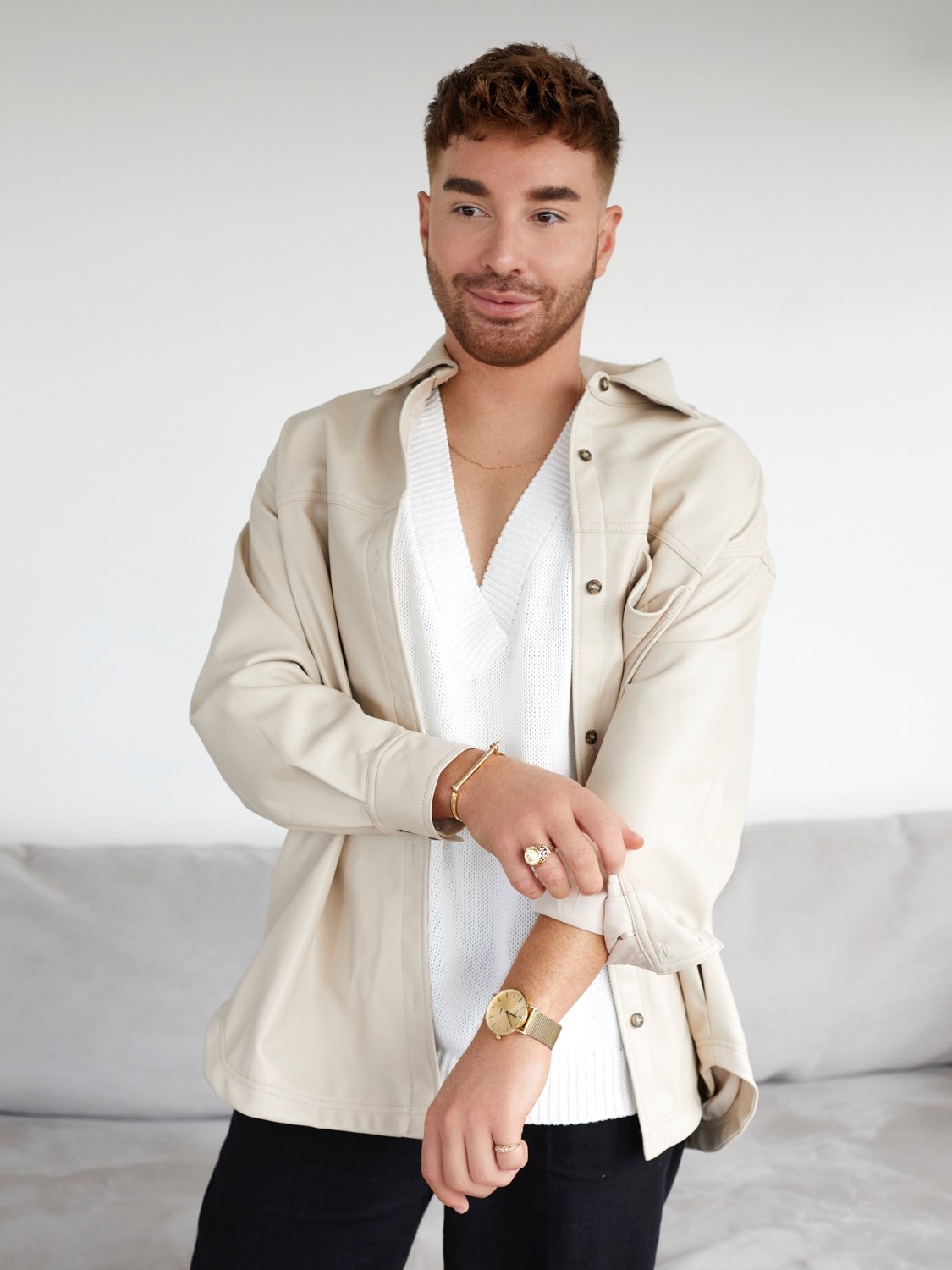 Q.
Describe your journey in a nutshell?
I'm originally from Perth, then studied PR in London and moved to Melbourne where I worked at Lahra Carey Media & Communications. Lahra is an ex-ABC journo so I learned so much from her about creating newsworthy stories. I then moved to Sydney and worked at Sweaty Betty for 2 years. Roxy taught me how to hustle! After that I went to work for Edwards & Co who became my first client when I started Billy etc. last year, and we now have 11 clients.
Q.
What brands are you currently working with?
Edwards & Co, O&M, TriPollar, Summi Summi, Van Heusen, illy and a bunch of restaurants in Sydney & Melbourne.
Q.
I know it's like choosing a favourite child, but has there been a client in your career that you've particularly adored working with?
Jaye and the team at Edwards & Co have become very close, like fam. I turned 30 in NYC with Jaye and some friends, I couldn't see my family because Perth still had its borders shut but New York was a fabulous substitute.
Q.
What's a recent campaign you are super proud of because you either came up with a big creative idea; worked with a minimal budget; or exceeded expectations?
Fashion Week this year was huge for me. I was running 10 shows for O&M doing everything from sponsorship negotiations and contracts, to decals, photos, content and constant media distribution. It was such a successful project that they have become a retainer client now.
Q.
What's your greatest career achievement to date?
I relaunched ARQ nightclub, which was a huge personal highlight. When I started my career, queer nightclubs were generally not something you would read about in mainstream media, so it was an amazing feeling opening doors at the launch event to 600 media, influencers, performers and friends.

During Covid we developed bespoke at-home colour kits with video tutorials for our Edwards & Co clients, allowing them to keep their personalised colour while in lockdown and not have to resort to store-bought dye. It was hugely successful, increasing sales by 700%. It actually caused a bit of a negative ripple amongst other salons who thought we were giving away formulas, but it kept our staff employed and clients happy. A situation as dire as Covid called for very creative thinking.
Q.
What makes you tear your hair out in our industry?
I find it frustrating that the big brands can just buy their way into editorial. It shouldn't be about who spends the most money.

Events also me give a lot of stress... even though I love them and find them super rewarding. Getting people to turn up is more challenging than ever. I'm ginger and have been told that redheads don't go grey until later in life. I am already 30% grey at 31 years old purely thanks to influencers who don't turn up to parties! Thankfully I have Edwards & Co to sort me out ;)
Q.
And what has been your worst disaster and how did you get through it?
I had a beauty clinic client (not a current client) and sent an Editor in who had a hectic allergic reaction to her treatment. It was really bad, she looked like she had been through a beehive. She was very understanding but obviously upset, she couldn't leave the house for 2 weeks. I organised a doctor to give a second opinion and I called her every day to check in… needless to say I didn't score any editorial coverage.

I also did a Mardi Gras boat party that got out of control a few years ago pre-Covid. The beautiful teak deck had tanning oil all over it, guests were jumping off the boat left, right and centre - everyone got so rowdy so quickly. It was the first and last charter that particular boat ever did. The funniest thing was the client absolutely loved it and we got the best content ever. You can always trust the gays to deliver on content.
Q.
What are your predictions for the future of our industry for 2023 and beyond?
Seeing the resurgence of print media having an authority, with titles like Esquire launching; Cosmopolitan being rumoured to be making a comeback. The digital platforms of Harper's, Fashion Journal and InStyle are also producing such incredible and relevant content.

I get so sick of influencers constantly selling, everything is sponsored now - can you imagine if a magazine was just full of ads? The age of the influencer might need to chill a bit before it finds its authenticity, it's not sustainable where it's at now. I see people turning back and going to magazines. I love traditional PR and seeing brands in print, it's like having vinyl. We have very different strategies for print vs digital and both have their place.
Q.
Have you been toying with AI?
I had a look at writing a media release to see how much longer I have before I'm replaced by a robot. I love when a piece of writing is packed with personality, and after experimenting with ChatGPT, you can see that it's not at a point where it can replicate that (yet). Photoshop AI is amazing – it saves so much time deep-etching.
Q.
What's the best or most unusual personal tip of yours that young PRs should know when embarking on a career, that you wish you knew when you started?
Knowing that relationships are everything. You can go and get a degree but you can't learn how to have personality. You have to be built for PR, and be prepared to become everyone's friend. To summarise, don't worry about trying to sound professional, just sound like you. When your personality comes across in your emails, editors look forward to opening it.
Q.
What's next for you & the business?
Exciting things. I'm growing the team and the content side of the agency. My dream is to have my own content studio. Etc. Studios, coming 2024!
Q.
If you weren't in PR, what would you be doing?
I would be living in Bora Bora working as a snorkel instructor. Under the sea where it's safe from sponsored content.