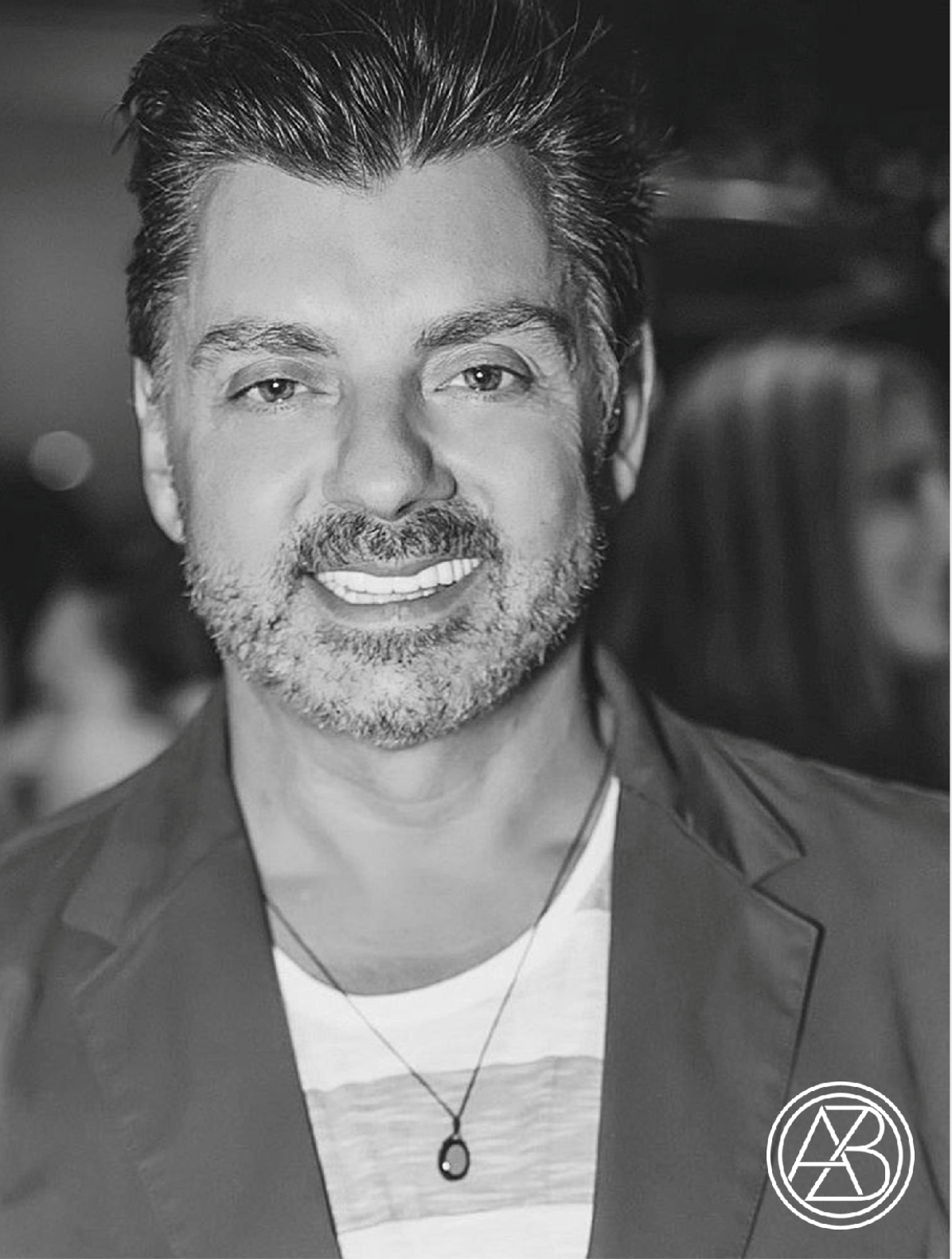 Q.
You wear so many hats! What's the common denominator?
It's a lot! But it's being able to create a narrative that connects people, and create luxurious, exciting and visually appealing environments and experiences. It's about achieving an emotional response to our story telling, whether it has some nostalgia attached or whether it's the energy of the experience - about ringing true to the guest and about connection. We are vibe creators!
Q.
What's a recent event that you've loved creating?
We created a seriously unique Whitsundays 3 day event for a large group of individuals. I wanted to give them a lasting collection of special things and experiences, and to be honest I couldn't have done it without my amazing relationship with you and Social Diary! Through Social Diary we were able to connect and partner with Four Pillars Gin, Unlabelled, Tropicology, Curatif, Naked Life, Byron Bay Cookies and We are Mindful Inc. It was just mindblowing the support we received from your members and these brands made the experience so pronounced and totally unforgettable.

The event was wildly gratifying not only for me and my team but for all the brands associated. Connecting brands to an audience is so very vital in our industry. The same applies with interior design - in the end the user feels like an integral part of the narrative.
Q.
Have you had any event disasters?
We were working on a very special private wedding on an estate. The clients were very liberal with the staff, epecially bar staff enjoying a martini or two with the guests. (Definitely not a policy I would subscribe to) One barman in particular enjoyed the free booze a little too much...

I turned around at one point and he was doing the Lambada with the groom on the dance floor and as I walked up to send him back to the bar he turned, saw me, realised he was in full 'my hips dont lie' position and ran straight into a huge floral arrangement toppling it over. It was hilarious and such a great story to retell over and over again. He was very sheepish for the rest of the night…and alas relegated to bus boy status!
Q.
What do you do differently to anyone else?
I see it like this - anyone with some know-how can create an event, but what we love doing is seeing everything through the lens of the guest experience. In a very detailed way, and everything all at once - all sensory sight, touch, smell, sound and cool gifting - sharing story telling comfy-ness and memory. I love making sure every person at our event has their own private experience. The human experience is paramount for me to know that everyone feels seen and special as if the experience was for them alone. That takes a lot of energy, emotion, dedication and years of experience hence why we only select really special projects.
Q.
What's on the horizon - I hear you're launching a new arm of AZBcreative?
We have just launched AZBsourcery! I have always been asked about the amazing unique finds I've purchased for myself or for clients, everyone has always been like … 'can you get me one of those?!' So after circumnavigating the idea for a while after Covid, I decided to bring my global network within reach and have started a procurement service working with architects, interior designers and clients and we source incredible things for their projects. I love to find mint condition vintage from my amazing local and global suppliers, it's everything.
Q.
How do you find these amazing things?
I travel so extensively to big trade shows like Salone di Mobile Milan and Art Basel, so when I'm there I side-step into smaller cities and get to see things IRL in warehouses, basements of shops, sheds in outer suburbs, auctions etc. I am also sourcing new, custom, totally one-off commissioned pieces from public art to private furniture. It's wild and exciting. I love the development of this new extension to my business as I've always done this for my own projects - but now to be able to offer so much more to other people and their respective projects is amazing for me!
Q.
Tell me more about your current big design projects?
We are working on projects all over the world which allows me to delve deeper into the creative arts and artisans in each locale and work with brilliant teams in each city. As always it is the narrative between my amazing clients, their dream space and me that is the ground zero of each project. This wild nucleus then expands to my team and all the collaborators. It is such a wonderful process and I am so blessed to be able manfiest projects in this manner.

These include: A residential two story loft in TriBeca for Jack & Rae Bedwani which is a reimagining of a classic New York space; a super sized totally luxe Bondi duplex for Craig & Jourdan of KSUBI; DREAMR - a hotel castle conversion to residential space in Edinburgh Scotland; a 48 room 400 year old estate in Leicestershire; a 3 level majestic cruiser called Oasis in Brisbane; a mind-blowing residential project and offices in Melbourne and finally Alsahwa, a magnificent eco-farm in the hinterland of Noosa - think wild luxury. We are totally in our zone!
Q.
Seeing as you and I are from both... Sydney or Melbourne?
Ha! how very dare you throw that question in the mix…it's like picking your favourite twin!
They are both legendary and both cities are incredible to live in. Living in both now for 7 years going back and forth every few weeks I am able to understand the routine without jamming too much in and feeling like I haven't really achieved anything. I have a groove and have learnt to plan ahead. Says me who always forgets something in each city...DER! I am very social and love new places to dine at or dive bars to frequent or underground art happenings that are always on my agenda. I have a gang of mates in both cities that feed that life energy with me.
Q.
Favourite thing to do in a new city you're travelling to?
Waking up before the city wakes up. At 5:30 I'm on a massive walk…cities like Venice or Paris, Milan or New York are magical when there is literally no one on the street at sunrise.
Q.
Long lunch or dinner party?
A combination of the two - a late lunch into dinner! My favourite is a transitional experience that starts in daylight and ends just after the setting sun…total mood ring vibe.
Q.
What shows & podcasts are you bingeing on?
I literally binge on everything. People, cuisines, books, docos. Give me a subject matter and I'll research everything about it. A small art movement in Croatia in 1979, Julia Child cooking shows on BBC from 1960-1965, Schitt's creek but with Spanish subtitles…twice! My OCD-ness ensures no stone is left unturned.

TV - Succession and Making the Cut
Audible - Book of Enoch, 4 chapters at a time (there are 105 chapters eek)
Podcasts - Huberman Lab / Art Smack / Dear Gabby
Q.
Where can we see all your amazing work!