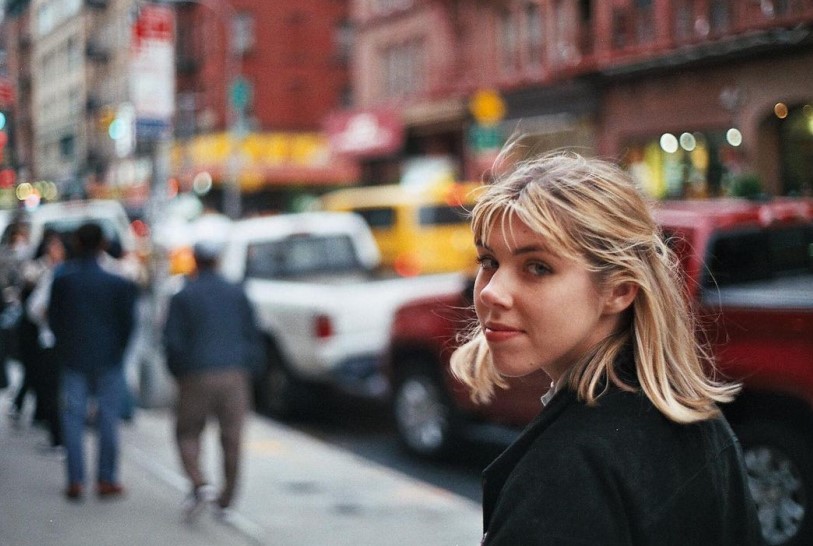 Q.
Give us a snapshot of your career to date and an overview of your current role?
I'm the editor of
MTV Australia'
s youth publication,
MTV.com.au
. Leading a team of writers and content creators, it's my job to curate a digital home for MTV Australia that excites and inspires our young readers and rings true to MTV's legacy. We publish news, interviews and features on music, social justice, culture and lifestyle.
I've been editor-in-chief of MTV.com.au for about a year and a half now – it's been the most challenging, rewarding and exciting time of my career. I began my career in magazine publishing at Universal Media Co, before moving to London and working in content creation and management at a travel start-up. I then had a year or so floating as a freelance journalist and travel presenter (I would highly recommend this gig!) before eventually landing this role as editor of MTV Australia back in Sydney.
Q.
What are you looking for from PRs – and what kind of pitch would get an immediate response?
Being MTV, interviews – from
profiles
to
short fun Q&As
– make up a good chunk of the stories we publish, and I'm always keen to hear about artists, creatives and local talent that haven't quite broken through yet. Those are the emails that really excite me.
Q.
Do you prefer email or phone pitches, and what is the best time of day/day of the week to catch you?
Emails! Always emails. Any weekday morning, between 8am-9.30am, is the best time to catch me, that's when I do my big daily inbox clearout before getting stuck into editing pieces, commissions, content strategy, meetings and whatever else gets thrown my way.
Q.
During your career, what has your experience been like working with PRs?
PRs have been a staple of my career since the very beginning. I'll always remember my first few publicity events when I first started out as an Editorial Assistant – shoutout to the iconic UE boom parties! It's funny because some of the very first PRs I worked with in that first role, I've now found myself working alongside again at MTV.com.au. It's comforting to have those long-term connections after living overseas, global pandemics, all that.
Q.
What do you love about your job?
We do some incredible storytelling on the site, whether its
opinion pieces
,
profiles
or
reporting
; I love helping writers shape and tell those stories – and hearing about how those pieces change our readers' outlook or perspective, or just entertain them in those tough times. Platforming young creatives – whether that's giving space for our incredible writers to bring their ideas to life or platforming a new musician – is my favourite part of the job. Oh, and interviewing stars like
Henry Golding
isn't too bad either.
In digital media you're never really 'done'. It's not like working in magazines where you wrap on an issue and can just let it breathe for a minute before moving on – you're constantly playing and reacting to an unrelenting news cycle. I've learned it's really important that I do set boundaries around my work and personal life, especially right now; though actually respecting those boundaries can be a challenge.
Q.
Describe a typical day:
On a good day, I go for a walk before I start work (admittedly I hit snooze more often than I'd like). I start work at about 8:30am, by which time a few of our writers have already begun their shifts. I check in with them, assign key stories for the day, run through angles and tone, and answer any questions they may have – all the while alternating between guzzling my coffee and my smoothie. Then, emails.

I'm most creative and focused in the morning, so I make sure I have time to focus on my own stories or projects I'm working on. If I haven't ticked off a few big item jobs before 12pm, I'm kicking myself.

I agree with the concept of taking a lunch break, but I rarely do – I find I'm too involved in whatever I'm working on to break it up, so I usually plow through and keep working while I eat. I will crack this habit one day.

I'm an afternoon meetings sort of person, as I tend to lose steam by 2pm and chatting to people always perks me up. If it's early in the month, my calendar will be filled with brainstorm meetings, where we plot out the key music releases we'll cover or new shows that we should write about. Writers also share their pitches based on the things they're finding funny or stuck in their craw. As a creative leader, I really lean on the expertise I have in the team. I know that if my writers – a very intuitive, smart and on-the-pulse creative bunch – have strong feelings about something, our audience will too. So many of our best and most engaging stories are born from this understanding.

If I don't have any calls with the MTV team internationally, I wrap up my day by 6pm. I used to work later but I've learned the lesson that doing so just offers diminishing returns, anyway, and it's all about those boundaries. I like to get out for another walk before the sun sets – then in lockdown I generally stick myself in front of the TV or read a good thriller.
Q.
If you weren't doing what you do now… what would you be doing?
There are goals within media that I'm definitely looking to achieve over the next few years. As for outside of the industry; I've always loved history (particularly modern history – I know far too much about WWII) so I'd love to be a historian. Maybe for my second career?
Q.
If the world ever gets back to normal, what will be the first thing you do?
Boring answer, but travelling will be number one on the list. My family and I are currently manifesting a trip to Tokyo – and my boyfriend is from the UK, so we'll want to get back over there to see family and friends, too.