Lucy Brooks - Industry Profile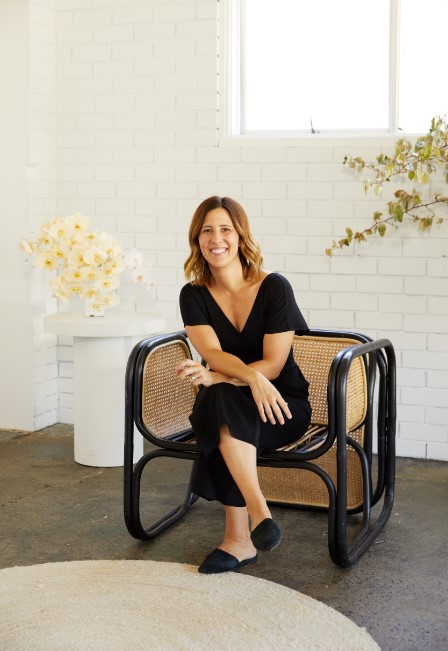 Q.
Describe your journey in a nutshell?
I graduated from The London College of Fashion in 2008 and after 4 years of working in a consumer PR agency in London, I moved to Australia in 2003. Following on from a decade of PR experience in Sydney, it was in 2014 that I decided to go it alone, setting up my own agency Little Bird PR. I am proud to say we have just celebrated our 7th year in business.
Q.
What has been the biggest change to PR since you started out?
Ok, so I'm going to be showing my age here, but when I started my career in PR we had one computer in an office of 12 publicists and email was only just starting to be a thing! So, when we needed to send out a media alert, we would all sit on the floor of the office and physically stuff and fill 300+ envelopes with press releases and then post them to each journalist which would take hours! This would happen at least once a week. I guess fast forward to more recent times to when I first moved to Australia, the biggest change has been to the media landscape – the sad decline of print, the emphasis on digital and of course, the rise of the influencer. Change is good of course and creates new and exciting opportunities for our clients, but a lot has happened in my 24 years in PR that's for sure!
Q.
What brands are you currently working with?
We are very lucky to be working with some amazing beauty and lifestyle brands – currently these are Mukti Organics, Flower Beauty, The Well Store, Paire and Q+A Skin. And most recently, we have been selected by iconic brand Thermomix to partner with them to drive awareness of their 20th anniversary this year.
Q.
When did you have your first 'wow I love my job' moment?
When I was 21 working at an agency in London called Ketchum Life PR. I was living and working in Shoreditch, so it was generally fun times all round, but one year saw me working on the P&G Olay account and we had sponsored a show at London Fashion Week. It was at a time where all of the big supermodels were still walking the runways and I was managing media exclusives backstage. For someone just starting out in PR, it was pretty exciting to be rubbing shoulders with the likes of Jude Law, brit pop band Oasis and Kate Moss behind the scenes!
Q.
What's your greatest career achievement to date?
It has to be setting up my own agency 7+ years ago. I wouldn't be where I am in my career now if it wasn't for working in bigger consumer agencies and from learning from some of the best PR practitioners in the business, but I love being able to be so hands on now with all of our clients. Every day is different and I love that variety. We hear it firsthand from media that we are known as an agency for being efficient, on the ball and that we have a great understanding of the media landscape and I'm super proud of that and what we have become.
Q.
And your worst disaster!
Thankfully, there hasn't been too many and all are from my early days of working in PR in London, but one that stands out involves a big Hollywood star and a certain press trip that nearly didn't happen. To cut a long story short, this said press trip had been a very stressful 8 weeks in the making. The star, who was our brand ambassador at the time was set to leave for the airport with her manager in a matter of hours and it was casually brought to my attention that they couldn't find their travel permits to the country where they were set to spend 2.5 weeks in. And that was because I didn't realise they needed them and forgot to organise them! After a lot of blood, sweat and many stressful tears, the permits were arranged in the nick of time and they managed to board the flight with minutes to spare. Let's just say I'm extra vigilant with travel planning now!
Q.
What do you love and not love about the industry?
I love that every day is so different and so varied. We get to work on fun, interesting and exciting projects and work with some very talented people. There is never a dull moment that's for sure.
I guess one of the hardest things in PR is managing client expectations and being realistic about results and outcomes. Building a brand takes time and doesn't happen overnight, and the success of PR is not just measured in editorial runs on the board. Just because a top tier title attends a launch, doesn't mean they are guaranteed to write about a brand and even when they do, it may not lead to a massive uptick in sales and clients need to be educated about that from the start. This is one of the reasons I set up Little Bird PR as I had spent so many of my junior agency years being told to promise clients the world to win new business, which would inevitably lead them to be disappointed and that didn't sit right with me. At Little Bird PR, we are always honest and open with our clients and on the front foot in communicating with them and informing them of what to expect and when results are likely to be achieved.
Q.
What do you think is the next big thing?
One of the fastest growing sectors in technology is artificial intelligence. I think PR agencies moving forward will need to embrace AI over the coming years and understand how it can and will automate or augment the majority of the tasks we undertake each day as PR's.
Q.
If you weren't doing this, what would you be doing?
A paramedic – it would give me no greater joy to help people in their time of need.