Sally Brown and Chrissy Biasotto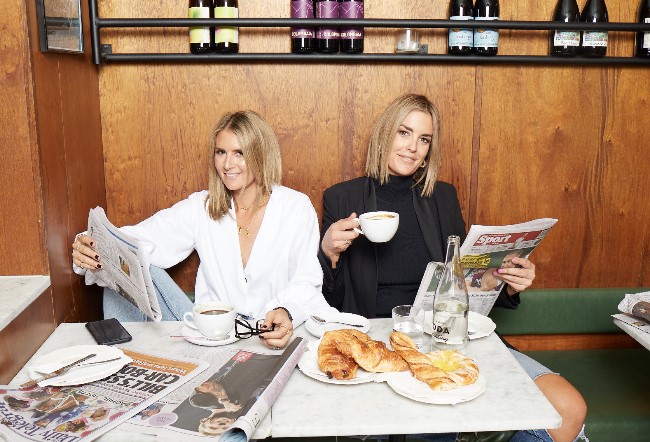 Q.
Describe your journey in a nutshell (where you started, when you started, how many staff, and your role)?
We met back in 2001! Chrissy interned at an agency Sally was working at called Marchant Communications.
Chrissy was very quickly snapped up and hired. We both had an amazing working synergy from day one. Sally left to work overseas and Chrissy worked her way up to the top of the agency.
After returning from her travels, Sally worked in house at a fashion label. Sadly we both lost a close friend very suddenly to cancer, it was then we realised life was too short and that we should try our luck in starting our dream of opening our own agency together and we haven't looked back since.
Q.
What do you think your business and your team excel at (areas of expertise)?
Our strong relationships with media and influencers, which in turn gets us great coverage and results.
We opened an influencer division to keep up with demand for influencer outreach, seeding and content creation and because of this specialty, we offer we really excel in this department for our clients.
We have extensive experience working with celebrities both on the ground or via satellite ranging from reality tv stars, international models to sporting legends.
Q.
What brands are you currently working with?
Fashion: Alias Mae, Carolina Lemke, Cecilie Copenhagen, Guess, Magali Pascal, Marrimekko, Steve Madden, SWF Boutique
Beauty: Charlotte Tilbury, Morphe, Paula's Choice and Laser Clinics Australia
Social Media: Urban Status
Q.
What measures have you put in place to adjust to this current corona crisis?
During the thick of COVID we applied a pay to play service model for those clients that couldn't afford a full retainer.
Q.
What advice can you give to Social Diary members who are really suffering at the moment? What strategies have worked for you?
Breathe - know this is not forever, if we can get through this year we can get through anything.
We have really ramped up our exercise and mediation to calm the nerves, remain positive and increase motivation within ourselves and with our team. We have found that this has really united us and bonded us as a team. We would recommend this to everyone.
Q.
What's your greatest career achievement to date?
Creative Agency Bashful acquiring a stake of our agency has been a massive feather in our cap and our greatest business achievement to date, allowing us to offer greater strategy, design and social services. Together our teams are a forced to be reckoned with.
Q.
And your worst disaster!
Nothing serious, just many social pages fails, terrible haircuts and bad wardrobe choices!
Q.
Are you optimistic about the recovery from corona and are you ready for the fabulous bounce back when the industry revs up again?
We are already starting to see momentum building which is really positive. We have just had two big client wins. We used the quieter months throughout Covid to rebrand, launching with a new name, fresh aesthetic, new logo and website.
Q.
If you weren't doing this, what would you be doing?
Nothing, PR is what we were born to do, we absolutely love it, it all comes very naturally to us.
Q.
Your Socials: (Email / Instagram/Twitter)