Maz Coote - Industry Profile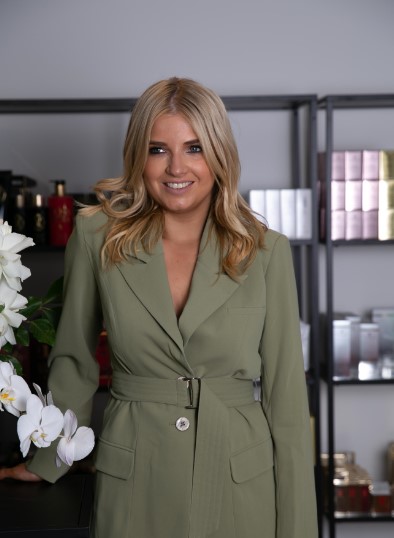 Q.
Describe your journey in a nutshell (where you started, when you started, how many staff, and your role)
I studied Media and Communications at Sydney Uni – and during that time I started my hands-on PR career in finance, as an intern in the comms department of an investment bank.
I was about 20 and in the third year of my university studies and from that point onwards – just wanted to get out into the real world. From there I took up another internship and stayed with that agency for 7 or so years, working my way up to GM. From there, and with the experience both in the skill of PR and running a business – I started Coote Connex, a Beauty and Lifestyle focussed PR Agency. More recently we have also opened sister arms to the agency – with Coote Experts and Coote Digital.
Q.
What do you think your business and your team excel at (areas of expertise)?
The traditional model of the PR agency, doesn't really exist anymore.
We must be able to take and service a 360 approach – across all pillars, and like us a lot of agencies have for some time been thinking and moving like that.
From Media and Influencer organic placements – through to digital strategy, appointing short and long-term ambassadors and Social Media partners, affiliate programs, partnerships, activations and events, content content content. We are full service.
Q.
What brands/talent are you currently working with?
We work with a real mix of brands – from global Haircare and Styling brand Joico, to the Iconic KitchenAid brand, to one of the country's leading online beauty retailers Oz Hair and Beauty.
Coote Experts is a home of experts in their fields, we have experts in spaces including dermatology, medicine, mental health, women's health, sleep, business, ergonomics, philanthropy, communications and media training, culinary arts and nutrition – and I think I have missed a few categories there too! Our experts are available for Media Commentary and also brand partnerhips.
Coote Digital is a direct response to the market. We were being asked by influencers if we could represent them, we were being briefed by our family of brands to develop and execute on influencer lead campaigns and we were being approached to manage Social Media channels, SEO and Digital marketing etc. Coote Digital is now the home of all of these functions.
Q.
What measures have you put in place to adjust to this current Covid crisis?
What have we not done!
Early on we registered to be a Covid Safe business. I think that was helpful as it helped us set guidelines around operating, and do our best to keep team, suppliers, clients – anyone visiting our office really – safe.
From a PR work perspective, we quickly shifted to offer Virtual Showroom Tours, host our Media catch ups on Zoom and look at new digital formats for events.
A big part of our job was also to look at and assess the way consumer habits were changing – and make sure our strategies were addressing this.
Q.
What advice can you give to Social Diary members who are really suffering at the moment? What strategies have worked for you?
This environment has created so much change across industries.
It has accelerated change that was already in motion for some – and in other cases turned certain industries on their head.
I have been so proud of the way our family of brands have adapted, and I think that word adapted is probably the key. We have to remain flexible, fluid and adapt.
I think for a lot of businesses it was a time to consolidate, to look inward – the environment has almost I think been a big torch illuminating areas that could be improved. I think the best strategy is to take those learnings and use them.
Q.
What's your greatest career achievement to date?
I really could not name one. I have a deep love for the space and the work, and what the work can deliver and that means most weeks I am humbled by the work we get to do and the calibre of brands we get to work with.
A few weeks ago we were working on a launch with Jesinta Franklin who had written a Children's book for our client Lovekins – this week we are working on a Virtual Event for the new KitchenAid K400 Blender with an expert I have long admired.
If I were to get sentimental – this month actually marks our 5th birthday, and that is a special moment for me personally. This time 5 years ago I was sitting at a hot desk – with one or two clients and a LONG road ahead!
Q.
And your worst disaster!
This year we had to cancel our Key Gala events for Tour De Cure, a charity we have worked for for over 4 years now. It has been devastating.
I think Charity and Non-profit organisations could be almost the forgotten casualties of this time.
We have been able to lock in the Tour De Cure Spring lunch for November though with the easing of restrictions, so hopefully that can go ahead – much needed fundraising.
Q.
Are you optimistic about the recovery from Covid and are you ready for the fabulous bounce back when the industry revs up again?
I would say I firmly sit in the optimistic camp – I think our industry will look different on the other side because I know that the customer, the consumer, looks different on the other side.
If the customer behaviour is different, then you better believe our strategies will be too.
Q.
If you weren't doing this, what would you be doing?
Back at University I studied World Politics – I had visions of working for the UN or doing something in politics!
Q.
Your Socials: (Email / Instagram/Twitter)