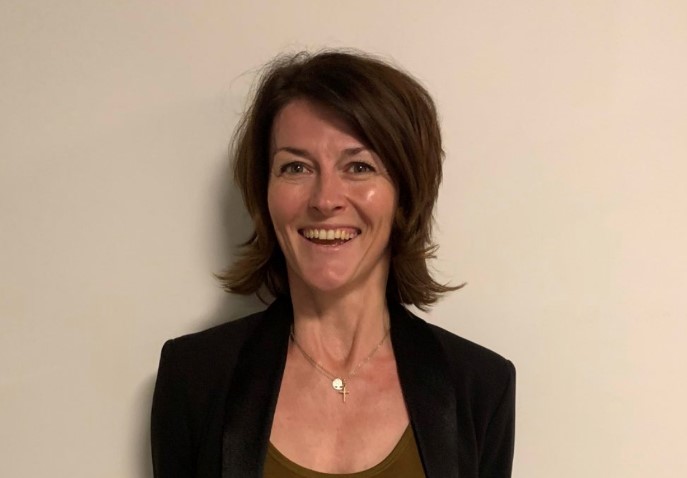 Q.
Describe your journey in a nutshell (where you started, when you started, how many staff, and your role)
I started in PR in the late 90s in London and it was pretty much everything that you would think it was! It was the best job at the best time! I worked in entertainment and beauty PR on brands like Universal and DreamWorks and rubbed shoulders with so many interesting people! A spontaneous trip to Australia to visit a friend gave me the travel bug and 3 months later, having handed in my notice on my job and my flat and organised my visa, I ended up in Perth at PPR, working on the likes of Bunnings and Emirates. Having spent a couple of years there I returned home to the UK and took some time out to have my 3 daughters and then (the story's too long to tell but…) ended up in Sydney where I have been for the last 6 years and intend to stay.

I have been GM at Alt/Shift since November 2018 following a stint at Porter Novelli. I was approached by the fabulous Elly Hewitt, MD of Alt/Shift and Sam Vassos and was offered the newly-created role of GM, Sydney. We opened the Sydney office in November 2018 and for 6 months it was pretty much just me! Slowly but surely and with the support of the fantastic directors, we built to be a team of 5 full-timers with a healthy roster of both retained and project clients including Virgin Australia, Deliveroo and the QVB.
Q.
What do you think your business and your team excel at (areas of expertise)?
I think Alt/Shift excels at setting out to do exactly what we tell our clients we will do for their brand. We develop comms strategies that aim to shift the dial by winning hearts and changing minds and in my experience that's exactly what we do. PR has changed dramatically since my London days, and Alt/Shift has developed a modern approach to integrated communications that rarely use PR in isolation; typically we deliver campaigns across owned and earned channels including PR, content, experiential and social. Our business really does have some of the best minds – and luckily we are really good at holding onto them; our staff retention rate is exceptional. Our campaigns are delivered by hands down some of the finest people in the business and the work that we have done is testament to that.

We work nationally and I can honestly say in my experience from working in both national and regional teams previously is that we do it seamlessly too. As for my team, they push boundaries, they challenge and look for new ways to do things and they execute campaigns in the most thorough way possible. Their media relations skills are second to none and I regularly get emails from clients telling me what an awesome job they do.
Q.
What brands are you currently working with?
Nationally we work with Deliveroo, Mazda, Crown, Disney, GBRF, Origin, Smiling Mind and the QVB.
Q.
What measures have you put in place to adjust to this current corona crisis?
Being ahead of the curve is what we pride ourselves on and as such, we took the decision early on to protect our staff and get the teams working from home. We did this so we were set up ahead of our clients so we could continue to service them throughout a trying time. I have been in isolation now for more than six weeks. All team members were set up at home with any equipment they might need to enable a seamless transition. We have had to make some tough decisions over the period as Directors and it's been sad seeing clients place retainers on-hold but we are confident that we have the right ingredients to get back on track as the world adjusts to our new normal.
We have kept up as many of the agency's habits as possible. The leadership team Zoom meet first thing at least three times a week, client WIPs go-ahead via google hangout or Zoom, we play coffee roulette to ensure we are all getting face-to-face contact with all of our colleagues and we still enjoy a well-deserved afternoon drink via Zoom on Friday at our all-agency WIP.
Q.
What advice can you give to Social Diary members who are really suffering at the moment? What strategies have worked for you?
I know it is what everybody says to do but I structure my day as if I am still at work at the office and, although I don't bother with makeup or hair product and my activewear is more active than ever, I still get up in time to start work at 8.30 and I factor in breaks. I have found my children to be an endless source of entertainment (distance learning makes me forever grateful I chose PR and not teaching!), Netflix, Stan, Disney+ and Foxtel are lifesavers, as is Les Mills online and seeing more of my wife is not bad either!

Seriously though, I'd say structure, eating and exercising well, keeping as much face to face contact as possible and airing grievances early onis what is getting me through. Something we have discovered as a family is our LCG at dinnertime – the girls named it as they say my work life is full of acronyms like SLT, WIP etc.and they wanted one for our family! LCG is Learn, Challenge and Goal. We each take turns at dinner to discuss what we have learned, been challenged by and are grateful for each day. Those who know me know I am not by nature a 'meditative' person – I can't stand being still and enforced 'relaxation' leaves me in a cold sweat but this discipline has been invaluable – rather than being frustrated by what I haven't been able to do or to achieve this practice has forced me to focus on how each day I can still be positive and how we are still achieving and learning, just in a different way.
Q.
What's your greatest career achievement to date?
Honestly, it was being made GM of Alt/Shift – that and Sydney growing to having a permanent team with our own clients. It makes me smile every day!
Q.
And your worst disaster!
I am probably completely jinxing myself here but any disasters I have had have been more of a hiccup than a disaster – things like press days where no press turned up as a killer news story trumped us. In terms of challenging times, without a doubt the start of the Coronavirus affair –having to have tough conversations with great people and make some hard calls was heartwrenching.
Q.
Are you optimistic about the recovery from corona and are you ready for the fabulous bounce back when the industry revs up again?
It may be a little early to be using the word 'optimistic' but I am encouraged to see how businesses are adapting and communities are banding together – I have seen evidence of that with some of our clients. We are lucky here in Australia to see the curve flattening, hopefully our road to recovery is not too far off. I look at countries like the UK (my birth home) and the USand am so grateful to be here. Challenges are set to beat and I can't wait for the bounce back.

BUT I think we will all have changed in so many ways. We will have learnt that remote working can be successful. We will have learnt how to pivot in our business. We will have forged stronger relationships with our clients and witnessed true transparency, integrity and loyalty in action and we will all be better for it.
Q.
If you weren't doing this, what would you be doing?
I studied languages at University and so I guess I'd like to think that I would have been some
sort of UN interpreter – that or a spy!
Q.
Your Socials: (Email / Instagram/Twitter)