Kellee Cruse- Corona Light Speed Round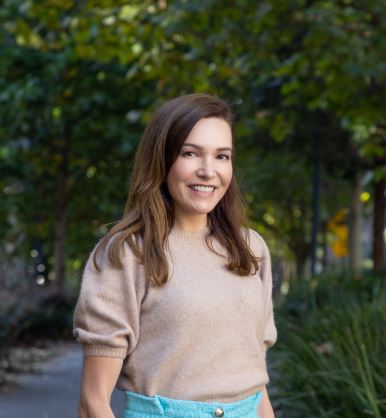 Q.
What's the thing you've done in iso you normally wouldn't do?
Zumba in my living room! I missed the gym so much that I resorted to dusting off and reconnecting my DVD player! Following along with the man himself and creator of Zumba, Beto Perez, it's actually good! But I can not wait to get back to dance classes at my gym.
Q.
Have you been glued to the news, or do you have corona fatigue?
At first, I was transfixed then recognised it was sapping my energy! About one month ago, I switched off any Corona news until the evening. Now I would catch up in one hit, without being sucked into the daily tsunami of news. I'm not getting those hours, days, weeks, back this lifetime.
Q.
Not showering for 3 days bingeing on Netflix, working from home while homeschooling a litter of kids or somewhere in between?
Well, as I have a puppy and cat in the home office (kind of like my own Muppet Show) it's been interesting to say the least! My puppy has been getting me up at 5.00 am most mornings, so my workday has started even earlier. Making me more work productive during ISO with an earlier bedtime!
Q.
Have you succumbed to Tiger King & banana bread?
Well, I eat either a slice of GF banana bread or a GF brownie most days with my AM coffee, so no changes here albeit investing in a baking dish and cooking them DIY! Tiger King? Umm, not so much I can't watch that many mullets. Ozark, White Lines and Dead To Me (love Christina Applegate!) now that's worthy Netflix binge material.
Q.
How many zoom meetings have you done?
Lost count! Zoom is convenient (saving on travel time). Now that we're coming out of ISO somewhere in between will be nice; balancing the old-fashioned face to face meet and greets with Zoom.
Q.
What's your favourite iso tipple?
It swings between Chai tea and an Aperol Spritz!
Q.
Best show you've binged on?
The Loudest Voice (I think that's Stan)
Q.
Go-to-industry peer who you've asked for advice or kept in close contact with to get through it all?
Working in PR and Marketing for twenty years, I am so lucky to be surrounded by not just one but an entire network of inspiring professionals and successful entrepreneurs that truly guided and helped each other through these dark and fascinating times. At least in my network, I can say we are all much tighter post-Corona.
Q.
Scariest conspiracy theory
I'm not sure if this a conspiracy theory as much as it sounds like a plausible explanation 'that the virus escaped, from a Chinese lab in the city of Wuhan'.
Q.
Things you've missed the most?
Topping the list would be interstate and international travel to see family, friends and travel for inspiring work projects. It takes a pandemic to remind you of interstate and international borders. On a local level, I'm missing my favourite go-to's; The Sheaf, Molo Wine bar and Manta Restaurant at Woolloomooloo
Wharf. However, the weekly Molo-Manta markets selling beautiful flowers and their famous fish pie kept the community close during that tough time.
Q.
Things you've liked the most about it all?
The opportunity to help businesses reset and use the downtime to go over their "to-do lists'. The top of the list for many is writing a valuable Marketing Plan. I enjoyed helping several businesses get on top of this. On a personal level, I was able to 'geek out' entirely and indulge in every digital marketing whitepaper and upskill tutorial that I had banked up for a rainy day!
Also, loved making my way through my Audible wishlist of Marketing books. I just finished Simon Sinek's Start with WHY? I highly recommend a listen!
Q.
First thing you'll do when we're all free to do ANYTHING again?
Take a road trip to the South Coast to support the locals and visit Mogo Zoo. I wanted to show support after the fires and had a trip planned before Corona hit, what an incredible and spirited team at that Zoo, caring for all those vulnerable creatures great and small during such tough times—looking forward to a getaway!