Stacey Paton- Corona Light Speed Round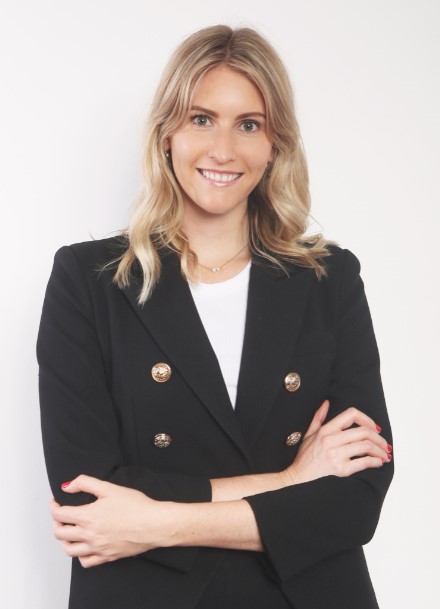 Q.
What's the thing you've done in iso you normally wouldn't do?
Really making the most of my mornings – meditating, getting a coffee and going for a walk around Rushcutters, making breakfast and getting ready all before sitting down at my desk at 8am to start work – without changing my 6am alarm.
Q.
Have you been glued to the news or do you have corona fatigue?
In the beginning I was glued to the news. I was watching Sunrise every morning, refreshing SMH throughout the day and eating dinner whilst watching The Project at night. I have definitely eased off the news consumption but I think it's more because I have more understanding of the situation that I didn't when it was all unfolding. The best piece of news I listened to was The Daily's episode '
The Next Year (or Two) of the Pandemic
'.
Q.
Not showering for 3 days bingeing on Netflix, working from home while homeschooling a litter of kids or somewhere in between?
None of the above…! It was weird, some days I found it hard to watch TV, some days I found it hard to read a book. I think I mostly spent a lot of time on the phone speaking to family and friends during the lockdown and going for walk/runs in the park.
Q.
Have you succumbed to Tiger King & banana bread?
Of course, I succumbed to Tiger King, and Normal People!! I didn't make banana bread, but I did buy a loaf tin with the intention of making banana bread. I also have been making my own sourdough bread for the last six months so I was a little ahead of that trend.
Q.
How many zoom meetings have you done?
Not too many actually. Lots of phone calls. Lots of emails. Always!
Q.
What's your favourite iso tipple?
An English Breakfast tea in the afternoon. Red wine or a vodka martini with a twist of lemon in the evening.
Q.
Best show you've binged on?
Did I mention Normal People?! I watched it in one sitting on a Saturday afternoon and followed
@connellschain
straight after.
Q.
Go-to industry peer who you've asked for advice or kept in close contact with to get through it all?
I look no further than my brilliant colleague Hamish Birt. Annoyingly he is younger than me but is wise beyond his years. He always there to talk through things with, helps me problem solve and most importantly makes me laugh without fail every single day. Our boss Nick rounds out our trio – he is our fearless leader and just doesn't stop, but in a good way. I also love talking shop with my friend and former housemate Victoria Pearson who is a writer and has an excellent weekly newsletter perfect for these times that everyone should subscribe to called
This Is (Un)Important.
Q.
Favourite conspiracy theory?
I don't really have a favourite conspiracy theory but I loved Tom Tilley's episode on The Briefing about debunking the 5G conspiracy theory.
Q.
Thing you've missed the most?
Cafes, restaurants and using my keep cup!! Have also missed my trainer Spudd and the community at his gym.
Q.
Thing you've liked the most about it all?
I'm such a homebody so I have LOVED being at home and spending time with my boyfriend Levi. I have loved stocking up at the supermarket and then spending all week cooking and trying out new recipes.
Q.
First thing you'll do when we're all free to do ANTHING again?
I'm really looking forward to getting out of the city for a weekend with friends in the next couple of months!