Nicky Briger - Corona Light Speed Round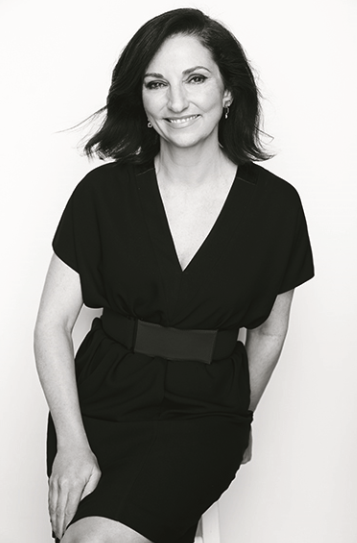 Q.
What's the thing you've done in iso you normally wouldn't do?
Drink wine… EVERY night.
Q.
Have you been glued to the news or do you have corona fatigue?
I'm glued. Obsessed. The news changes rapidly and different stories/angles are emerging all the time, so it's impossible to be bored. My favourite report to date has been a Foreign Correspondent segment on the situation in New York called "Behind Enemy Lines". It gave such a clear, disturbing insight into the utter desperation felt by the frontline workers. A must
watch
!
Q.
Not showering for 3 days. bingeing on Netflix, working from home while homeschooling a litter of kids or somewhere in between?
All of the above and somewhere in-between, although I've totally given up on home-schooling. I bow with awe and respect before anyone who can command the attention of their own kids when it comes to studying. Mine just eye-roll and slam the door.
Q.
Have you succumbed to Tiger King & banana bread?
Tiger King, you bet! Banana bread, no way 'cause that would require baking (and I ain't no Donna Hay).
Q.
How many zoom meetings have you done?
Anywhere between 100 and one million.
Q.
What's your favourite iso tipple?
Anything white and alcoholic.
Q.
Best show you've binged on?
I can't narrow it down, so here goes: The Great, Unorthodox, Normal People, Killing Eve, Ozark, Succession and yes, Tiger King. (I'm quietly horrified: that's a lot of TV.)
Q.
Go-to industry peer who you've asked for advice or kept in close contact with to get through it all?
My two work wives Susie Hogan and Melissa Gaudron. They've kept me sane, amused, informed and grounded. Be lost without them.
Q.
Scariest conspiracy theory?
That Covid-19 was deliberately hatched and spread by the Chinese. That sort of BS could start WWIII.
Q.
Thing you've missed the most?
Sipping cocktails at a bar (gee, I'm really beginning to sound like an alcoholic).
Q.
Thing you've liked the most about it all?
No early morning school rush! Kids are up at 8 and Zoom-schooling by 8.15. Simples.
Q.
First thing you'll do when we're all free to do ANTHING again?
Sip cocktails at a bar, obviously.