Richard Reid- Corona Light Speed Round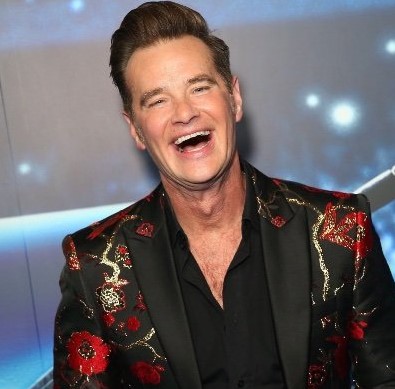 Q.
What's the thing you've done in iso you normally wouldn't do?
Eat carbs and grow a pornstache.
Q.
Have you been glued to the news or do you have corona fatigue?
100% news junkie! SBS, ABC, Seven, Nine and Ten are my only friends. Sky News? Never heard of it.
Q.
Not showering for 3 days, bingeing on Netflix, working from home while homeschooling a litter of kids or somewhere in between?
Did someone say I smelled? Was it the Uber Eats guy from Pizza Hut? Screw him - I'm switching to Dominos.
Q.
Have you succumbed to Tiger King & banana bread?
The Tiger caught me by the tail til episode 4. Then I got homesick for America and had to stop.
Q.
How many zoom meetings have you done?
I am the Queen of Zoom! I've become famous for my 'Hello Kitty' virtual background. I'm not wearing pants right now
Q.
What's your favourite iso tipple?
Coffee, coffee and more coffee. I'm afraid if I sleep the zombies will get me.
Q.
Best show you've binged on?
'Unorthodox' on Netflix really piqued my interest. Who knew folks still wore fur hats? And of course all 10 seasons of 'Friends'
Q.
Go-to industry peer who you've asked for advice or kept in close contact with to get through it all?
Stephen Tate at Ten is my go-to guy for all things TV, yet I've spent many a night texting 'Bachelorette' Angie Kent about boys and bagels.
Q.
Scariest conspiracy theory?
A helpful Uber Driver informed me that France, Germany and the USA unleashed this virus to bring the world to its knees and make billions when they release a cure. It kind of ruined my night to be honest.
Q.
Thing you've missed the most?
Loud restaurants. There's nothing I love more than screaming "What did you say?" when the waiter tells you the specials.
Q.
Thing you've liked the most about it all?
Growing closer to the good people in my life and weeding out the not so good ones.
Q.
First thing you'll do when we're all free to do ANYTHING again?
I've finally overcome my fear of asking cute guys on dates. Do you think Tommy Little would go out with me?