Shelly Horton- Corona Light Speed Round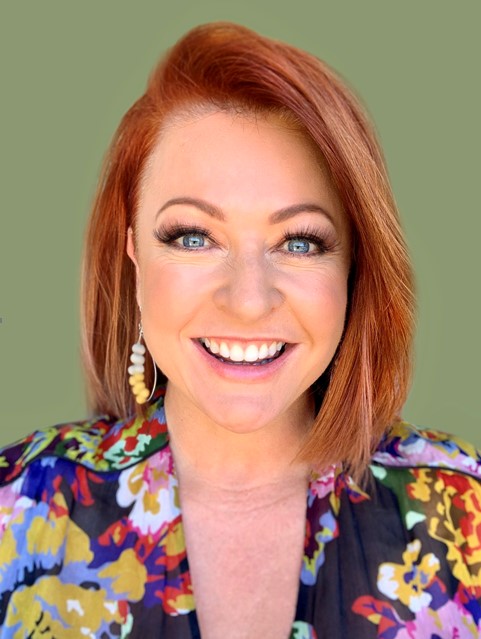 Q.
What's the thing you've done in iso you normally wouldn't do?
I have been eating pasta four nights a week. I'm not normally a pasta girl (and it's nothing to do with carbs or anything like that, it's just that pasta is not really my favourite food. I'm a steak and three veg gal.) Yet in iso all I want is a bowl of spaghetti bolognaise with a glass of red wine. It's like a warm hug.
Q.
Have you been glued to the news or do you have corona fatigue?
At first, because of my regular spots on Channel Nine, I had to be glued to the news and then I realised it just was not particularly helpful for my mental health, so I've now cut it back to just looking through news sites in the mornings and watching the news at night because I have major COVID19 fatigue. I want to get off the Carona-coaster.
Q.
Not showering for 3 days bingeing on Netflix, working from home while homeschooling a litter of kids or somewhere in between?
God I can't believe admitting this, but since lockdown I reckon I go two days without showering EVERY week. But it's not depression and Netflix it's because I've been working my ring off to save my company. I've been pivoting like a ballerina on crack to get an online course made and to convert all of my media training into zoom media training. It's bloody exhausting but probably not a good enough excuse to smell like a dumpster.
Q.
Have you succumbed to Tiger King & banana bread?
Smashed Tiger King out in two nights. I hate cooking so no to the banana bread. And while we're on that, can we stop calling it banana bread? It's banana cake and you know it.
Q.
How many zoom meetings have you done?
Too many. But I'm going to encourage people to continue with Zoom because *ahem insert plug here* I created a one hour online course called "
How to make virtual meetings work!
" I don't think Zoom is going anywhere soon. So it's a new skill we need to master.
Q.
What's your favourite iso tipple?
It's definitely been red wine. Other people are working out in iso, I just got piss-fit.
Q.
Best show you've binged on?
The latest one I've binged on is Flack and it's perfect for the PR industry. It's on Foxtel and stars Anna Paquin and has some of the funniest and most brutal PR lines I've ever heard. Go check it out.
Q.
Go-to industry peer who you've asked for advice or kept in close contact with to get through it all?
Jeanine Bribosia from The Cru. She's my bestie and also runs her own company. Tiff Farrington and Bec Brown. I think it's important when you are in going through a crisis like this to chat to people who are in similar situations. So I have really needed to get advice from people who run their own companies rather than those who are employees.
Q.
Favourite conspiracy theory?
None. I put conspiracy theorists in the same boat as anti-vaxers. I prefer to deal with evidence not idiots.
Q.
Thing you've missed the most?
Hugs from friends! Hugs from strangers. I'm a hugger. I really am a true extrovert. I miss people.
Q.
Thing you've liked the most about it all?
More time for puppy cuddles. Mr Barkley and Bella are loving the extra attention.
Q.
First thing you'll do when we're all free to do ANTHING again?
Travel. I was supposed to be going on my number one bucket list trip to the Maldives at Easter time and that obviously got cancelled and I'm craving travel. So as soon as I can get on a plane without having to self-isolate when I get back, I will be overseas.