Lucy Polkinghorne- Corona Light Speed Round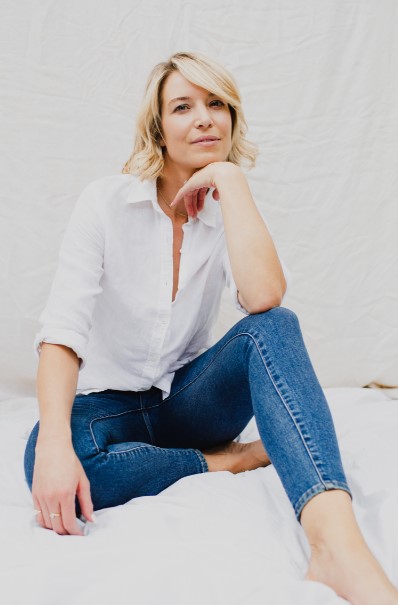 Q.
What's the thing you've done in iso you normally wouldn't do?
Slowed down, and cleared my diary!
Q.
Have you been glued to the news or do you have corona fatigue
Both! As part of my job I've been glued to the news and therefore also suffering from corona fatigue.
Q.
Not showering for 3 days bingeing on Netflix, working from home while homeschooling a litter of kids or somewhere in between?
I pride myself on showering every-day but I've been guilty of living in activewear and bingeing on Netflix, I don't have kids, just a dog who is living his best life at the moment!
Q.
Have you succumbed to Tiger King & banana bread
I succumbed to Tiger King unfortunately, I wish I could get that time back. Despite the insta trend I've had zero urges to bake much to my husband's dismay so no change there!
Q.
How many zoom meetings have you done?
Too many, I can't wait to never use Zoom again.
Q.
What's your favourite iso tipple?
Wine, gin and tonic with grapefruit, vodka soda.. I haven't been discriminating!
Q.
Best show you've binged on?
I watched Normal people in a day and a half!
Q.
Go-to industry peer who you've asked for advice or kept in close contact with to get through it all?
My fellow producer Niki Koevska
Q.
Scariest conspiracy theory?
That China started Coronavirus to bankrupt all other countries.. wild conspiracy!
Q.
Thing you've missed the most?
Freedom to do whatever I wish. In particular, I've missed eating out, weekends away, the pub, live sport, planning a holiday and hugs!!
Q.
Thing you've liked the most about it all
slowing down has been beneficial, I'm guilty of getting caught up in the rat race also it's been great spending more time with the hubby.
Q.
First thing you'll do when we're all free to do ANTHING again?
Everything! Dinner and a night out with friends will be one of the first.