Gareth Beck- Corona Light Speed Round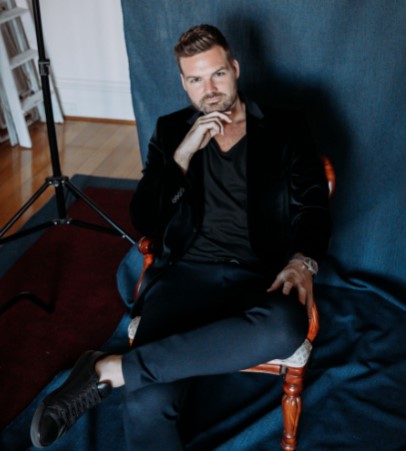 Q.
Have you been glued to the news or do you have corona fatigue?
In my role, I have been providing counsel to clients on how to respond to the pandemic, so I needed to be glued to the news in the first few weeks. I'd be punching out four newspapers before 8am and watching every press conference quickly followed by team Zoom meetings and re-strategising for clients in the early days.
Q.
What's the thing you've done in iso you normally wouldn't do?
For the first time in my professional career, I have work-life balance. I've NEVER been on the couch at 5.30 pm ready to binge-watch Below Deck Mediterranean or be able to make a three-course meal on a Wednesday. I've also embraced 'Educated Mondays' on the ABC kicking off with the 7.30 Report into Australian Story, Four Corners, Media Watch and if my eyes stay open Q&A for the cherry on top #Nerd.
Q.
Not showering for 3 days bingeing on Netflix, working from home while homeschooling a litter of kids or somewhere in between?
I've tried to keep a routine, but Netflix, Stan and HayU have got a serious workout, and I'm permanently in activewear. My partner and I became the proud parents to French Bulldog, Piccolina, in isolation, so that has certainly kept us on our toes.
Q.
Have you succumbed to Tiger King & banana bread?
Tiger King was hard to watch for me. I tried and maybe got two or three episodes in. Maybe I'll push through but is it worth it? I've always fancied myself as a 'make your own pasta' kind of guy, but have never really rolled the dice, so yes, there certainly has been some banana bread type activities but more from my partner than me. Post iso, I might need to bite the bullet and give the F45 Challenge a solid crack.
Q.
How many zoom meetings have you done?
I've guesstimated at least 100, and you know… I LOVE a Zoom meeting. Business up top, party downstairs, the 40-minute free version lockout which shortens meetings to just the right length of time and sharing screens to collaborate on strategy is a winner. As business owners, we have learnt so much from Zoom. Some things which I think we'll apply to post-pandemic life.
Q.
What's your favourite iso tipple?
It's a sad story when your local bottle shop owner knows you by name… I don't have a problem with the bottle, but iso has taught me to look up from my phone and have conversations with my butcher, baker and candlestick maker. Anyway, my mate at the bottle shop has epic recommendations, and the two best so far have been Gibson The Dirtman Shiraz and Simonnet-Febvre Petit Chablis.
Q.
Best show you've binged on?
I LOVED Unorthodox on Netflix. It was fascinating and incredibly moving. I think that was a few hours on a Sunday back to back type arrangement.
Q.
Go-to industry peer who you've asked for advice or kept in close contact with to get through it all?
I have a few industry mentors who I keep in regular contact with, but I'm lucky enough to have partnered with one of my mentors – Judy Romano. Having someone to share the stress, emotion and mental acrobatics day-to-day during COVID-19 has been a godsend.
Q.
Favourite conspiracy theory?
I'm not much of a conspiracy theory kind of guy, but I was obsessed with The Eves by Dean Kountz, a book from 1981 that "predicted" the pandemic.
Q.
Thing you've missed the most?
I'm an extrovert – confirmed. I feed off the energy of others, and being an extrovert in isolation is challenging. I realised that what I love about my job is the increased heartbeat I experience when I have 30 minutes to draft something that should take a few hours, when I arrive at a Romano Beck event to a full media pit, when I'm challenged in a client meeting, when I kiss and cuddle the many familiar faces at our functions and in general, the overwhelming social aspect of a career in PR.
Q.
Thing you've liked the most about it all
Time.
Q.
First thing you'll do when we're all free to do ANYTHING again?
My parents live in Noosa and I would just love to get on a plane from my Melbourne home for some fun in the sun with the olds.