Katie Quirk- Corona Light Speed Round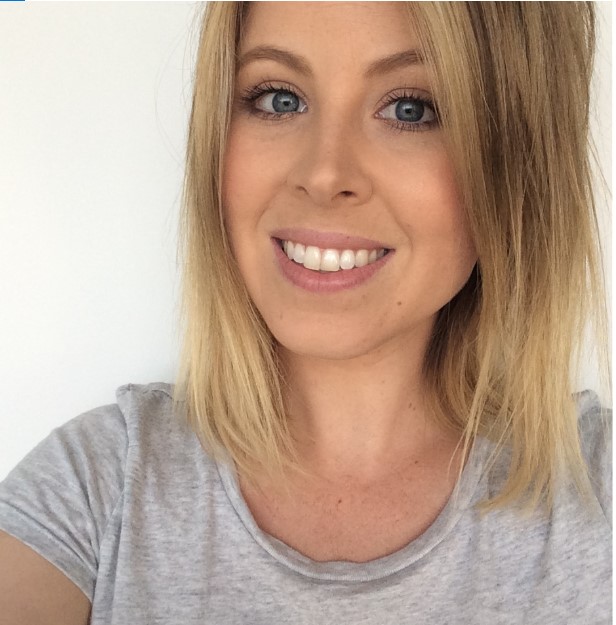 Q.
Have you been glued to the news or do you have corona fatigue?
At first, I couldn't get enough, but then it started to fuel my anxiety and cause me to catastrophise so I've definitely been filtering how much I read now.
Q.
What's the thing you've done during iso you wouldn't normally do?
Let my daughter ride her scooter inside - at this point, if she asked for a mini motorbike to hoon around the house I could probably be persuaded. Whatever keeps her entertained and not raiding the pantry or fridge for snacks, I say!
Q.
Not showering for 3 days bingeing on Netflix, working from home while homeschooling a litter of kids or somewhere in between?
Dirty hair Netflix binging sounds amazing. Iso life with a two-year-old daughter has been challenging and adjusting to our new "normal" has definitely required A LOT of patience (not a natural virtue of mine) and empathy some days. Life being flipped on its head has really affected her, more profoundly than I ever anticipated. Those parents who have their hands full with more than one kid and those who are homeschooling, I am in absolute awe of you getting through this with even an ounce of sanity intact. It's friggen TOUGH.
Q.
Have you succumbed to Tiger King & banana bread?
Guilty as charged. Tiger King was one of the most unfathomable, mind-boggling series I've watched in a long time (as if people like that actually exist in real life?! My brain exploded) and I've done more baking in the past six weeks than I have in my previous 34 years of life (probably by 10 fold). In addition to banana bread/muffins/balls, my iPhone notes are full of brownie, muffin and slice recipes and I don't even know who I am anymore.
Q.
How many zoom meetings have you done?
Do boozy trivia nights and virtual wine tastings count? Asking for a friend...
Q.
What's your favourite iso tipple?
A lusty Pinot Noir or Frangelico on ice with lime (tequila shots were also considered the week all FOUR of my daughter's molars were cutting through *omg help*)
Q.
Best show you've binged on?
I'm so behind the times, but my husband introduced me to 24 a few years ago and I'm OBSESSED. We're currently smashing through season five. Where's Jack Bauer when we need him? Surely he could defeat The Rona single handed...
Q.
Go-to industry peer who you've asked for advice or kept in close contact with to get through it all?
I've had some reassuring chats with Fee Townshend (Curve Comms) and Michelle Shepherd, who was my MD at HotHouse Media & Events.
Q.
Favourite conspiracy theory?
DisneyPlus released COVID-19 in time for its launch. I mean, it makes total sense to me...parents just LOVE watching Frozen, Mickey Mouse Clubhouse and Puppy Dog Pals fifty-seven times a day....
Q.
Thing you've missed the most?
Taking my daughter on excursions to the zoo, Melbourne Museum and to the playgrounds she loves.
Q.
Thing you've liked the most about it all?
Witnessing the incredible human capacity for kindness, compassion and love even in the darkest of times. It's renewed my faith in humanity. The worst often brings out the very best. And like Mr Rogers said, "look for the helpers; you will always find people helping." It's also been awesome to see the environment bouncing back in various ways - it's like Mother Nature and The Virus got together and decided to put us in time out for a while to think about what we've done.
Q.
First thing you'll do when we're all free to do ANYTHING again?
Most definitely cry. And then, rain or shine, take my daughter to her favourite playground or to play with her friend's next door.