Kailei Ginman - Corona Light Speed Round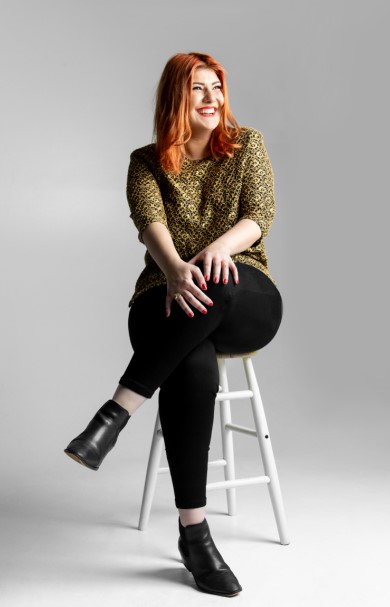 Q.
Have you been glued to the news or do you have corona fatigue?
At first it was a bit of both, now I check the stats once a week and just live my dang life!
Q.
What's the thing you've done during iso you normally wouldn't do?
Exercise more than once a day and FaceTime people for a random chat. I should really try and keep both of those up after iso!
Q.
Not showering for 3 days bingeing on Netflix, working from home while homeschooling a litter of kids or somewhere in between?
I've spent most of my iso-hours in activewear challenging my friends on our Apple Watches - highly recommend if you need some healthy competition to keep your exercise in check ha! Not going to lie though; I've definitely gone to Coles in tracksuit pants, slippers and no bra, more than once.
Q.
Have you succumbed to Tiger King & banana bread?
I don't like to jump on bandwagons so I haven't done Tiger King but I have made and failed miserably at banana bread. I decided to live stream myself making b-bread but had a few too many vinos for dutch streaming courage and ended up with a monstrosity.
Q.
How many zoom meetings have you done?
Many! Our team Zoom each morning to check in, motivate each other and keep some normality and structure in our routines. I'm still trying to figure out how to use the potato filter...
Q.
What's your favourite iso tipple?
I've honestly drunk about 10 bottles of wine throughout the pandemic, but bought myself a bottle of Bailey's on the weekend and have started drinking Bailey's and almond milk as a nightcap. Highly recommend!
Q.
Best show you've binged on?
Kath & Kim 100%. Plus 'Da Kath & Kim Appreciation Group' on Facebook gives me life with their daily Kath & Kim pandemic memes. I'm also half way through The Nanny and have started watching Ab Fab again. Eddy and Patsy will always make you feel like less of a mess!
Q.
Go-to industry peer who you've asked for advice or kept in close contact with to get through it all?
Our team has been each other's support through this madness from the very get-go. We've been on a rollercoaster ride together and we're definitely coming out of this pandemic stronger, smarter and hungrier to succeed than ever before.
Q.
Favourite conspiracy theory?
COVID-19 was a bioweapon...
Q.
Thing you've missed the most?
Being able to do my job properly - we run music events, own and operate a live music venue and place talent into corporate events and activations so we're all chomping at the bit for nightlife and events to open back up (as is everyone, I'm sure!). I really miss being able to have friends over and hosting dinner, drinks and Cards Against Humanity with a bunch of our nearest and dearest.
Q.
Thing you've liked the most about it all?
Not having to cancel plans to stay home... it's been bliss being able to slob around the house and have some serious downtime. The innovation coming out of this period of time is going to do wonders for the world too, not to mention the planet being able to revitalise itself without as much pollution.
Q.
First thing you'll do when we're all free to do ANTHING again?
Go to the pub with my mates, drink a gigantic pint of cider and play a game of pool.