Gina Nixon- Corona Speed Light Round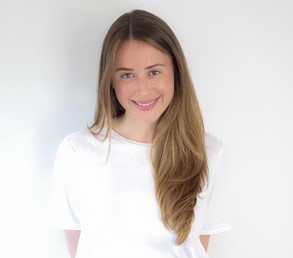 Q.
Have you been glued to the news or do you have corona fatigue?
Glued to the news! I like to play by the social distancing rules.
Q.
What's the thing you've done during iso you wouldn't normally do?
All cupboards and drawers merchandised! From pantry to the linen closet, wardrobes. No touching now they are perfect!
Q.
Not showering for 3 days bingeing on Netflix, working from home while homeschooling a litter of kids or somewhere in between?
I'd be lying if I said (whilst I type this) that I wasn't currently hiding from my husband and teething 7+ month old daughter, listening to her crying in the distance. Does anyone else sit in the carpark for extended periods of time on a Coles run to avoid their kids too?
Q.
Have you succumbed to Tiger King & banana bread?
I don't need ISO life as an excuse for gross over baking. Sugar free banana and date loaf on high rotation, get in touch if you want the recipe.
Q.
How many zoom meetings have you done?
At least 3 a day, everyday. Dogs cruising past in the background, camera switched off whilst breastfeeding.
Q.
What's your favourite iso tipple?
A (double) Gin Martini with a twist. Anytime from 11:59am is acceptable.
Q.
Best show you've binged on?
Jack Ryan (Prime)
How to Fix a Drug Scandal (Netflix)
Shaun the Sheep (Thank you, ABC Kids)

Q.
Go-to industry peer who you've asked for advice or kept in close contact with to get through it all?
Emily Chambers (WM Media) and Leigh Campbell (You Beauty/ MamaMia) bring me much DM joy.
Q.
Scariest conspiracy theory?
I don't entertain them. Let's keep acting with respect and common sense and we'll get through this as quickly as possible.
Q.
Thing you've missed the most?
Eating out. I live on the mid north coast, options are slim at the best of times and takeaway isn't even a thing at the moment!
Q.
Thing you've liked the most about it all?
Not having to travel for work and still getting the job done.
Q.
First thing you'll do when we're all free to do ANTHING again?
All Australian Road Trip! Start taking advantage of exploring this beautiful country.