Jonathon Moran - Corona Speed Round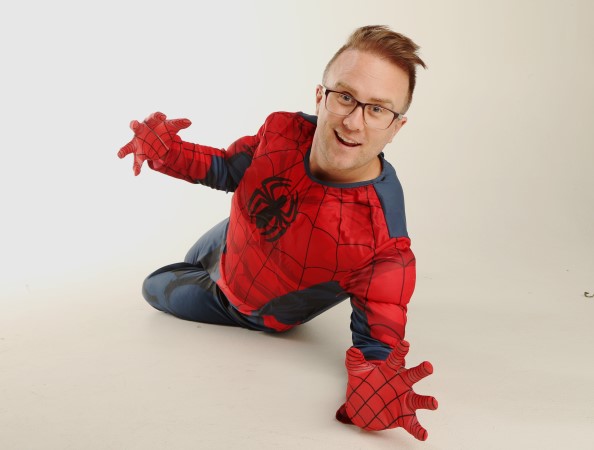 Q.
Not showering for 3 days bingeing on Netflix, working from home while homeschooling a litter of kids or somewhere in between?
I realised in the first week of working from home, I didn't have a shower one day and before I went to bed I didn't brush my teeth either. Gross. Now though I get ready in the morning like I am going to work to keep the routine going. I did wear socks the other day for the first time in weeks and that was odd!
Q.
Have you succumbed to Tiger King & banana bread?
Tiger King yes, banana bread no. But I have been sneakily (not so sneakily) treated myself to the odd takeaway chai latte from the cafe down the road.
Q.
How many zoom meetings have you done?
Too many to count. We use Google Hangout at work so that's what I use at least twice daily for news conferences.
Q.
What's your favourite iso tipple?
I'm booze-free since 93. Actually not 93 but booze-free for several years.
Q.
Best show you've binged on?
I am slowly and methodically making my way through Suits - nine years late to the Harvey Spector party. Major take away - Meghan Markle is a terrible actor but I'm still hooked. I'm splitting that up with Ryan Murphy's new series Hollywood.
Q.
Go-to industry peer who you've asked for advice or kept in close contact with to get through it all?
Tiffany Farrington is up there, also my Telegraph colleagues day in and day out. It is weird working from home and I've found for me keeping in touch with regular texts, calls and google hangout messages really helps me feel less lonely and isolated.
Q.
Scariest conspiracy theory?
Oh gawd - I can't say on here. My head is full of conspiracy theories.
Q.
The thing you've missed the most?
My family interstate - not seeing them has been the hardest, although I drove to Canberra at the weekend for an overnight self care check in. Plus, bacon and eggs at my local cafe on a Saturday or Sunday morning.
Q.
The thing you've liked the most about it all?
Not to sound all self-help but there has been something quite beautiful about genuinely checking in with people, asking how they are and meaning it and vice versa. Stopping and thinking, being present. Getting things done around the house, reading, spending time with my two dogs - although I think they will revolt if I take them for another walk.
Q.
First thing you'll do when we're all free to do ANYTHING again?
Yum Cha sounds good, and weekend breakfasts. Socialising in general.
Q.
Have you been glued to the news or do you have corona fatigue?
I'm a journalist so I am always glued to the news. In the beginning I was obsessed with the worldometer global tally, now I only check it every few days.
Q.
What's the thing you've done during iso you wouldn't normally do?
I've managed to get heaps done and have struggled to keep still. I've painted the front fence, the porch, the loungeroom walls, shelves and floor, pressure hosed the backyard, cleaned up and re-planted pots. Oh, and I bought a label machine from Officeworks and have sorted my linen cupboard with labels on each shelf. Basically, I've lost my mind. That reminds me, I need to sort the laundry cupboard and paint the feature wall in the bathroom this weekend.