Annalise Brown - Corona Speed Round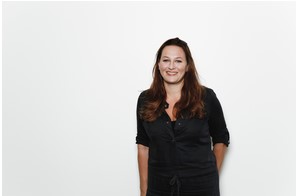 Q.
What's the thing you've done during iso you wouldn't normally do?
Become very well acquainted with my clients' families!
Q.
Have you been glued to the news or do you have corona fatigue?
I had Corona fatigue 4 weeks ago. It's in times like these that I resent the 24hour news cycle.
Q.
Not showering for 3 days bingeing on Netflix, working from home while homeschooling a litter of kids or somewhere in between?
I actually think I have 'finished' Netflix…not to mention then there's Stan, Apple TV, Amazon Prime, Foxtel and hayu. Funnily enough, there is still the same stack of books next to my bed as there was six weeks ago.
Q.
Have you succumbed to Tiger King & banana bread?
Neither, I'm not a baker and I listened to the Tiger King podcast last year and that was enough crazy.
Q.
How many zoom meetings have you done?
I can't count…but I have actually said to my team that it's okay to sometimes just have a call without video.
Q.
What's your favourite iso tipple?
Countless glasses of soda stream.
Q.
Best show you've binged on?
I just finished Hollywood, loved it. But also highly recommend Ozark ('til S3), The Last Dance, Schitts Creek, After Life, Unorthodox and just getting into Normal People. I'm also a sucker for any doco about crime, different subsets of people who kill and innocent people being unfairly incarcerated. Luckily there's also a LOT of that available too.
Q.
Go-to industry peer who you've asked for advice or kept in close contact with to get through it all?
My team. We have a very close relationship and are able to have very honest conversations. I think these have become even more honest over the last six weeks, Added to them would be Kirilly Mallard who I have worked with on and off for the last decade, Andrea Martens CEO of ADMA who is an all-round gun marketer, and some of my old PN and M&C teams. I'm also lucky to have some very smart friends who don't work in the biz.
Q.
Scariest conspiracy theory?
That COVID is a hoax and the numbers (insert different country here) are false.
Q.
The thing you've missed the most?
Going to a restaurant for a meal with friends.
Q.
The thing you've liked the most about it all?
Saving on dry cleaning.
Q.
First thing you'll do when we're all free to do ANYTHING again? Invite
Invite 10 friends over for a Greek feast!