Tiffany Farrington - Corona Speed Round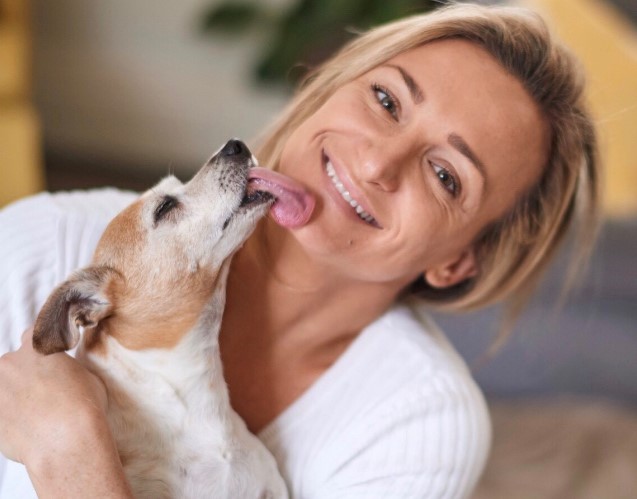 Q.
Have you been glued to the news or do you have corona fatigue?
I am a lifelong news junkie and have always had the news on 24/7 but lately, I just can't hear any more about it, I don't like the tone the government is talking to us in – like we are all children.
Q.
What's the thing you've done during iso you wouldn't normally do?
I've been turning the news off!!
Q.
Not showering for 3 days bingeing on Netflix, working from home while homeschooling a litter of kids or somewhere in between?
I'm not gonna lie I may have skipped a shower or two but working hard during the days and bingeing on Netflix in the eves!
And I have never been happier to be child-free by choice (HUGE respect and gallons of wine to every parent out there, I don't know how you're doing it)
Q.
Have you succumbed to Tiger King & banana bread?
Neither – am boycotting because I heard he becomes quite abusive to his tigers and I have an aversion to banana bread!
Q.
How many zoom meetings have you done?
I've done a dozen and love them, I'm so used to working from home that this is such an awesome excuse to never go into the office again...
Q.
What's your favourite iso tipple?
Shiraz all the way, every day! *hic*
Q.
Best show you've binged on?
Fall of the Cabal. It's whack. Watch it before it's deleted! The censorship on YouTube these days is next level. Also loving some local Oz drama at the mo - The Secrets She Keeps on Channel 10. Alas it's the old-fashioned waiting a week between each episode which is driving me cray!
Q.
Go-to industry peer who you've asked for advice or kept in close contact with to get through it all?
Many! Jmo, Horton, Hoyer, Sally Burleigh, Annalise Brown have all been checking in which is lovely.
Q.
Scariest conspiracy theory?
That Bill Gates is going to inject us all with a vaccine containing a digital identity chip.
www.id2020.org
#yikes
Q.
The thing you've missed the most?
DINING OUT. And my toes are screaming for a pedi.
Q.
Thing you've liked the most about it all?
Hearing from Social Diary members who are winning clients during this time makes my heart soar. It's not all doom & gloom and I'm holding onto that.
Q.
First thing you'll do when we're all free to do ANYTHING again?
Have a huge dinner out with all my favourite people and jump on a plane to Europe with my love.