Gill Fish- Coronavirus Advice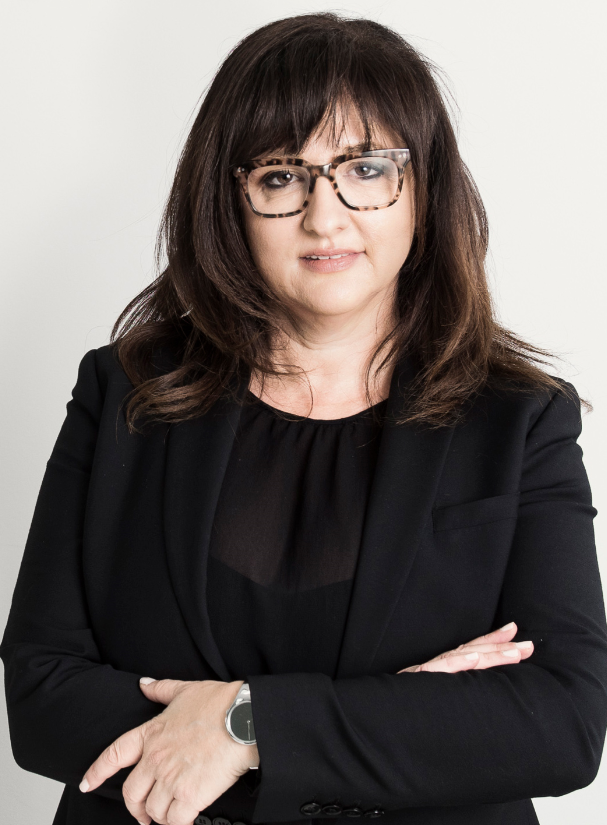 Q.
Describe your journey in a nutshell (where you started, when you started, how many staff, and your role)
I launched The 6AM Agency from my laptop in my home office with no staff, nearly 18 years ago and slowly and steadily built it up, to be a leading Health, Wellbeing and Good Living creative communications agency as it is today. In 2016 I launched sister agency Igloo with a separate team to hold competitive brands. From the early days of being a traditional tactical PR agency, with media relations, events, influencers and experiences, 6AM has evolved into a fully integrated creative communications agency with a team of professionals from some of Australia's best, brightest and biggest agencies and brands, all with a deep sense of purpose – as CEO, I am deeply proud of our team. We offer a full suite of services across strategy-led Creative, Digital, Social, PR and Corporate/Crisis Communications, with a highly-skilled team.
Q.
What do you think your business and your team excel at (areas of expertise)?
I'm very proud to say that our agency has genuine Purpose as its heartland – which resonates with me as a human being and leader and is a natural part of the DNA of each and every team member with us. Our mission for any project we do is to create work that makes lives better – our clients, their audience and stakeholders. As for our talented team, we have some of the smartest, sharpest minds in the business, who on each campaign have been able to truly look under the hood of the client's businesses to unlock the real essence of their being and to bring that to life for their audiences with relevance and sensitivity that resonates, delivering ROI success.

This evolution to integrated creative communications agency with human beings at the heart of the thinking brought to life through digital, social and PR, has made our agency the strongest we've ever been and ready for the future. Each of our team has outstanding experience in leading agencies globally, across Strategy, Creative, Corporate Communications, Digital, Social and PR with more than 140 years combined experience in modern creative communications! I describe our business as a Mini Minor with Rolls Royce engines!
Q.
What measures have you put in place to adjust to this current corona crisis?
It's undoubtedly one of the most challenging times to be leading any business during this time, and all businesses will be feeling the strain. First and foremost, my priority is the health and safety of our team, stakeholders and communities so we are all working offsite for the foreseeable future. We have two People & Culture consultants who have been with us a few years now, which combined, deliver nearly a full week of service each week and this has been an invaluable addition to our team, to take care of the needs of our team, whilst balancing the commercial needs of the business. My background with 34 years in business from many years back is restructuring ailing businesses and riding out storms, in addition to leading through several world crises, including 9/11, the GFC etc. so I count myself lucky of having that experience during what is a dangerous time in business - as well as understanding the business pain points for clients, through this time. Apart from putting in place processes and support for our team and suppliers, our main change in the past few weeks has been to pivot our business model to be digitally-led, overlaid with social and PR, offering lean, smart, relevant counsel to our clients and to continue to be trusted partners on their journey during this time. Audience needs have changed overnight, how do we respond to that quickly, effectively and cost-effectively? Digital has to lead. In my view, that is the key to riding out this storm. Relevance, and quick wins in digital, social and PR, at affordable prices, are key. And that is where agencies need to evolve. We need to understand our clients' pain and lean in and help them at this time. We are all in this together.
Q.
What brands are you currently working with?
6AM and sister agency We Are Igloo have an extended portfolio across Health, Wellbeing and Good Living – both B2C and B2B. Our clients include premium tea retailer T2, Flordis Integrative Medicine, Burt's Bees, Angove Organic Wines, Jeunesse Global, raw material supplier Ubiquinol and more
I'm also including a link to the hero video of the wonderful campaign we recently launched for T2 around tolerance for Harmony Week
here
.
Q.
What's a recent campaign you are super proud of because you either came up with a big creative idea; worked with a minimal budget; or exceeded expectations?
We are enormously proud of the 'Verse of Tea' campaign we recently launched for T2 via Igloo, bringing their purpose of Diversity & Inclusion to life, which enlisted some of Australia's best, award-winning slam poetry champions to create some really powerful prose on the topic of micro-ignorance, sharing their experiences of those often maligned due to their sexual identity, age and culture. Our goal was to put micro-ignorance on the agenda and make us more self-aware of how we interact with our fellow human beings. It is those tiny barbed comments, albeit unintentional, which add up to a feeling of unhappiness and can cause immense pain, which we want to bring to light. It is essential that we as human beings become more self-aware, tolerant and inclusive. The campaign launched in line with Harmony Week across social, PR and was also used in broadcast as an advertisement. The timing with Covid-19 and the challenges we are currently facing, seems fortuitous, as the entire globe battles with this virus, putting strain on all quarters of society in so many ways. The message for kindness and tolerance is more important than ever.
Q.
What do you love about the industry and your business?
First and foremost, I am deeply inspired by our team – a brilliant set of minds and human beings I get to work with each day. I also thrive off communications in general which challenges us to continually evolve and learn new skills - no two days are ever the same as we understand the evolution of audiences who are at the center of all our thinking. Curiosity is my middle name and there is so much opportunity to learn, to evolve, to grow, and with a deep and 18-year specialty in Wellbeing & Good Living communications, we are lucky to have permission to enter deep into client counsel and outputs based upon audience-centric trends and work, enabling us to build authentic connections with our clients' brands in a way we can truly bring value and help drive behaviour change.
Q.
What do you tear your hair out about?!
Even 16 hours a day is just not enough to get through what we need to do and want to deliver to help our clients through this crisis, to ensure they survive and thrive beyond!
Q.
What's your greatest career achievement to date?
I have two: building a business with true heart and integrity which has survived highs and lows of upturns and downturns over 18 years; and delivering great work for our clients and being known as their trusted Partners on their journey. We work with our clients for years and years which is testament to their trust in us, as we evolve alongside them. Secondly, to have built a team with the very best in the business – both as human beings and as crafts people – what more could one want but to be inspired by their work and who they are as people? I am deeply honoured and appreciative to have them on this journey with us. I am a lucky agency leader.
Q.
And your worst disaster!
Without a doubt, not trusting my gut and making a decision out of fear and not acting fast enough to correct it. My belief is that we make decisions out of one of two things only – Love or Fear. And we continually have to check in with ourselves and understand the genesis of our decision. And then act on it! Trust your gut!
Q.
What's next for you & the business?
Right now, getting through the next 6 months successfully whilst continuing to pivot our capability and skill sets. We are focusing on dialing up our digital capability further to ensure we ride out the Covid-19 storm with relevance to our clients' businesses, at an affordable price. All clients want digital. Now is not the time to be making big profits. Now is the time to lean in with our clients and help them through this very tough time. As an entrepreneur myself, I feel their pain and I know what I want as a business owner in this time, and the same goes for them too. Understanding and empathy is key.

Whilst an extremely challenging time for all, in varying forms, the Covid-19 crisis provides
us with the opportunity to all take time to assess our personal goals, to take time to learn, take a nanodegree, to read and to grow.
Q.
If you weren't doing this, what would you be doing?
First and foremost, I would be spending time on aged care charity work – there are so many beautiful, but lonely old people – for whom an hour or two each week, over a cup of tea, or a lift to the hairdresser to feel good, would mean the world. For, after all, they made us who we are, and paved our way in this beautiful country called Australia. And, property renovations for sure. Apart from our agency, that is my absolute first love.
Q.
Your Socials: (Email / Instagram/Twitter)