Pru Corrigan- Coronavirus Advice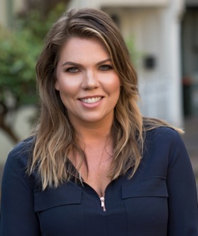 Q.
How are you feeling personally right now about the current situation the world is facing?
Personally, as of this minute, I'm feeling in limbo. Not panicked, yet free falling, but also thinking about how we can fool proof the PR industry for the future.
The fear and anxiety last week was tremendous, especially in Australia. I saw this coming on the first day of the Grand Prix in Melbourne.

I was at the Grand Prix with Lana Wilkinson & Jade Kisnorbo and I could feel something big was about to happen, whispers and concern covered the track…
I reached out to my clients very early over two weeks ago now to talk plans and how we could navigate this global pandemic. I assured them we are here for them and we should look to digital as a key means to continue conveying their messages.
I honestly believe some of my clients and talent only realised the enormity of it last week. I have seen some stay, some knee jerk and leave, and some are pressing pause for now. Like most PR agencies, I had six brand events cancelled for April. That hurt, but we're coming up with new ideas and pivoting with the brands who understand that staying relevant for the next 3 months will be crucial when they come out on the other side.

I have seen many a crisis in my life and acting like "chicken little" does not work. This is out of all our control. Yes we are free falling now, but COVID-19 will end and life will go back to normal again. It's just a matter of when.
People need to understand this – there is no right or wrong at present. We need to listen to the government and WHO and keep communication fluid with our clients, suppliers, landlords and staff. It is confusing for all of us but we must work together and support each other in tough times. Have the conversations, be transparent with people.

I was terribly disappointed with an influencer last week who was told their impending contract would not go ahead due to the rapidly changing retail landscape. Yet they refused to take this news and argued that 'online is still operating so the client had to pay', when they were yet to even complete any work for the brand.
When a business owner is rapidly losing money and can barely stay afloat in this current climate - where is the compassion in this time?

Unfortunately, people will say and make stupid decisions right now due to FEAR, not thinking about their future – my job and other PR's job is to stay calm and help clients navigate through this confusing time, even if my ship is sinking - I will stay to see it through as best I can.
Q.
What measures have you put, or are putting into place immediately to cushion the blow for the business?
Currently I'm working on this and implementing day by day. We are changing all existing PR strategies to digital strategies, including digital desksides, virtual events, creating self-care packages, building online brand alignments, designing stronger influencer strategies, connecting globally, investigating everything from House party to the new Instagram "Co-Watching" app to Zoom and Google Hangout.

I've been managing the cash flow closely and I understand how far I can go with my current overheads. I'm talking to my landlords asking for reduced rent, cancelling things I don't need in my office day to day, limiting company credit card use, talking to some staff about reduced hours. We can plan for these types of things. But I also don't want to throw the baby out with the bath water, because as the panic subsides we will need staff and it will be go, go, go…
Q.
What strategies do you think businesses can put to their clients to help them through this? Many businesses did not survive the GFC but yours did – what did you learn from that?
Yes I survived the GFC in my old PR business but it was different back then. This is a far greater issue than 2007 / 2008 – the FEAR wasn't as strong and perhaps b/c I was so much younger fear didn't live with me either.
One Daydream is yet to see a GFC but last year was tough and we got through. I am turning 5 this year and the plan is to turn 6.

Planning around any GFC is about keeping your eye on the bottom line and understanding your numbers. Keep things tight within your office and remove things you don't need quickly. Stay nimble, make quick decisions, keep your finger on the pulse across the business. Start offering solutions that clients might need, right now of course go digital – we are only really a week in regarding the PANIC – once everyone settles over the next week or so, our new normal will start to take shape and the amazing creatives in PR will continue to come up with new and amazing ideas. If you want to press pause at this time as well – then I don't think it's a bad thing either. PR's have so many skills – we will always get jobs somewhere, because we get people.
Q.
Everyone will have clients who will lose during this time, but also clients who will thrive – how do you marry the two? Can any of your clients band together in any way?
I am predominately in the beauty industry – most sales are done in-store and online. If and when stores close - this will be tough for some. However, beauty has existed in the digital space for quite some time now. It's an exciting time for beauty to grow in this sector further – as we know lipsticks sell out in a GFC. I have connected all of my brands and said if anyone wants to connect, let's do this. But right now – businesses are only protecting themselves and I understand that.

I think beauty brands could share budgets on influencers & digital ad's / digital events for sure. There is great opportunity to collaborate and the smart brands will do this as the weeks pass. As I said, it's early days so once the fear subsides, we can get used to our different normal and carry on doing what we love.
Q.
Finally, are you optimistic about the recovery and are you ready for the fabulous bounceback when the industry revs up again?
I am so ready for the bounce back - you know I think this had to happen. We were all on a steam train to nowhere and people were exhausted in PR – I would hear that term everywhere as the industry was changing. This time allows us to think, plan and prepare for the future of PR. We have to change our strategies and plans. Also, Internal teams will be slim when the recovery happens so agency and freelancers will be needed – there will be work again. It's not business as normal anymore and hasn't been for some time.
We also just saw the take-over of Pacific Magazines by Bauer – I look forward to watching this shake up and transformation – things are changing everywhere. Take this Corona Virus as a time when we are going to finally be in a place - I'd rather be.