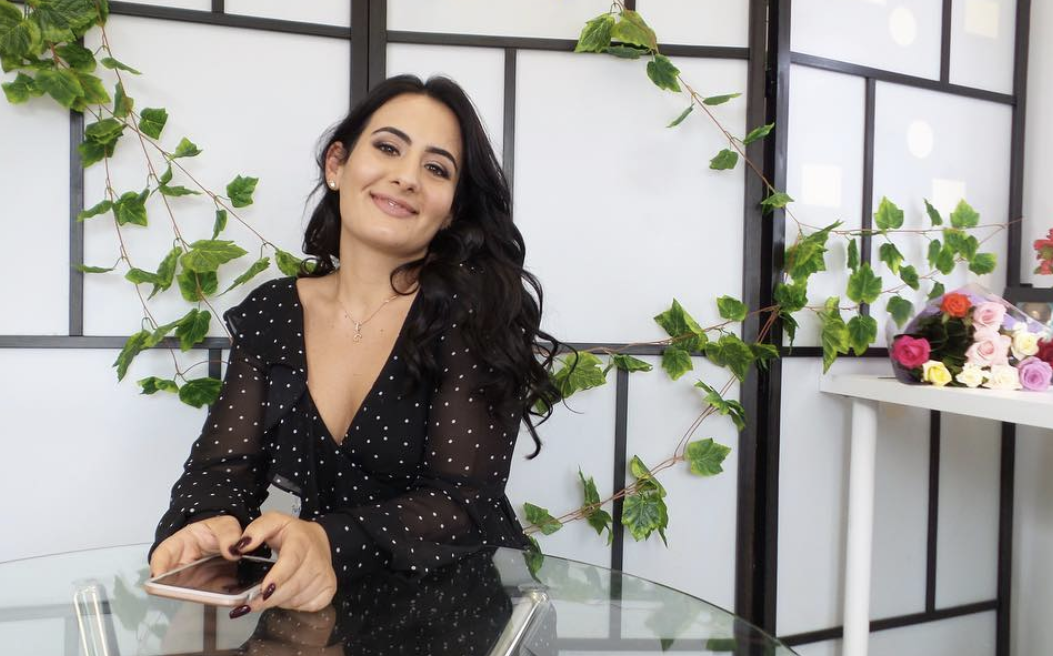 Q.
Describe your journey in a nutshell:
My journey has been interesting. I never really planned on starting a business, well not halfway through my university degree, anyway! I had just gotten out of a relationship and went to see a friend who was a makeup artist. We started talking about her new makeup line and she asked me what I was doing with my life, especially since I was still in uni. I told her I was taking my time and doing some freelance content creation on the side, and from there she basically told me to stop wasting my skills, ideas and time and she gave me the opportunity to start Millennium and I've been rolling with it since!

I started in the corner of my bedroom with some local businesses, and in the last 3 years we have shifted fast, had highs and lows, but most importantly, established a great name and business, with amazing staff. Fast forward to now, we work with international and domestic brands across their PR and marketing and we have just moved into our first official headquarters. I'm very hands-on in Millennium (it's like my baby haha), I don't just work on the business, but I'm still very heavily invested in working on my client's accounts with my team and also maintaining a strong line of communication with clients. I don't think that will ever really change, as I know exactly what is going on, what needs to be done, but most importantly, how we can keep adding value to our clients.
Q.
What do you think your business and your team excel at?
Events and PR have really been a big focus for us and a big demand for Millennium Communications. From doing maybe 2 events when we started, last year we did 25 and this year we have even more planned. Our PR arm has also grown quite a bit as well, and is only strengthening. Our main area of focus these days is business profiling, especially for entrepreneurs who have established their businesses. We've had amazing success with some including Tara Jane, founder of TJ Swim.
Q.
What brands are you currently working with?
We have quite a few under our belt at the moment ranging from luxury experience such as The Chater, to everyday fashion brands like Gingham and Heels and Bondi Bottles. Our portfolio is quite diverse, so it's never a dull day!
Q.
What's a recent campaign you are super proud of because you either came up with a big creative idea; worked with a minimal budget; or exceeded expectations?
Definitely The Charter. We haven't worked with a cruiser before, so it was a first in our portfolio. We created multiple creative campaigns, including The Raft Up and worked with quite a few media outlets and celebrities, which really helped pushed the vessel over the summertime. They were one of the busiest and known boats in Sydney during the 2019 and 2020 summer, with weekdays and weekends booked out- so it was a huge success from our end.
Q.
What are the greatest challenges the industry is currently facing?
I think a big one of them is definitely lack of knowledge of the industry from clients and expectation management. From clients having little budgets with big demands, and then even bigger expectations with outcomes, I feel like I sometimes have to educate clients that budget plays a huge part in results, and even then we can't guarantee. It takes time for them to understand it, and it can be frustrating to work with them to meet us half-way, but in the end, I think they appreciate the honesty more. It's become a huge thing to me to ensure that at Millennium Communications, we do the above, so there are no bad experiences with us and we can work with our clients to our very best.
Q.
What do you love about the industry and your business?
I just love how there are no dull days. Honestly, I walk through that office door and I just have no idea what I'm getting myself into for the day. From unexpected meetings, phone calls, pitches, marketing schedules, and workshops- it's honestly a big thing for me knowing that no day is the same, purely because I hate being bored. I love how being in Millennium Communications has toughened me up as a person, and also has taught me how to communicate more effectively to others.
Q.
What do you tear your hair out about?!
Not having enough time in the day and managing business and personal life. Honestly, if you have found the solution for this, hit me up because the struggle is very real.
Q.
What's your greatest career achievement to date?
OH, I have so many. Definitely being placed on Australia's Top 50 CEO list for Inside Small Business in 2019. It really helped establish myself in the business world, but I had a lot of young 'entrepreneurs' reach out to me and since I have started a mentoring program for young people who have been bullied throughout their younger years to help them build self-confidence in business.
Q.
And your worst disaster!
Oh gosh, definitely when a client asked me to fix some copy on their website and I pressed the wrong button and their website crashed. Safe to say, I no longer touch back ends.
Q.
What's next for you & the business?
I'm looking at expanding overseas, especially in the US and European market. Being European and fortunately able to travel there almost every year, has really opened up my eyes to how diverse and creative PR and marketing campaigns are there. I'd love to expand there, whilst also bringing more to the Australian market.
Q.
If you weren't doing this, what would you be doing?
Honestly, who knows haha. I would probably still be in my sales role at Fitness First, or maybe a lawyer.