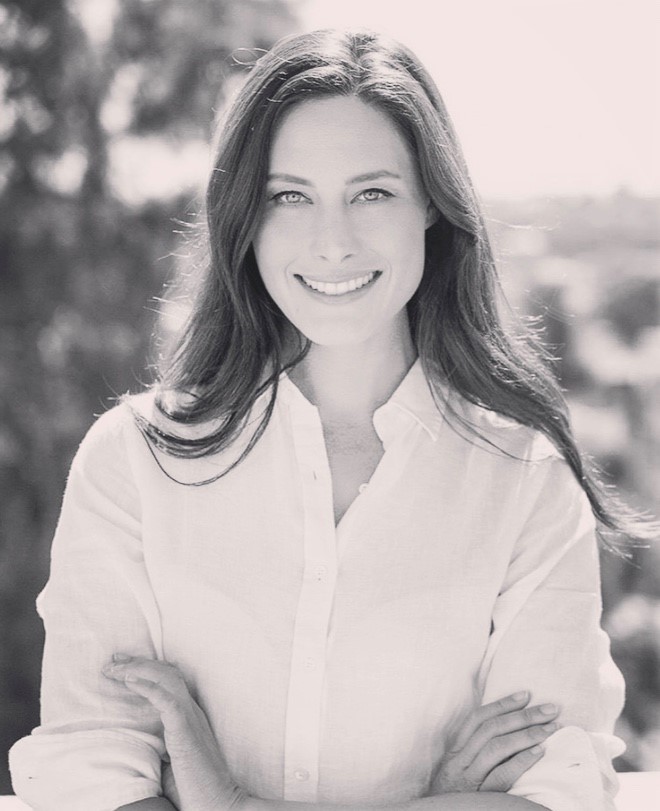 Q.
Describe your journey in a nutshell:
My leg up in the industry actually started at Social Diary. I had an 8 year career in the fashion industry when I decided I wanted to move back to Australia and try something else. I didn't know what I wanted to do so I asked a few girls if I could tag along with them to work to see what they do for a living. A few months later I met Tiff at an event and she allowed me to intern for her. As a result, I was able to bypass university and thanks to her glowing review I landed a job with Sally Burleigh.

I worked for a few other companies for 5 years and started Bennett PR in 2015. Initially, it was so I could spend more time with my dog, but as I do really enjoy the job, I took on more and more clients and ended up with a team of 5 (including me) plus some contractors. We specialise in the health, fitness and lifestyle space primarily.

In addition to Bennett PR, around 2 years ago we soft launched a platform called experthub.com.au which is for experts who want to boost their profile but don't need a full PR campaign. We are also about to launch Copi, a platform that connects freelance writers with brands that need content.
Q.
What do you think your business and your team excel at?
We definitely excel in the health, wellness and lifestyle space. We are also great with expert profiling.
Q.
What brands are you currently working with?
Flow Athletic, 12RND Fitness, Soul Alive, The Rosehip Specialists, Aussie Sprouts, GoodnessMe Box, Ocean Australia, PomPom Paddock, Red Paddle Co, Tracey Dimech, Tummify and ZADI to name a few.
Q.
What's a recent campaign you are super proud of because you either came up with a big creative idea; worked with a minimal budget; or exceeded expectations?
One of my proudest campaigns would be the Flow After Dark silent yoga disco, or the Sally Fitzgibbons campaign where she challenged Australia to collectively run 1 million kms to raise money for kids.

More recently, probably the Aussie Sprouts broccoli sprouts campaign due to the amount of coverage we secured and had published in a one month time frame.
Q.
What are the greatest challenges the industry is currently facing?
I would say the number of publication closures. It's awful seeing the people I love working with stressing about their futures.
Q.
What do you tear your hair out about?!
To be honest, I have actually created a pretty good environment for myself, so I don't tear my hair out about much! However now and then we will have a client who doesn't really understand the difference between advertising and PR and reiterating that to them can be frustrating. Also web developers. Trying to create an online platform without good people around you is tough! If anyone has any good suggestions, I'm all ears.
Q.
What's your greatest career achievement to date?
I'm really proud for taking a chance and starting Bennett PR. My plan was to freelance and to have enough work to tide me over until my tech platforms were built, but because of the coverage I achieved with Flow Athletic I kept getting referrals and here we are today.

Our clients have been 100% referrals for 4.5 years so I'm thrilled that my team and I have a good enough reputation that people would recommend us. Also, I have finally got my team right. I am very proud of that, they are such a good bunch of people and they are very good at what they do!
Q.
And your worst disaster!
About 10 years ago, a TV journalist was filming in an area where one of my clients had a resort. They had already booked the flights and it turns out they already had accomodation but I didn't know that at the time. The journalist asked me if they could stay at the resort, but I accidentally got the date wrong (because the date in the subject line and the date within the body of the email was different) and it turns out on their actual date the entire resort was booked out with a conference.

Despite me working this out almost immediately, the journalist was really mean about it and practically accused me of ruining his shoot.
As I didn't know he already had accommodation booked, I didn't sleep for a week. I didn't want to go to work anymore, I considered resigning because I didn't want to let down the company I worked at/ my boss (actually I might have resigned), I even considered offering to pay him back for his entire trip which would have cost a fortune for a 22 year old.

A week later someone told me he always had accommodation booked, he just wanted a nicer place. I look back on that example now and think how ridiculous it was that I put myself under so much stress over something so silly, but also how crazy it is that another human being felt the need to treat someone else that way, especially when asking for a favour. Fortunately, bullying is not really acceptable in 2020.
Q.
What's next for you & the business?
Hopefully we will start to spend more time on Expert Hub and Copi. I am excited about the platforms as it gives us a lot of new opportunities.
Q.
If you weren't doing this, what would you be doing?
I would have a no-kill animal shelter, which I will probably do one day or I would be a surgeon.