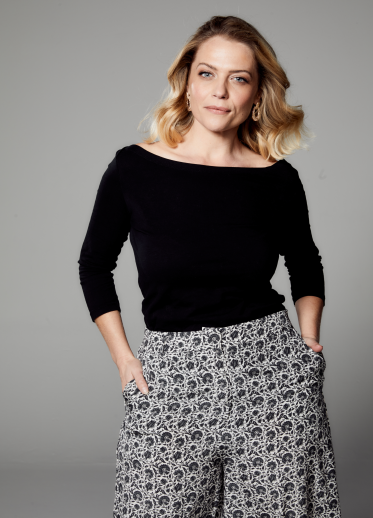 Q.
Give us a snapshot of your career to date and an overview of your current role?
My career in journalism began in 2004, when I joined the New Zealand Herald as an intern, working on the entertainment magazine TimeOut. I went on to become a reporter and feature writer, before moving from publishing into broadcasting, joining Television New Zealand as their entertainment correspondent. After five years in television, I returned to NZH as the head of entertainment and began editing TimeOut – 10 years after I first interned for the mag. I spent the next five years running entertainment and lifestyle for NZME – overseeing both print and digital publishing – and launched their lifestyle brand Be Well, which focussed on food and travel. Which is what opened the door to me moving to Sydney and living the GT life!
Q.
What are you looking for from PRs – and what kind of pitch would get an immediate response?
For Gourmet Traveller, I really want to hear considered, bespoke pitches that have specific appeal to our readers. They need to be well thought out and offer genuine exclusivity. We are not a daily news outlet and don't deal in churnalism. I want to discuss unique opportunities that have long-term appeal – and I want to discuss them well in advance. We plan and commission our print features three-to-four months before the mag hits shelves. I also want to know what exclusive image options you can offer. Generic supplied imagery will not suffice.
Q.
Do you prefer email or phone pitches, and what is the best time of day/day of the week to catch you?
Always email. If you don't hear back from me at first, give it a few days and follow up. I will almost always respond – unless you have pitched something so totally off the mark I can't justify spending two minutes to reply (it happens more than it should). Our deadline is the first week of the month so often I will be slower on emails that week and can lose track of non-essential correspondence.
Q.
During your career, what has your experience been like working with PRs?
A good PR is worth their weight in gold. They make my job easier and bring ideas, contacts and (when I'm lucky…) champagne to the table. When I worked in daily news, I dealt with a lot of mediocre PRs, who were just flinging shit at as many inboxes as possible, hoping something would get through. But the calibre of PRs who deal with us at GT is excellent. They tend to specialise in food and/or travel and really know their product. They respect our brand and know we're looking for something special.
Q.
Do you attend many media events and if so, what kind?
The past few months have been a non-stop parade of parties, lunches and dinners as I get to grips with Sydney's media landscape. I tend to opt for more intimate events, where I can have proper conversations with people – although I am partial to the occasional glitzy gala.
Q.
What do you love about your job?
EVERYTHING. Honestly, it's a dream. The most refreshing thing about joining GT has been working on a brand that is universally loved. When you work in daily news, you learn to deal with a lot of feedback (some of which is SAVAGE). But people genuinely love GT and want to work with us. Whether it's from clients, chefs, photographers or writers, there's so much love for the brand – it's a bit of a unicorn. It also means that everyone we work with is the absolute best at what they do and that is something I will never take for granted.
Q.
Describe a typical day:
It really depends what week we're up to… the first week of the month tends to be a bit hectic as we're on deadline so I'm usually office-bound and working closely with the team to ensure every page is looking perfect and juggling those last minute ad placements, etc. At the same time, I will have copy coming in for our next issue so there's a lot of admin going on. Once we're off deadline, I am more likely to be out and about, meeting with clients, hosting events or traveling for work. This is also when we schedule our photo shoots and the GT life is in full swing – the test kitchen and studios are a hive of activity and there's a serious amount of taste testing to be done! Towards the end of the month, we head back into admin mode as pages come together and we prepare to send out the next issue.
Q.
If you weren't doing what you do now… what would you be doing?
I genuinely don't know but it would undoubtedly involve telling people what to do #bossypants.