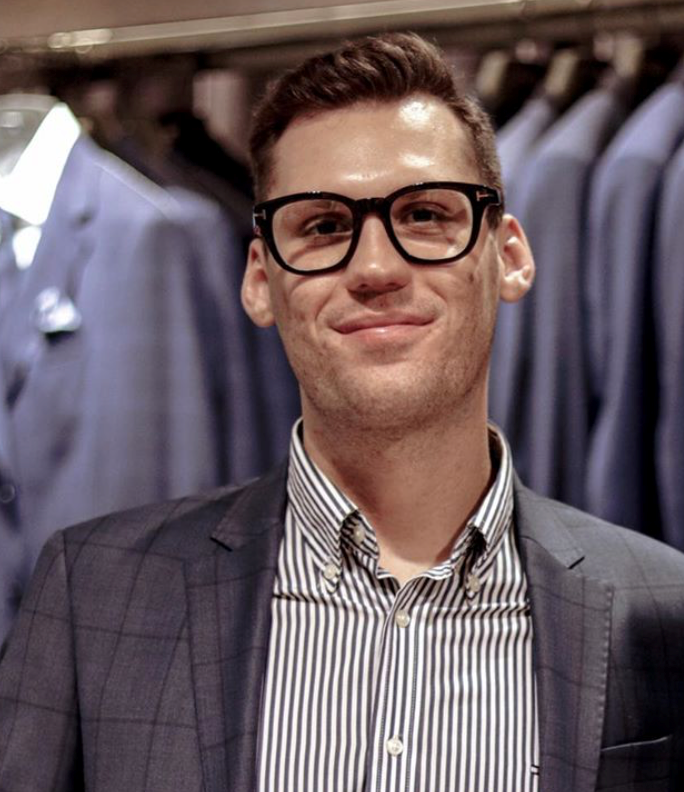 Q.
Describe your journey in a nutshell:
GlowBored started initially as a YouTube channel. I was 16, dropped out of school, I had no idea what I was doing or what would become. Through YouTube I was able to see into the world of PR and the role of the publicist and that's when I decided that was what I wanted to do. I worked really really hard to deliver incredible results for the few brands that trusted their PR to a teenager, and from delivering great results, other brands started to take notice. GBPR has existed in a lot of capacities and been through a lot of changes, but the past 8 years has basically consisted of keeping my head down, working hard, and never resting on the results of yesterday.
Q.
What do you think your business and your team excel at?
I think where we shine is our commitment to clients, and this is demonstrated in many ways - we're completely upfront, there's no sugar coating or promising the world and not delivering, we're really clear as to what is achievable and what can be expected and then delivering that. We take the time to understand the ins and outs of every aspect of our clients' business, why the business has been successful, why a procedure is in place etc. we have a strong focus on truly being an extension of our clients' team.
Q.
What brands are you currently working with?
Dexus, Youfoodz, Eagle Street Pier, Mitchell Ogilvie, Canali, Schiavello, Sulfora, Village Roadshow Theme Parks - Warner Bros. Movie World, Wet'n'Wild, Australian Outback Spectacular, Sea World.
Q.
What's a recent campaign you are super proud of because you either came up with a big creative idea; worked with a minimal budget; or exceeded expectations?
There have been a few as late! For a recent campaign with a retail client, we were brought on for a PR component very late in the game and the scope for this particular campaign was a big one. Despite working against the clock we were able to organise a media dinner (with A-list attendees), a full influencer program and achieve 4 x separate live TV segments. We delivered triple the PR value the client was after.
Q.
What are the greatest challenges the industry is currently facing?
Staff - it's really difficult to find staff that are loyal, hard-working and willing to put in the effort.

Over-saturation of the market - whether this is, journalists being inundated with pitches, consumer's being overwhelmed with all the channels to consume information, or how many brands there are that do the exact same thing. Standing out and creating a genuine connection with consumers has never been so difficult or so important - I guess that's the exciting challenge of our roles.
Q.
What do you love about the industry and your business?
There's a lot about PR that I love. There's nothing greater than seeing your clients in print, on TV or hearing them on the radio, that never gets old. There's something so exciting about being involved in a project or campaign that truly is once in a lifetime, that 10 years from now we can look back and say 'I had a part in that, and that changed the way people lived'.
Q.
What do you tear your hair out about?!
Clients that have a short-term vision - wanting to spend as little as possible but expect the world, all in a single month. You've got to spend money to make money, and you've got to put in the hard work to see a result.
Q.
What's your greatest career achievement to date?
Just getting through each day without having a breakdown - HA!

In all seriousness, I am proud of my team, I am proud of the fact that I get to work with my family (both my mum and sister work for the business), I am proud of the clients we work with, every day I look to them and am inspired by what they have going on, I am proud that this is a business I have built up from my own hard work, years of 18 hour days and truly putting in the long yards. The fact that we are still in the game 8 years on is an achievement.
Q.
And your worst disaster!
Producing our client's fashion show, the closing show of MBFWA, and the soundtrack for the show was so loud, a beam from the roof fell - narrowly missing the models I might add! - WPHS shut us down, everyone had to be evacuated, it was a nightmare. After a few tense minutes, the show was rescheduled, guests were re-invited, and the client received great coverage. All in a day's work…
Q.
What's next for you & the business?
We have newly launched operations across Hong Kong and the UK - this is a really exciting marketplace, one we are growing in to. I am excited for what is to come there.
Q.
If you weren't doing this, what would you be doing?
I would like to think I would be in or on TV news. I really love the news cycle, I can't get enough!