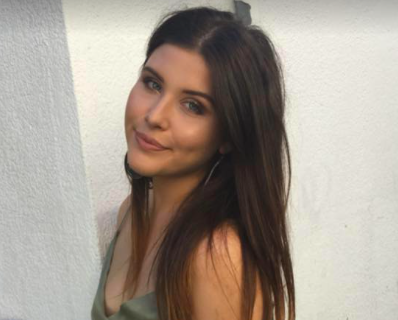 Q.
Give us a snapshot of your career to date and an overview of your current role?
I finished my media degree at UTS at the end of 2018, where I was already employed as the Lifestyle Editor at Chattr. When I finished uni, I quickly became the Deputy Editor at Chattr and continued to freelance for a bunch of different digital titles. I also wrote part time in-house for Kodari magazine and then left the role and travelled for three months in Europe and the U.S in June 2019. When I was at the end of my trip (I was in NYC – close to penniless – drinking the most absurd looking cocktails with a best friend from high school) I received an offer to come in for a job interview at Mediaweek to work for them as a part-time journalist, and started one week later.

Just recently I have founded new magazine, Bubble, a lifestyle title that explores mostly food, travel, sex, dating & relationships, and young parenting. The first issue of the quarterly magazine launches in March for the Autumn issue. If I haven't posted an Instagram story in over 24 hours it means I've died!
Q.
What are you looking for from PRs – and what kind of pitch would get an immediate response?
For Chattr related content, our team is looking for quirky stats and facts that will shock our audience (like Australia's biggest lunch faux pas in the office) – we will build a story around that! We're looking for pitches that are wonderfully strange and targeted towards millennials (uni-sex) who are curious and strong-minded and politically aware.

For Bubble magazine, we're looking for women's lifestyle pitches. Latest food trends, news restaurants/bars that need reviewing, cocktail classes that have a cheap deal, sex/dating/relationship content, travel stories, and tips and tricks for young parents in their 20's/early 30's.

For Mediaweek, anything media related! That could be 'so and so have been appointed as the new host for a popular breakfast radio show' or 'Nine's launching a new drama series' or 'Harper's BAZAAR's latest issue explores so and so.'

I LOVE when a PR pitch is unique and feels personalised for our brand. I LOATHE when it reads like an ad. Please, hook me in!
Q.
Do you prefer email or phone pitches, and what is the best time of day/day of the week to catch you?
100% via email. And if I'm being honest, I answer most of my emails from the day at night time with a green tea in bed, or crazy early in the morning. If they're super urgent, I'll get back to you quick smart.
Q.
During your career, what has your experience been like working with PRs?
So far it's been really great. Being quite new to the game, I don't have much to compare with, but I love the quick responses, the warmth, and not receiving too many pitches that are wildly irrelevant to our brand/s. I do have my favourites/regulars and they are just downright amazing at their jobs.
Q.
Do you attend many media events and if so, what kind?
I probably attend around three media events a week; a whole mix of things (thanks to working for three very different brands) but most of them being social media, technology, beverage brands, film events, the launch of a new bar/restaurant, and beauty.
Q.
What do you love about your job?
Everything; it's all so exciting. I love interviewing interesting people who are making a difference with their new business or have a powerful story to tell (whether they're high profile or just starting up) as well as writing personal stories that I hope either crack people up or make them think twice before sending that drunk text to the ex boyfriend. I do also enjoy the events where I meet like-minded people who are just as crazy in love with their jobs too. Editing an article that you want to secretly tear apart and have the writer start over isn't always so sexy, but then again the challenge is good and you learn more about yourself and other people's writing styles in those situations. We never stop learning.
The downside is when a freelancer doesn't have work in on time, or having such a big week that you don't even know if there's time to sleep.
Q.
Describe a typical day:
I wake up at 5am and go to the gym. After a shower I'll answer emails and do some Bubble mag admin for half an hour to an hour with brekkie and then begin work for Mediaweek (either at home or in the office depending on which day of the week it is) at 8am. I'll assist with the morning report, publishing PR content and then I'll have a few interviews over the phone and turn one of them into a feature article before 2pm. After that I'll have lunch and I'll focus on Chattr – either edit/write an article/do admin. Afterwards, I'll have either a media event or a dinner with friends. Then it's back to emails! Weekends are for all the other little side projects like getting ready for the launch of my upcoming podcast and writing a chapter for my book. Somehow I do find time for (almost) everything!
Q.
If you weren't doing what you do now… what would you be doing?
A fabulous celebrity event planner in NYC – the type you see in the movies. 'Sweetie, darling!'