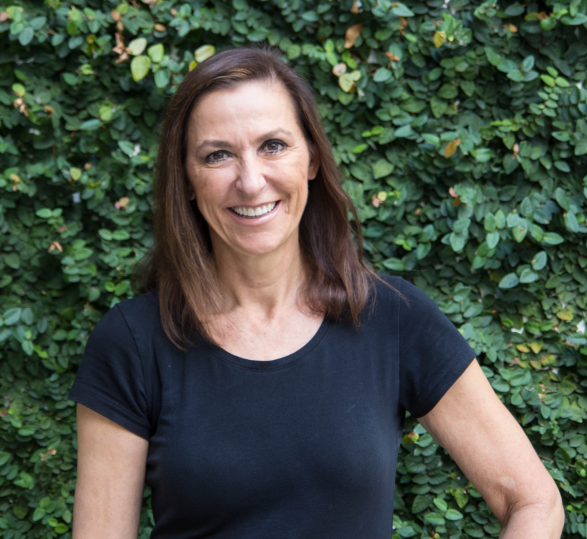 Q.
Describe your journey in a nutshell:
I started my career as a journalist and have been lucky enough to work in many different cities, countries and across all mediums for some of the world's best media organisations before moving into public relations. I have always been passionate about quality communications so the transfer over to PR after 15 years in media was a gradual but very natural one. It actually happened however by chance. Having taken time out of busy newsrooms to have my son, when I was looking to get back into the workforce I was unexpectedly offered a role with a boutique PR agency in Brisbane. I gave it a go and the rest is history. I went on to find my own agency which ran for 7 years and eventually merged with Red Havas in 2014. Since then I have operated as the Executive Director of the Red Havas Brisbane office, for which I am entirely responsible, and have grown the business more than three-fold to what it is today. I am also part of the national executive team and play a major role in shaping the direction of our agency working closely with our CEO.
Q.
What do you think your business and your team excel at?
Red Havas is in the business of storytelling and working with brands to help them have meaningful connections with their audiences. We do this through a number of channels but primarily public relations, social media and experiential. In essence we are a key partner for brands, helping them better connect with the right people, in the right way at the right time to support business growth through meaningful communications. We are known for our exceptional quality, creativity, winning multiple agency of the year awards due to the strength, of course, of our incredibly talented people. I am also very proud of the number of individual awards we have won in the Brisbane office, including Best New Talent and Emerging Leader multiple times. It is a reflection of the caliber of people that we hire.
Q.
What brands are you currently working with?
In the Brisbane office our main strengths are in lifestyle, tourism and travel, consumer, luxury, beauty, healthcare, education, food and hospitality and the not for profit sectors but we may work with any of our other offices on a range of campaigns. For example we are currently working with Toyota, which is managed by our Melbourne office, but is running a specific campaign that requires our support in Queensland. It gives us a great opportunity to work with brands we might not otherwise get a chance to.
Q.
What's a recent campaign you are super proud of because you either came up with a big creative idea; worked with a minimal budget; or exceeded expectations?
In terms of work out of the Brisbane office it would have to be our multi award winning work with St John Ambulance. We had the tiniest budget and a number of challenges to overcome but, despite all that, we managed to help the organisation not only raise awareness of the importance of having access to defibrillators on public transport but got government to look at making them mandatory in these and other key public places.
Q.
What are the greatest challenges the industry is currently facing?
It is incredibly challenging to find good staff, particularly in Brisbane, but this is a nationwide problem for the industry and we are often forced to look overseas for new talent. Businesses are also becoming increasingly unrealistic about the amount of time required for us to respond to briefs. The expected turnaround times are sometimes ridiculous and I have been forced to turn opportunities down in order to remain steadfast in maintaining our quality, standards and protecting my staff from having to work crazy hours to meet the deadline. More agencies need to do this to educate the market in what is reasonable.
Q.
What do you love about the industry and your business?
The PR industry is probably at its most exciting period in terms of evolution at the moment and the future looks super exciting and bright. I love the fact that we are constantly developing and bringing in new ways to help brands communicate. It is never dull and I am constantly looking around me and learning of new tools, tactics, methods and stretching my creative thinking. As two way communications is becoming essential for all types of businesses and the number of channel options increases they are needing support and advice more than ever on how to navigate this growing landscape. For me it is a privilege, and incredibly satisfying, to be invited to become part of a business and to help them on that journey. It's even better when a client puts their trust in you to try something new and be brave. Getting the chance to try and break new ground for them and set new standards can be quite a wild ride, but when you get to the finish line the exhilaration of that win never wavers.
Q.
What do you tear your hair out about?!
Poor grammar! We are in the industry of words so you have to be able to write. Don't come into the industry if you can't spell, don't enjoy writing, have no interest in media and a current affairs and think it's all about ''Ab Fab" and "Bolli darling!". Also lack of respect for our industry still occurs at an annoying level with many businesses not understanding the time, skill and training required to do our job well.
Q.
What's your greatest career achievement to date?
It would have to be merging my own business, that I started from scratch, by myself, with Red Havas, which is part of the Havas Group; the fourth largest marketing communications agency in the world. When I started my agency I literally had one office, myself, two desks and two phones. I have always been a hard worker but I have never worked so hard in my life than when I set out to grow Graymedia to eventually become a business that was attractive to such a huge and highly respected organisation as Havas. In fact even negotiating the deal is something I am super proud of. It can be quite intimidating going from engaging a small accountancy firm in Brisbane to dealing with the global CFOs in New York and Paris.
Q.
And your worst disaster!
Hiring the wrong person. I pride myself on having good intuition when it comes to building teams and have taken on even the most unlikely candidates and proven that my gut instinct was right. However I guess no one can have a 100% strike rate and I did have one bad experience that proved the saying that one bad apple can ruin the barrel. It's actually quite scary how a single person can change the mood and mind of an entire group from positive to negative and can even start to bring your entire business down, which is why it is so important to identify the problem early and deal with it quickly.
Q.
What's next for you & the business?
Further expansion and diversification. We have been actively growing the digital side of our business with social media now a very important part of what we do. That is opening the doors to a range of other opportunities in the digital and production space that we are actively developing and I am excited about where this will take us. We are also going to look to expand our premises as we are at near capacity so we are starting to plan what that might look like. It is very important for us that we have a fantastic working environment. Our Sydney head office has just gone through that process of moving and expanding and I will certainly be taking a few ideas from the new building we have put together for our teams there.
Q.
If you weren't doing this, what would you be doing?
I always wanted to be a journalist and that dream has taken me on an amazing journey, however, if I could have my time again I would happily work with horses as a breeder, professional rider or run an equestrian centre. I love being outside, in the fresh air, doing manual, physical things and being with animals. I actually live on a small farm that I travel to and from the city each day. On weekends you will find me very happily out on the tractor, riding my horse, fixing fencing or working with the dogs.

Equestrian sport is incredibly complex, skillful and challenging which is one of the appeals for me. It takes years of training and there is always more you can learn. The partnership you build with the horse is like the feeling a race car driver would have with his highly tuned car – one small change can make a massive difference. Perhaps that's why my other great love is fast cars! If it didn't work out with horses I wouldn't mind being a race car driver either.