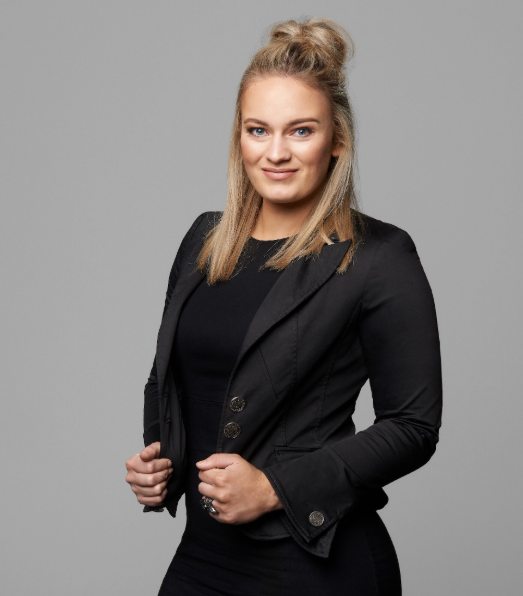 Q.
Give us a snapshot of your career to date and an overview of your current role?
After completing a Bachelor of Arts (majoring in English) at the University of Western Australia and a Master of Journalism from the University of Melbourne, I was lucky enough to get snapped up as an editorial assistant for a private publisher, working predominantly on Women's Health and Fitness magazine. After close to two years, I was promoted to Editor-in-Chief and, at just 25 years of age, was one of the youngest EICs in the country.

I then spent about 12 months at a content marketing agency, honing my digital skills, before taking my current full-time role in the comms and media unit for Deakin University in May this year.

On top of my day job, I am the Editor-in-Chief of the new bi-monthly STRONG Fitness Magazine Australia, with our first issue having hit shelves in October 2019.

I also run my own copywriting and media training business exclusively for health, fitness and lifestyle brands. At the moment, my major clients include Boutique Homes and STRONG Fitness Magazine in the US/Canada.
Q.
What are you looking for from PRs – and what kind of pitch would get an immediate response?
I rely on PRs for high-quality sources – especially for nutrition and mental health features – and for some health, fitness, activewear and beauty product placements.

Pitches that stand out to me are the ones that show a level of research – be it a study to back the product/expert they are pushing or simply showing they have actually read the magazine. (So, PR's take note – go buy a subscription to the magazine, so when you send me a pitch you actually know what section it is relevant to, or if it is even relevant for the magazine in the first place)

Short and sharp text that's easy to digest definitely helps, along with high-quality, fashion-forward imagery that suits our magazine style. PRs that find a way to help market and promote the magazine – helping me and their client – also get a big tick next to their name.
Q.
Do you prefer email or phone pitches, and what is the best time of day/day of the week to catch you?
Definitely email – I really don't have the time for phone calls and I like to have the paper trail. I often file press releases and pitches for later issues, so it pays to send everything to me in writing.
Q.
During your career, what has your experience been like working with PRs?
Overall, pretty good. Our magazine PR Caleb Yorke of Publique Agency is a long-time contact turned friend and is amazing. Quick, efficient and always thinking laterally. I think once I accept a pitch and ask for more information, most of the PRs I work with are good. I guess, for me, the frustration comes from getting PRs sending me press releases that are totally off-brand or following up multiple times when they don't hear back from me – I just don't have the time or room in my inbox.

Sadly, I've also worked with some PRs in the space of my career who have taken all the exposure for their client and done very little in return for the magazine. The PR/Journo relationship really needs to be a two-way professional relationship where we both support each other.
Q.
Do you attend many media events and if so, what kind?
I can usually only attend events afterhours (after 5pm) or on the weekends. I love new gyms and workouts, or product launches, particularly for activewear. I always find them really helpful in terms of content.
Q.
What do you love about your job?
I love the health and fitness industry in general – I find the research really interesting and the wide variety of opinions, and I love the fact I get to educate and empower women every single day. I love the fact I get to oversee the entire magazine, but also write a little bit still too, which is rare for an EIC. I also love discovering new talent – there is nothing more rewarding than having a budding trainer, expert or athlete tell me I've made their dreams come true and helped tell their story.
Like any job, there are certain tasks I hate – cover lines for example! They give me anxiety. It's also really stressful, especially given I'm currently working three jobs. That's why PRs that can help by getting me quality information and quotes quickly are worth their weight in gold.
Q.
Describe a typical day:
I train most mornings, and I work on STRONG Australia every time I'm on public transport to and from my Deakin University job. Nine to five, I'm at our Burwood, Docklands or Geelong campus working, and then I'll get a few more hours in on STRONG Australia at night.

An average day on STRONG Australia includes overseeing pitches and proofing of online articles, commissioning or editing copy from freelance writers, writing my own articles, image sourcing and jumping into marketing meetings or team phone calls.
Q.
If you weren't doing what you do now… what would you be doing?
Probably drinking too much wine on a beach somewhere because I would have won lotto – but I think STRONG Australia would still be right there with me. It really is my dream job and I love it!