Katie Smee & Georgina Van Hee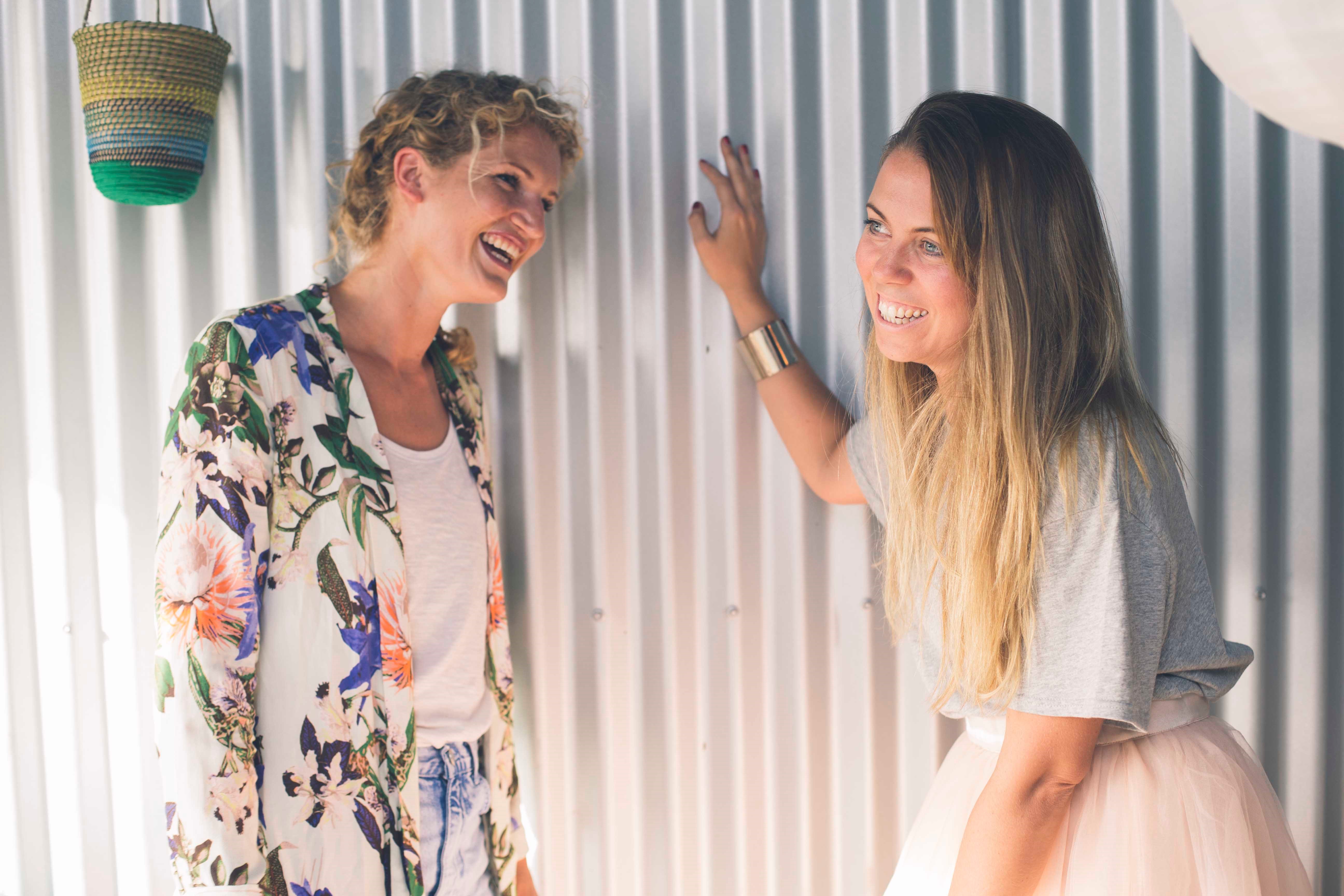 Q.
Describe your journey in a nutshell:
George & Smee started in Bondi back in 2014 when we met at a hen's weekend and discovered a mutual love of creating (almost anything!) and furniture restoration. We started George & Smee soon after – beginning first as a furniture and prop hire company with a collection that took over both of our garages. We have since turned into an all-round production and creative events agency that encompasses floristry, styling, planning, lighting and bespoke build services for both weddings and events. Almost 6 years on we have a very talented team of producers, designers, stylists and florists, a beautiful studio in Redfern and almost 750 events and weddings experience.
Q.
What do you think your business and your team excel at?
We like to think we're the perfect mix of exceptional design capability and the highest standards of service. We're known for our warm and friendly service and that's really important to us.

Interpreting a client's brief with unique and creative ideas is our bread and butter, and seeing their faces when we exceed their expectations is one of the best parts of our job. If we've created an event that people Instagram the hell out of, and guests walk away having had a beautiful, memorable experience then we've succeeded.
Q.
What brands are you currently working with?
Spotify, Microsoft, Westpac, Westfield, The Body Shop, and Charlotte Tilbury.
Q.
What's a recent campaign you are super proud of because you either came up with a big creative idea; worked with a minimal budget; or exceeded expectations?
In the last 12 months we've worked on some epic events.
- We transformed a space into an enchanted forest for The Body Shop with 5 huge truckloads of stunning greenery and flowers. We enlisted actors dressed as animals to guide guests around, a crystal healer to give out crystal that resonated with each individual, a calligrapher to write personalised messages for each person to hang in our 'affirmation tree', a potion cocktail bar and canapes that looked like mushrooms and flower pots.
- For an event hosted on a superyacht with Beauty Blender, we rolled out a pink carpet for guests to walk up into the yacht, complete with a 10m giant pink balloon installation and personalised beach balls, slippers, swimmers and robes.
- We created a 3D photo moment for Sheike, where guests were invited to step inside our "safari world" with an enormous floral installation, dry ice at their feet and a giant albino python to hold as they posed for photographs.
Q.
What are the greatest challenges the industry is currently facing?
Brand events now often focus mainly on getting the best 'instagrammable moment,' which is a new concept from 6 years ago. We embrace this challenge though, coming up with new, imaginative ideas is what we love to do. Another challenge is the waste we create after each event. We are trying our best to be as sustainable as possible, finding alternatives to floral foam where we can, recycling all soft plastics and green waste, and limiting single use props.
Q.
What do you love about the industry and your business?
We love all the wonderful people we get to meet; the venue managers, our suppliers, the flower growers at the markets, the clients we get to work with, all contribute to our enjoyment of working in this industry. We've made some awesome relationships along the way.
Q.
What do you tear your hair out about?!
Creating an immersive, unforgettable event takes months of prep and hours of hard graft, so it can be disheartening to tear everything down after a 2-hour event. That said, we have started to re-purpose our flowers by giving them to the local women's shelter, which creates less waste and spreads more happiness.
Q.
What's your greatest career achievement to date?
We recently moved from a small office and flower studio in Bondi (with a warehouse in Matraville) to one big studio in Redfern, so we now have everything under one (beautiful) roof. It's a great space for clients to see our collection of hire products and furniture items and get a feel for our style. We've worked our magic on each room, adding beautiful furniture and hanging artwork to create a space that inspires and nurtures us and the team every day – practicing what we preach!
Q.
And your worst disaster!
Nothing very disastrous yet, uh oh have we just tempted fate…!
Q.
What's next for you & the business?
To keep growing the business and our amazing team! We're loving working on larger scale events with more extensive and creative briefs to excite our imaginations.

We've recently expanded into a full production & creative events agency, so we can now look after every aspect of an event, from the concept and planning to the final details and coordination. Having so many of the team come from producing backgrounds, it makes sense for us to look after all parts. We're really looking forward to some huge projects we have locked in for 2020!
Q.
If you weren't doing this, what would you be doing?
Definitely something creative. We started with furniture restoration and then quickly transitioned into stylists and then worked hard to learn all the skills about floristry so if it wasn't this, we'd probably be working in interior design or have a reno project or two, which we could then Airbnb!