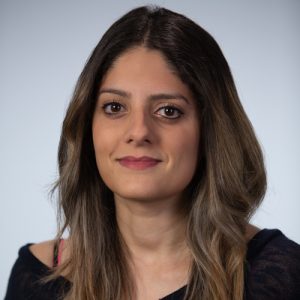 Q.
Give us a snapshot of your career to date and an overview of your current role?
I started off as a cadet at the Inner West Courier, I went on to be the Social Media Editor for News Local, then the Social Media Editor for news.com.au. I then moved into agency life and was the Social Media Editor for Netflix Australia and New Zealand. Which led me to my current role at 10 daily where I started as Deputy News Editor before becoming News Editor.
Q.
What are you looking for from PRs – and what kind of pitch would get an immediate response?
Pitches that are not outright ads for their product or service. Ones with a news hook, that people can take something away from.
Q.
Do you prefer email or phone pitches, and what is the best time of day/day of the week to catch you?
I prefer emails, short concise elevator pitches. Any time of the week except Fridays is ideal.
Q.
During your career, what has your experience been like working with PRs?
Over my almost 15 year career dealing with PRs has changed. At first it was hard sells and no regard for news cycle and now there is a lot more awareness about what gets though, what people want to read.
Q.
Do you attend many media events and if so, what kind?
I do, mainly talks, awards and arts events.
Q.
What do you love about your job?
I love being able to look behind the curtain and see what people are reading and why. The data aspect of news is undeniable and the resonance of some stories and not others fascinates me.
Having really tough days where you see how cruel humanity can be.
Q.
Describe a typical day:
A typical day starts at 6am, getting the news of the day going and assigning stories to my team, we chase the news and also angles we know our readers want. We brainstorm social and video content ideas off the news cycle. I liaise with 10 News First reporters across the country and overseas. We work together on stories and getting them to our online audience. We also work with our sister shows such as The Project and Studio 10 to make sure we maximise all online content.
Q.
If you weren't doing what you do now… what would you be doing?
I would be doing something in sociology.