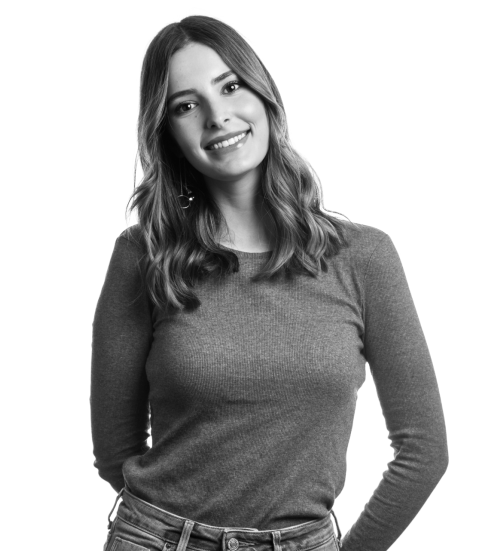 Q.
Give us a snapshot of your career to date and an overview of your current role?
I've been the Beauty Editor at Adore Beauty since early 2016. My role involves writing, planning and editing content for Adore Beauty's editorial platform, Beauty IQ, as well as executing video content, live masterclasses and now podcasting! Prior to this, I'd come from a background working in-clinic in marketing and admin with plastic and cosmetic surgeons, dermal clinicians, cosmetic nurses and laser technicians while studying journalism. Working in clinics for 4 or so years gave me a really huge headstart in the industry, and it's where I picked up a lot of my knowledge in skincare and professional treatments.
Q.
Tell us a little bit about the Beauty IQ podcast, what inspired you and the Adore team to launch your own?
It's certainly not your average beauty podcast, that's for sure. Our goal was to shed light on discussions that women have with their girlfriends, and be honest and upfront even about the cringeworthy stuff like bum hair and body odour. We felt there was something missing from other beauty podcasts, and we discovered that it was authenticity, relatability and a bit of expertise that set ours apart. Hannah and I also aren't afraid to bare all and have a good laugh at our own expense.
Q.
What is the best piece of advice you have received, beauty or otherwise?
Probably being encouraged to manifest (i.e write down things you want to achieve and the steps you'll take to achieve them). Sounds super hippy, but manifesting things you want in your life really does work, especially when coupled with hard work and determination.
Q.
During your career, what has your experience been like working with PRs?
Really positive! I think the landscape has changed so much in the last decade when it comes to PR, and most of the agencies I've worked with have adapted to new concepts like influencers and digital platforms really efficiently.
Q.
Do you attend many media events and if so, what kind?
We do attend quite a few events, mainly product and brand launches, PR activations and events like Fashion Week.
Q.
What do you love about your job?
I love being able to engage with customers and followers to provide education, try lots of different products, and work with some of the biggest beauty brands in the world. However, the best part about my job is probably the team I get to spend every day with - the culture at Adore Beauty is second to none and I'm so lucky to call some of my colleagues really good friends as well.
It's impossible to switch off when you work in content. I'm always looking to source article ideas and new content angles, so I'm constantly on Instagram looking out for trends, checking what celebrities are using/posting about and reading articles. Even though it's a downside not being able to switch off sometimes, it's also a blessing that I enjoy my work so much that I do research without even meaning to.
Q.
Describe a typical day:
I'm very structured, so unless I'm at an event or shoot, I have a pretty set routine, which includes "tea time" with the whole marketing team in the kitchen at 9:30am, followed by writing, editing, scheduling of content, managing guest writers and shoots, and of course, podcast planning and editing!
Q.
If you weren't doing what you do now… what would you be doing?
I think I'd be a detective, I love true crime more than anyone should, and I'm convinced I have psychic abilities, so I think I'd make a pretty good detective.