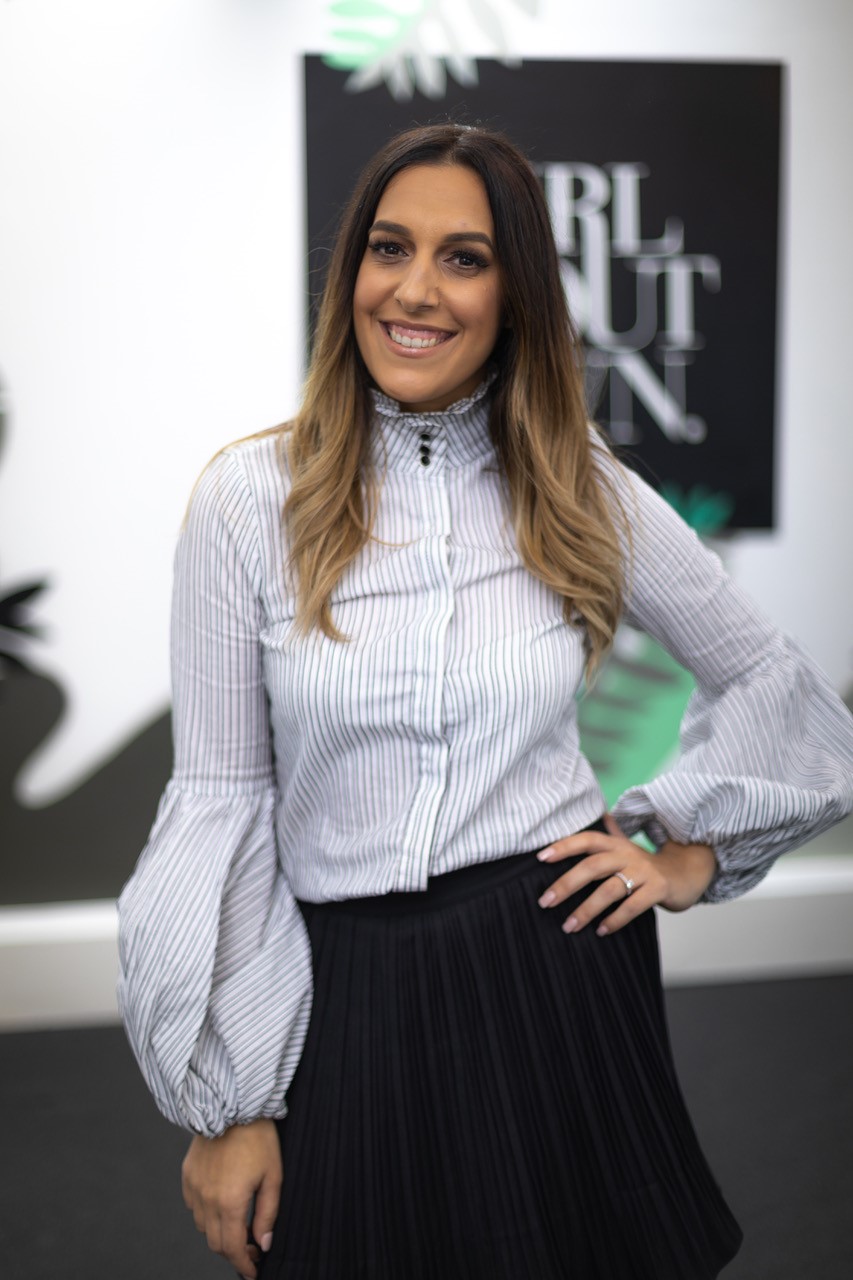 Q.
Describe your journey in a nutshell:
After completing a Bachelor of Management (Marketing) at the University of South Australian in 2008, I decided to embark on the adventure of a lifetime. I flew to New York City to undertake a public relations internship during New York Fashion Week. There, I worked alongside high-end fashion designer, Brian Reyes, who was dressing the likes of Sarah Jessica Parker, Jessica Biel and Rachel Bilson. After working at the world there for three months, I knew I was destined for a career in PR.

After the bright lights of New York city, I returned home to work for a major Adelaide based PR agency, where I established myself as a Senior Account Manager. During my four year tenure, I managed the accounts for national brands including David Jones, Harris Scarfe and the Good Food & Wine Show, as well as local brands including The Collins Bar, the Chiropractor's Association of South Australia and the South Australian Jockey Club.

In 2014, I decided to step out on my own, and launch my own agency 'Girl About Town'. I consider Girl About Town (GAT) as Adelaide's leading lifestyle public relations agency. Recently celebrating our fifth birthday, GAT has flourished with an extensive client base, both locally and nationally, including David Jones, Westfield, Vogue Festival, South Australian Jockey Club, Bickfords Group of Venues, Adelaide Fashion festival, and actor Teresa Palmer.

GAT has expanded to a team of five – three full timers and two casuals. It continues to grow each year, which is exciting and scary at the same time.
Q.
What do you think your business and your team excel at?
I believe GAT was one of the first agencies to recognise and consider the power of social media influencers, bridging the gap between traditional and social media, whilst creating effective communications strategies to align and complement the two channels.
Q.
What brands are you currently working with?
David Jones, Vogue Festival, Teresa Palmer, GM Hotels, Antica Pizzeria, Vacay Swimwear, Willow Bay, Bliss Sanctuary for Women, Class A Jewellers, Morphetville Racecourse, Cibo Espresso, Carols byCandlelight, Make-A-Wish, Niche Homes, AAMI Insurance and Dr Lurve.
Q.
What's a recent campaign you are super proud of because you either came up with a big creative idea; worked with a minimal budget; or exceeded expectations?
We are super proud of the launch of Adelaide's first H&M store. We came up with the idea of holding two events on the same day to celebrate the exciting addition to Adelaide's evolving retail market.
The first event was an intimate sit-down lunch for key media, bloggers and influencers off-site at a reputable Adelaide restaurant, followed by a large-scale VIP party in-store the same night, where guests were able to shop the looks before the general public. The following day, the store opened to the public with line-ups and plenty of media coverage across all mediums.
Q.
What are the greatest challenges the industry is currently facing?
The media landscape is constantly evolving, and as PR experts it's our job to stay on top of this. We aim to educate our clients on these changes and how best to stake a place for themselves in the ever-changing market. This can also be seen as a positive, as we now have new platforms and outlets to showcase our clients in a way we never had before.
Q.
What do you love about the industry and your business?
I love that every day is different, and you never know what you are going to get. PR is not and cannot be boring in my opinion. We get to work with wonderful clients on exciting campaigns, initiatives and events, and are constantly pushing ourselves to be better. Plus, there is no greater feeling than securing an incredible run for a client that you have pitched, facilitated and secured.
Q.
What do you tear your hair out about?!
Clients with small budgets wanting the world...
Q.
What's your greatest career achievement to date?
Starting GAT. Now in to our sixth year of business, I employ 5 incredible staff members and work with an amazing list of local and national brands. I am so proud of what the GAT team has achieved and the reputation we have earned.
Q.
And your worst disaster!
We were managing the PR for a highly anticipated Adelaide fashion runway event – so prestigious – an entire road was blocked off for it. We were working in partnership with an events/logistics company who started the build at 4am that morning. The event was scheduled to commence at 12pm, however, the weather had other plans. At 11:30am came torrential downpour, saturating all of the table settings (glasses, cloths, programs). We made the decision to reset 40 tables for 400 guests to much dismay by other parties involved. It took a solid team effort, but we managed to reset the tables in 40 minutes. We even created a pre-drinks station to distract the guests. Learning curve – always have a contingency plan in place!
Q.
What's next for you & the business?
We have plans to officially enter interstate markets. That is the goal for 2020.
Q.
If you weren't doing this, what would you be doing?
Growing up, I pictured myself becoming a lawyer, and doing nails on the side! I guess I've always considered myself a hustler, and have always been a multi-tasker.