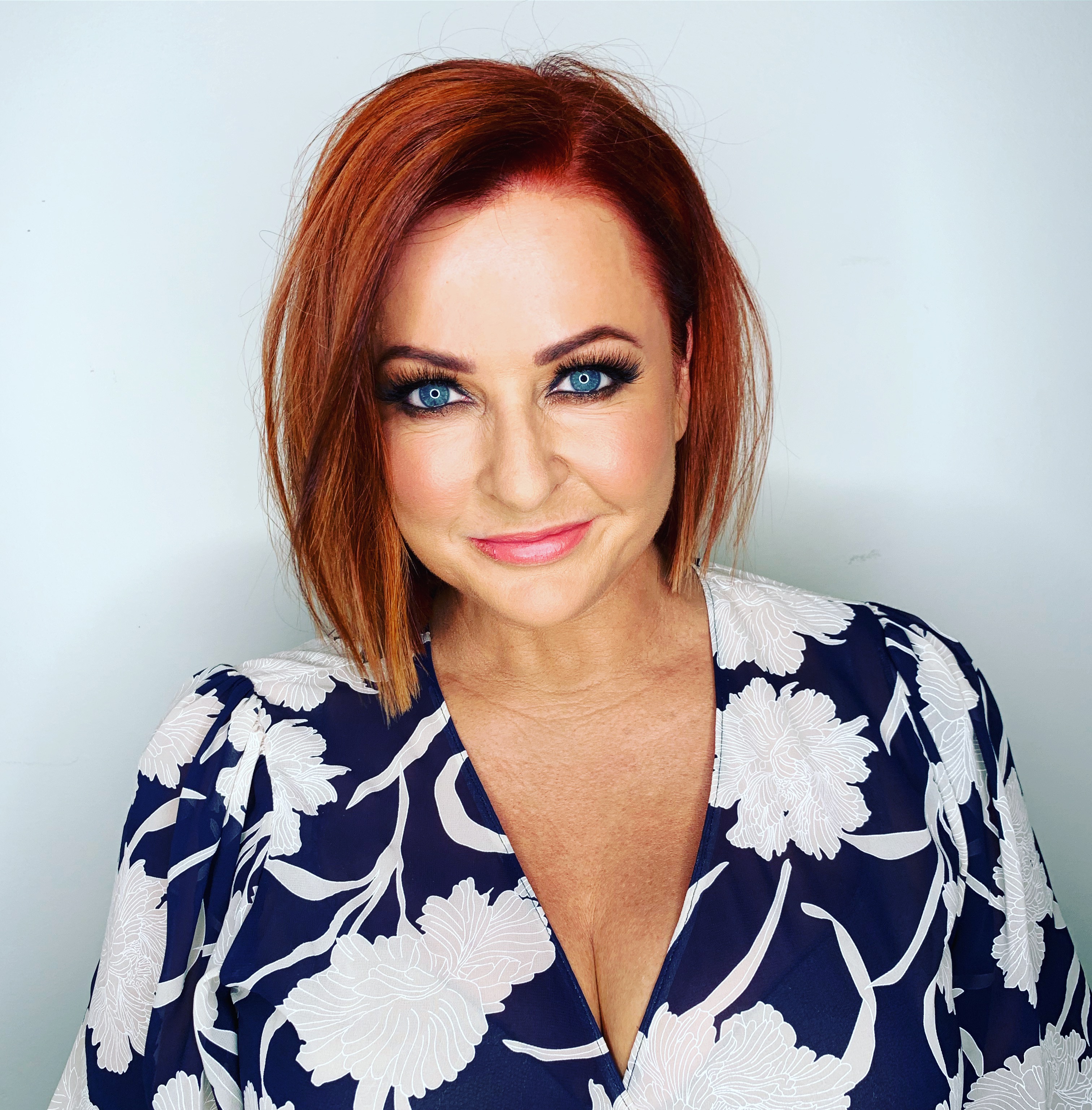 Q.
Give us a snapshot of your career to date and an overview of your current role?
My career highlights include 11 years reporting for ABC Radio and ABC TV, eight years as a regular on Channel Seven, six years as a journalist at Fairfax and five years as the South Pacific correspondent for Entertainment Tonight USA. For the past two years I've co-hosted Talking Married a live TV show on 9Life dissecting the fabulous train wreck that is Married At First Sight.

Now I'm coming up to four years at Channel Nine and my opinion can be heard nationally a number of times each week with regular segments on Today, Today Extra, 3pm News, Weekend Today, ACA and 20-1. I'm the lifestyle presenter for 9Honey.com.au and host Talking Honey as well as other video content. I also write opinion pieces and hosted two podcasts Failing Fabulously and Talking Married.

I love public speaking so I MC a lot of events and also give keynote speeches. I'm a brand ambassador for Triumph Lingerie and GlamCorner. My agent Simone Landes from the Lifestyle Suite is excellent at managing gigs like that for me.

But believe it or not, all of that is my side-hustle to my main job which is running my own company ShellShocked Media. I teach media and presentation training in-person or online. I recently expanded to also offer The Confidence Course, which is for people who may not be in the media but need help to speak up at work, give a speech or learn how to make small talk.
Q.
What are you looking for from PRs?
These days the tables have turned and PRs approach me for help rather than exposure. I can train their experts and brand ambassadors to get them up to speed before they do a media launch. Or they can use me to MC events for them. Most of my work at Nine and 9Honey is opinion based so I don't need product or story pitches.
Q.
What charities are you currently working with?
I suffered from charity overload last year where I was doing a little bit of work for a lot of charities. I was mainly MC'ing charity events but I didn't feel like I was making a personal impact. So I'm pulling back. I have been an ambassador for NBCF and Pink Hope for five years which I will continue because I love the work they do.

I have just started doing pro bono work for Too Good a charity that helps women who've escaped domestic violence feel valued. I teach The Confidence Course to women in these new jobs. Their confidence has been shattered by domestic violence and I help rebuild it. I truly feel this is a way I can make an impact.

Once I carve out a bit more time I'd like to take on one more charity to do with animal rescue. If you know me, you know I adore our two rescue dogs Mr Barkley and Bella.

And finally it's not really charity work, but I volunteer my time to mentor young female journalists. I have a group of ten who I have handpicked and I have been mentoring for seven years now. I'm like a proud mother hen when they kick career goals, which they do often!
Q.
Do you attend many media events and if so, what kind?
I spent six years as the gossip columnist at Sun Herald and went to 1500 events. Now the event has to be pretty appealing for me to want to leave my couch. Normally it's because I have a strong relationship with the PR and I want to support their event, or it's something fab like a movie premiere or feeding my addiction to musical theatre.
Q.
What do you love about your job?
I love being my own boss and I like the variety that I have created, every day is different. I'm earning five times what I did as a full time journalist and I'm really proud of that because I created it without a leg up from anyone.
Burnout. I've worked seven days a week most of this year. I pinched a nerve in my neck that the physio said was from working too hard and not letting my body rest...so I interviewed him about it for 9Honey while he put my neck in traction. Yes, I see the irony. Yes, I'm an idiot.
Q.
If you weren't doing what you do now… what would you be doing?
I'm pretty much living the dream now, but I've always wanted to host my own TV show. The Shelly Show has a mighty fine ring to it!