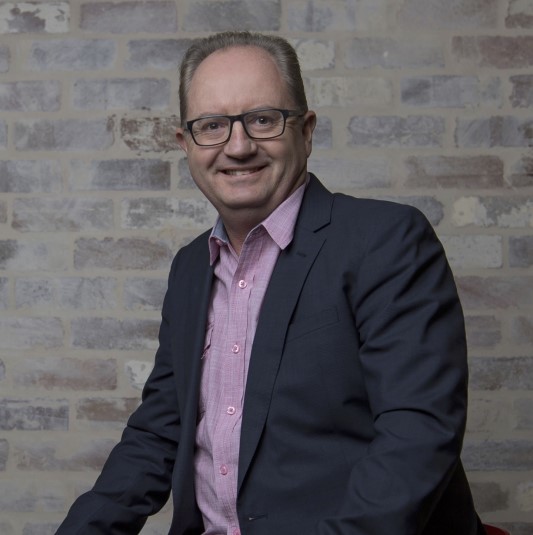 Q.
Describe your journey in a nutshell:
I started my professional career as a journalist working for News Corporation and Fairfax (now Nine). I moved into the public relations and strategic communication field in the mid 1990s and worked for a number of agencies before co-founding a firm called ICON International Communications in 2000. We expanded into the Singapore and Indonesian markets in 2005 and 2011 respectively before selling the Singapore business in 2013 to global PR network Ketchum (part of Omnicom). We then merged the Australian business with a boutique advertising shop called chris+geoff in 2017 to form our current business, The Daylight Agency.
Q.
What do you think your business and your team excel at?
We have adopted a strong differentiating proposition of 'promoting' and 'protecting' brands. This allows us to blend our capabilities in the advertising and marketing fields with our expertise in the issues and crisis management arena. As such, we have a strong belief that organisations only operate at optimum capacity when the dual components of 'brand promotion' and 'brand protection' are working in unison. It's a powerful concept that allows us to help businesses navigate their way through a complex and cluttered world full of disruption and upheaval.
Q.
What brands are you currently working with?
We are the end-to-end marketing arm for the Almond Breeze milk brand in Australia looking after all creative, advertising, digital, social, PR, influencer, sponsorships and issues management. We are also working for international stationery brand Avery, global confectionery firm Ferrero, car rental brand Hertz, market research firm Nielsen and international transportation company Transdev.
Q.
What's a recent campaign you are super proud of because you either came up with a big creative idea; worked with a minimal budget; or exceeded expectations?
Our team came up with an amazingly novel and innovative brand positioning for stationery firm Avery in which we created a cute character called 'Ávery' who morphed from the icons on the company's existing packaging. Avery has become such a graphic hit for the brand that the company is considering using him internationally.
Q.
What are the greatest challenges the industry is currently facing?
1). Short-termism from marketers and communicators is a real challenge. Too many people are seeking short-term results at the expense of longer term brand building.
2). Another issue is the increasing prevalence of procurement executives in the pitch process who are disconnected from the real needs of the business and know virtually nothing about advertising, marketing or communications. The factors motivating them are often not aligned with the real outcomes the pitch process is actually trying to achieve!
3). The other real killer is the push by many organisations to cut budgets to unworkable levels, which simply means too much is being asked of agencies for too little. Unprofitable agencies are not good for anyone.
Q.
What do you love about the industry and your business?
You have to love the dynamism and ever-evolving nature of our craft. I also love the energy, the people and the new techniques that are being explored, tested and introduced. All of us need to keep looking for ways to grow, develop and contribute within what is an expanding and changing marketplace.
Q.
What do you tear your hair out about?
1). Slow responses from prospects.
2). Unrealistic expectations from clients.
3). Tight budgets and clients who penny-pinch.
4). Practitioners who believe that digital is the only way forward and that good old-fashioned brand campaigns are gone.
Q.
What's your greatest career achievement to date?
Thinking of some smart copy for this section? No… in all honesty, being part of a team that has run an agency that has lasted almost 20 years and evolved on a number of occasions has been a real achievement. I also feel blessed that I have worked with, and for, some great people. Hopefully I have managed to contribute to their professional lives, as they have to mine.
Q.
And your worst disaster!
Good question. No-one wants to admit they had a disaster on their hands, do they?
But let me share this with you: a disaster of sorts occurred when I once got up to present in a very formal boardroom and proceeded to fall backwards off the leather seat into a large potplant! I also once came up with what seemed like a brilliant idea at the time to turn the lights out on a group of executives and plunge the room into darkness when we were presenting some research findings to them. The metaphor was to show them that their customers 'were in the dark' about their brand and that we needed to 'shine a light on their business' moving forward. The trouble was, the light switch broke and we could not turn the light back on for a few minutes! Needless to say, we did not win the pitch!
Q.
What's next for you & the business?
Daylight is going through an exciting period of change and growth as we approach the two year mark in our business. We are looking to further integrate the agency and ensure that we blend the creative/advertising and PR/communication components even further moving forward.
Q.
If you weren't doing this, what would you be doing?
Running a cracking coffee shop, a gorgeous nursery or a landscape architecture business.