Jessy Marshall and Gemma Oldfield - PR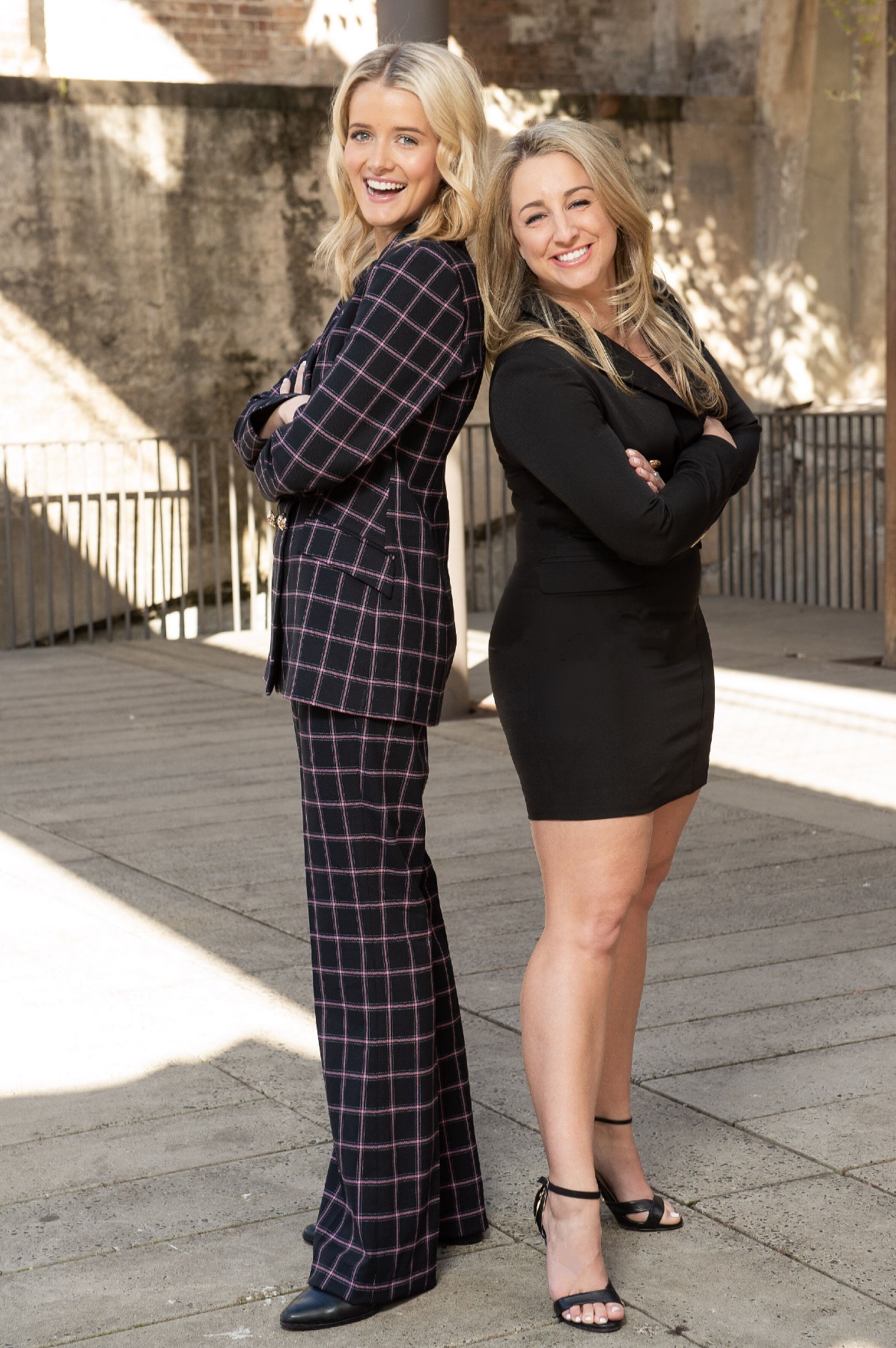 Q.
Describe your journey in a nutshell:
Jessy:
I started PR after a change in careers. I realised beauty therapy was no longer for me and started studying PR + Marketing, as I was also eager to get to work straight away being mature age, I applied for internships straight away. Working my way up from internships to PR Co-ordinated, Account Manager through to Senior Account Manager. I worked within 3 different agencies prior to starting my own in mid 2018. I freelanced before deciding to start Hive which was an amazing experience. Hive just celebrated 12 months and we have a team of 3 plus some freelancers who assist us on projects.

Gemma:
I moved to Sydney when I was 22 years old from Perth. I had just graduated from Uni with a Bachelor of Arts majoring in Journalism and PR. I had a job already lined up for me at 2SM radio as a newsreader. The Today Show was my goal, I was so keen on being a host and didnt think PR was for me. After a long 6 month stint with no weekends off and 4am starts or 8pm starts and 4am finishes, I couldn't handle it anymore and began to come to terms that maybe the Journalism life wasn't for me.
I then applied for a job at an agency I thought I would never be able to get into and was so surprised when I got offered the job as a Junior Publicist. I worked there for 2 years then went to an agency in Dubai and worked there for a month before deciding to open up my own last year. I have never looked back! I love owning my own business and having the flexibility to work my own hours doing something I love.
Q.
What do you think your business and your team excel at?
Jessy:
Creativity. As a team we brainstorm weekly of what we are going to pitch for our brands. Being that most of our brands are product based we always need to find new ways to ensure they are getting coverage whether that be media facing, partnerships, stylist opportunities, influencer facing or consumer facing activations. We are always proposing new ideas and pitching our creativity to the client and all media channels to ensure our brands stay front of mind.
Flexibility. A lot of our clients are either start-ups or Mum's with a side hustle. For us ensuring we can communicate with them outside the normal hours is imperative. We also work closely with them as if we are part of their team. Their business is just as important as my business so ensuring we are always communicating and discussing their brand.

Gemma:
Efficiency, productivity and creativity. We are in constant contact with our clients to make sure we are achieving their company goals and objectives. We are always finding new ways of how to grow their businesses awareness to their key target markets. We also sit down with our clients weekly for a WIP on what progress we have made for them in that week.
Two of my major clients are currently opening stores rapidly across Australia. It is our job to make sure noise is being created about these store openings and we are coming up with great launch events whereby local media, influencers and the community knows about them. Our team is great in the fact that we are always brainstorming new and exciting activations ideas.
Q.
What brands are you currently working with?
Jessy:
Bangn Body, Daily Naturals Haircare, Clean beauty make up artist Georgina Alexander, Sharon Lee, Midnight Mischief, MsHem, Jackie Mack Designs, Angelina Alvarez, Frankie Peach, Fashion Palette, and Pink Hope.

Gemma:
Kingsmen Hair, iTrust Invest, and Toymate.
Q.
What's a recent campaign you are super proud of because you either came up with a big creative idea; worked with a minimal budget; or exceeded expectations?
Jessy:
Aqua Blu Mercedes Benz Fashion Week Australia – PR and Event role out.
For us this was huge because we had never worked with the designer before and the experience was amazing. We organised and assisted on everything from seating plan, model casting, hair + make up team brief, after party event and press. At the time it was only myself working on this full time and then I had part time assistance on the day but otherwise I did everything from start to finish as wanted to ensure it was handled correctly. We secured during the 4 weeks two TV pieces, three Newspaper articles and 18 pieces of online coverage. We were thrilled with the response and learning experience.

Gemma:
Toymate's recent store opening in Toowoomba was a huge success, we were featured in both local newspapers with over 4 articles. WIN news had the exclusive on Toymate now having the biggest toy store in Toowoomba and we worked with some great influencers based in the area who were able to promote the opening before, during and after with great imagery and content.
Q.
What are the greatest challenges the industry is currently facing?
Jessy:
I think it's important we are flexible and know the brands audience. Don't promise a client they can get coverage if you are not 100% it will work for that audience. It's upsetting and will leave the client thinking you have let them down. The media industry has changed but in fact there are more channels now than ever. Definitely knowing the channel that works for your client is key.

Gemma:
Greater agency competition. Clients are wanting to integrate all their comms functions and its not becoming uncommon for a PR agency to find itself competing against agencies that are specialised in advertising, content or social. PR agencies now have to learn do it all.
Ever-changing media channels and being able to define which channel works for your client. For some of my clients, we target collaborating with Mum's who have more of an audience on Facebook rather than Instagram for example.
Q.
What do you love about the industry and your business?
Jessy:
No two days are the same. You can have days that are non-stop meetings or events and other days you are chained to your computer pitching a pressing story.

Gemma:
Being able to have the flexibility to work my own hours, be a manager/role model to the girls I work with the fact that you never know what day you are going to wake up to in PR. Its always a great surprise.
Q.
What's your greatest career achievement to date?
Jessy:
There are too many! Starting Hive HQ! For Hive I think it has been maintaining our client base and growing within the 12-month period. Getting an office, hiring staff, doing MBFWA, gaining clients ongoing coverage. All are highs and huge achievements.

Gemma:
Starting my business last year, growing it to a position to where I have an office, hiring staff and getting amazing coverage and collaboration deals locked in for my clients.
Q.
And your worst disaster!
Jessy:
There are plenty but nothing that cannot be fixed! Emailing someone with the incorrect spelling was something I learned early on in my PR career. Always worthwhile double checking before sending.

Gemma:
I hate it when a client is thrilled after you lock in an exclusive with a publication and then the publication cancels last minute - I feel so disheartened for the client, and myself!
Q.
What's next for you & the business?
Jessy:
Continuing to grow the team, we never want to be too big but ensuring we can maintain our growth is key and having the right staff is important for that. Also to maintain client happiness.
For myself, launching the podcast series Rogue with Gemma. It is a fun project to help others know what happens in our industry, how to pitch, what not to pitch, understanding how journalists work.

Gemma:
Bringing on some more clients, building the team and hopefully my new podcast with Jessy, Rogue The Podcast, becoming a huge success!
Q.
If you weren't doing this, what would you be doing?
Jessy:
Dance Teacher! I had a dance + cheerleading studio I sold in 2017, some days I wonder if I should bring the pom poms back out.

Gemma:
News Presenter!