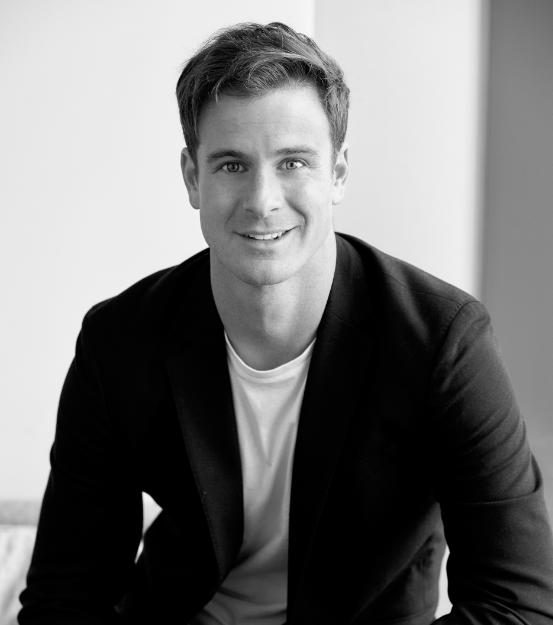 Q.
Give us a snapshot of your career to date and an overview of your current role?
I started by studying sports science and international studies, and found my way into health and fitness marketing and PR. With the rise of digital media, that role evolved into content production fairly organically; writing, photography and video. I also worked with two incredible business partners on an active swimwear brand, ALL I SEA, for the 2 years preceding my time at Men's Health.

From here I came on board with the Men's Health digital team in 2017 before taking up the editor's chair in late 2018. Today my role involves a lot of content management, people management, exploring innovation for the brand whilst always optimizing our core – the magazine and website.
Q.
What are you looking for from PRs – and what kind of pitch would get an immediate response?
PR is all about organic integration, otherwise it's an advertorial. The best pitches involve a genuine story or great talent/ambassadors attached to a brand. And pitches that are on brand for Men's Health, I want to feel like a PR has researched our brand and understands who we are. Not every brand is the right fit for Men's Health, and that's OK.
Q.
Do you prefer email or phone pitches, and what is the best time of day/day of the week to catch you?
Email! No question. I'm in meetings most of the day, where it's acceptable to check emails on my laptop. Never text. Ever. If you don't hear back after a couple of days, a gentle follow up is actually really welcome. Quite often incredible pitches have just been lost in a busy day, so I really appreciate the follow up. Please don't follow up an original pitch within the hour (yes, it happens).

Also please don't worry if you don't get a reply at all. Sometimes it's great to just know what brands you're working across. There will be a time in the future when they might work really well for a story, and we'll know who to contact.
Q.
During your career, what has your experience been like working with PRs?
Having a background in PR, I can appreciate how hard it is to get cut through, and I really empathise, especially when working with a brand that is a difficult organic fit. When I started at Men's Health I made a mental note that I would always reply to PRs no matter what, and tried to filter that through to the team. However, given the sheer volume of pitches we receive, I now know that when you don't hear back from media, it's not personal. It's actually impossible to respond to every single pitch, or I'd spend all day replying instead of producing a magazine.

The best PRs take time to form a relationship. There are certain PRs in the industry that I would do anything for, because they've taken the time to get to know me and the Men's Health brand. They know what works for us, and will come with a story ready for us to write.
Q.
Do you attend many media events and if so, what kind?
Yes, but usually only at night or early morning. Events are a great way of forming relationships with media and showcasing your clients.
Q.
What do you love about your job?
The thing I love the most is my team. You'll never find a greater bunch of people, there's no one more capable and more supportive. This includes our editorial crew, marketing, commercial, digital, PR, senior management… I genuinely can't wait to get to work each day to work alongside the extended Men's Health family.

I also get excited by the state of the media industry in general right now – it's such an exciting time to work in media, innovation is happening so rapidly and there really are no rules. For a creative like me, that's the dream. I get to tell stories that would never have been told 5 years ago, and we get to share them in ways that push creative boundaries. To be so supported in that vision by Pacific here in Australia and Hearst in the US… I'm a lucky Editor. I also love the variety - whether it's going to events, working with PRs, creating exciting content, commenting on Sunrise, or interviewing talent, I'm immensely grateful that I get to immerse myself in the world of health every single day.
Time! There's not enough.
Q.
Describe a typical day:
As cliché as it sounds, no two days are the same. If I'm starting the day in the office, I'll get in around 7am-7:30am and get back to emails from Men's Health HQ in New York, do some writing, and set out a plan for the day. Meetings usually kick off around 9, and these can be in the office or out on the road. These are with brands, talent, production meetings with the team, or internal management meetings. Occasionally we'll have interviews or photoshoots in studios or on location. More recently we've been incorporating podcast recording into our schedule as well as the occasional Tokyo 2020 planning meeting. When I can, I still love to write for the mag or website as well.
Q.
If you weren't doing what you do now… what would you be doing?
I was really getting into photography and writing per-Men's Health, and combining this with my passion for sport and fitness would be the only way I could see myself doing something different. But when you look at it like that, it seems I'm exactly where I should be.