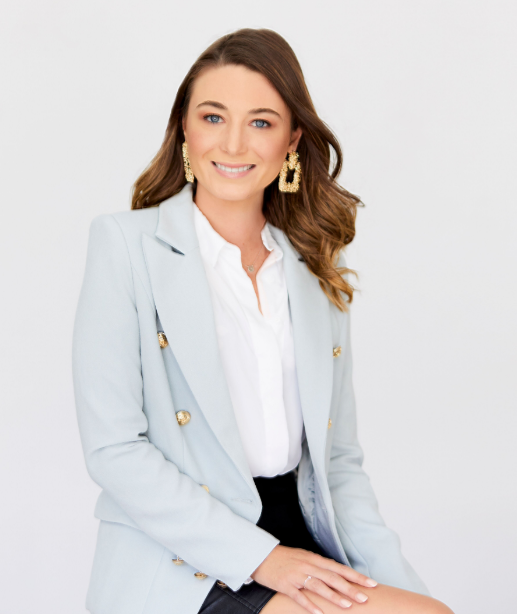 Q.
Describe your journey in a nutshell:
I started my PR journey when I moved to London in 2013. With no experience, I got my foot in the door working as a PA to three Directors in a luxury travel PR agency. Soon afterwards I landed my first PR role in another luxury travel agency, where I worked on clients such as Oetker Collection, Six Senses, Singita and Hotel Esencia. I returned to Melbourne in 2016 and joined Hatching Communications, where I've been able to continue my work with luxury hotels, whilst applying my skills to other industries such as wellness and FMCG. As Associate Director, I work closely with our team to strategise media relations and social media campaigns with a focus on luxury travel and property.
Q.
What do you think your business and your team excel at?
Here at Hatching we have an acute knowledge of premium industries – whether that's luxury hotels and resorts, best-in-market lifestyle brands, or globally renowned events. Across our team we have many years of experience with launch events, famil programs, sampling campaigns, social media campaigns, major consumer campaigns and activations and more.

Our relationships with consumer media, and our understanding of the media landscape is another major strength – we spend a lot of time nurturing these relationships and understanding the editors and freelancers we work with and their respective publications. We are passionate consumers of all forms of media, and this knowledge is reflected in our results.
Q.
What brands are you currently working with?
I am primarily focused on hotels and property, and my current clients include Anantara Resorts, Mandarin Oriental Hotel Group, Avani Hotels, Adelphi Hotel, The International and Ibis Melbourne Central and Novotel Melbourne Central. As an agency, we recently worked on a campaign for Australian Grand Prix, and have been working on the Melbourne International Comedy Festival and Comedy Roadshow for a second year. Other clients include Visit Ballarat, Montague Fresh and Springfree Trampolines.
Q.
What's a recent campaign you are super proud of because you either came up with a big creative idea; worked with a minimal budget; or exceeded expectations?
We recently worked on the launch of Anantara Quy Nhon Villas in Vietnam, a new luxury resort comprising just 26 pool villas. The campaign was largely made up of a teaser campaign, targeted pitching and hosting a few individual famils, along with one group famil – traditional PR at its best. To date we've secured coverage with a PR value of $1.2million, with five of eight feature reviews still to be published. It was a great example of how a targeted and personalised approach to pitching, paired with a beautiful product, can lead to great results.
Q.
What are the greatest challenges the industry is currently facing?
As we all know, Australia's media landscape has changed so much, even in the last year. It's been devastating to see so many publications close, and many of our wonderful media friends leaving their positions.
It's important that as an agency, we stay nimble and really test our creativity to achieve results for our clients, while educating them on the best strategy to achieve their goals and objectives. PR is no longer just about coverage in newspapers and magazines, and it's our job to ensure their key messages are delivered to their target audiences through as many relevant channels as possible.
Q.
What do you love about the industry and your business?
Working in an agency, no day is the same. I love the highs and lows and unpredictability of what we do, and the joy and sense of satisfaction a successful campaign launch or feature story can give you. Second to that, it's the people I love. I genuinely love working with Australian (and international) media and our clients, many of whom share my passion for hotels and tourism.
Q.
What do you tear your hair out about?!
Unrealistic expectations based in personal opinion that can't be changed no matter how much evidence you provide to the contrary can be frustrating, and is something we've all faced in PR. Over time though I've learned to accept you can't please everyone, and I'm lucky to have wonderful clients who appreciate our work and advice.
Q.
What's your greatest career achievement to date?
My promotion at Hatching to Associate Director was a major achievement for me, especially as it followed a series of dream client wins. I love our team and what we stand for as an organisation, and I felt proud to be able to help guide our next steps as an agency.
Q.
And your worst disaster!
Not a huge disaster, but I did once have a journalist attend a group gastronomic trip to Paris who let me know upon arriving at the three-Michelin starred French fine-dining restaurant that he didn't eat French food. It resulted in a fairly awkward experience, and I am much more careful when it comes to communicating dietary requirements now. The coverage was still great though!
Q.
If you weren't doing this, what would you be doing?
I love hotels and I'm quite organised, so I'm sure I'd be working as some sort of bespoke travel agent.