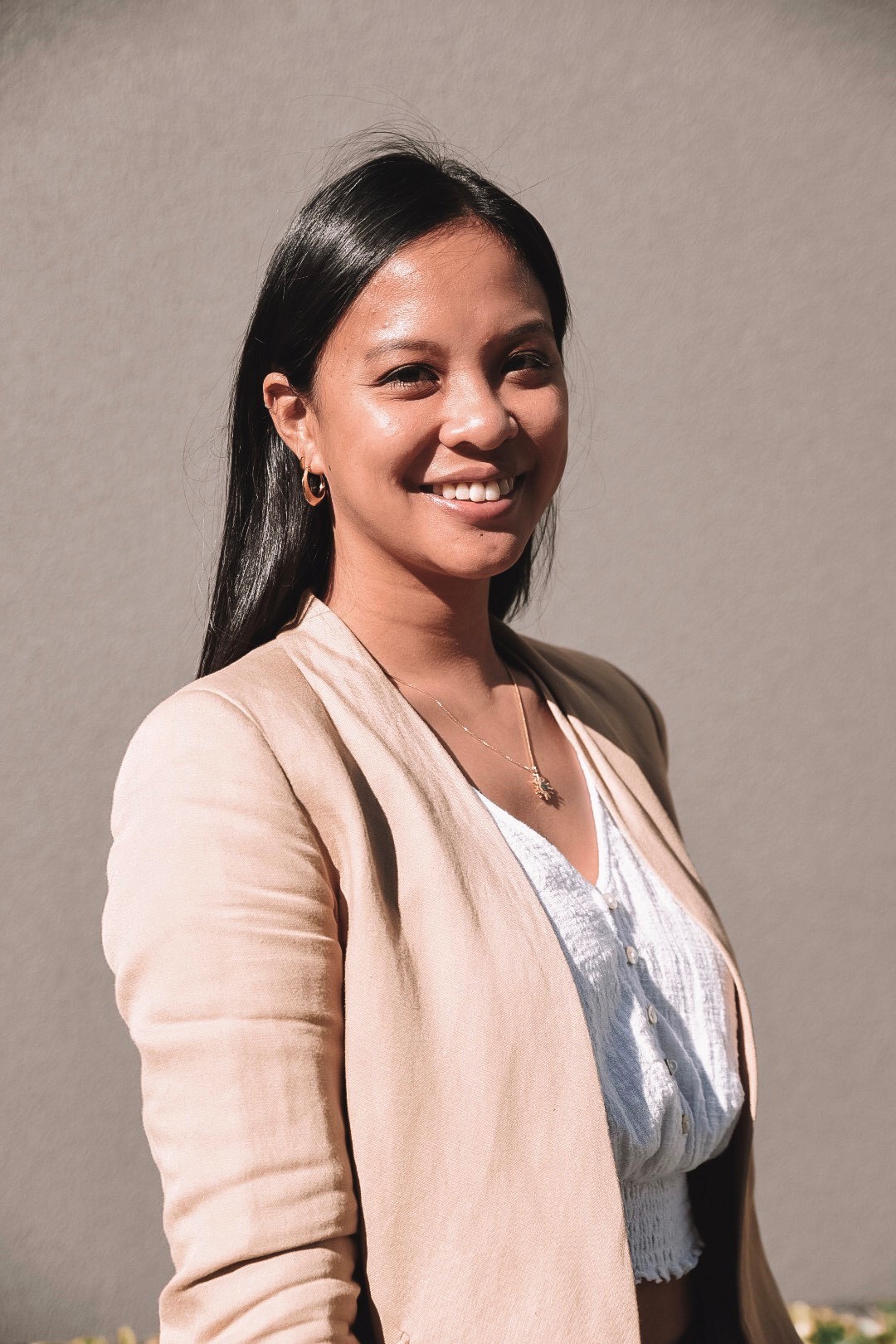 Q.
Describe your journey in a nutshell:
Ever since the age of 17 I knew I wanted to start my own business and be my own boss. After my uni degree, I knew I needed experience in the full-time workforce, so in 2013, I landed my first job at Pacific Magazines in advertising. It's funny to think that only 6 years ago, social media was barely a thing and print was still the leading force. But just 2 years into my full-time role, I found myself gravitating towards the new world of social media and knew I had to learn more. Before I left Pacific Magazines, brands had started investing money into social and influencers were being used to endorse products. This is where the idea of an influencer agency came to mind. I knew where my strengths were, and that was in the management of accounts, people and jobs, so thought this would be perfect! At the time, the Ministry of Talent was the only influencer management agency I had known, so I quickly jumped on the idea.

After 2 years at Pacific Magazines, I started a new role as Community Manager and Account Manager at Present Company, working on the Red Bull Australia and Destination NSW accounts. As I started my role there, I realised how much I loved working in the social and digital industry and on the side started to build The Talent Society.

In March of 2017, the TTS website went live and I had 5 influencers. Looking back though, the first TTS website including the logo was so horrendous, I'm so embarrassed that it ever even went live looking like it did! I also didn't properly plan the business, so felt myself going back and forth on what I wanted TTS to represent. But overtime, I grew with the business and it has now evolved to where it is now.
TTS actually started as an agency looking after influencers and creatives such as photographers, make up artists, videographers etc. My first failure came only a few months in, when 2 creatives (a photographer and makeup artist) decided they no longer wanted to be with the agency. I really took this to heart and ended up crying about it for days. This, although, came as a massive learning curve as after a few months, I found it really difficult to manage the creative side and ended up dropping this division, which just made the influencer side flourish. I learnt from there to tackle all my failures head on, move on and learn from them, rather than analysing them and taking them personally. I've really learnt how to manage my failures and use them to grow, which has helped me in the way I manage the business.

It hasn't been easy, building a new business from scratch with no one knowing who you are. Looking back then to now, we are so lucky with the amount of resources available to us to help us achieve almost anything we want to, but even 3-4 years ago, I went off on my own path, finding my own way and it was a massive learning experience. It took a good year for me to build it to up where it is now, but I've loved every minute of it and the journey has been amazing.
Q.
What do you think your business and your team excel at?
I run the day-to-day operations myself, client and brand liaising, influencer management and new business. But my partner who is also my Creative Director, Nathan, assists me a lot in strategy, business development, creative approach and is always the first person I go to for advice. He has been supporting me since day 1 of launch. Our different backgrounds make the working relationship really successful, while I'm the one who will always dive head first into something, Nathan is the one to analyse the situation and think analytically. We really meld and work well together in all aspects of the business.

The one thing I really pride myself on is speed and a tailored approach. I always try to respond within 24 hours whether that be a new brief, event attendance, showings, contracts, or finding solutions. I've often had brands call me needing influencers for a last minute collaboration with a few days turnaround, and I am really proud of my girls and myself to being able to be a reliable source.
Q.
What brands are you currently working with?
Currently we are working with PayPal, Bondi Boost, Status Anxiety, Anthongenol, Virgin Active, Pandora, WonderSmile, Dyson and Sunday Somewhere are a few to name.
Q.
What's a recent campaign you are super proud of because you either came up with a big creative idea; worked with a minimal budget; or exceeded expectations?
One of my favourite campaigns to date has been the Galentine's Day shoot for Jacob's Creek's Le Petit Rosé. Some of the girls attended the Le Petit pic event, and post event, the client was so impressed with the girls' content, she asked me for a last minute favour. The brief was to get the girls all together (x5 girls) for a shoot around Galentine's Day. We wrangled this up within 2 days, the girls got together, bought relevant props, took some amazing shots, posted on their pages and had this all done within 4 days. It may sound weird, but I love getting the last minute collaborations, the stress, the back and forth of organising it, because in the end I trust the girls entirely that they will provide what is needed. They always do and the feeling of delivering that relief off a client is all worth it.
Q.
What are the greatest challenges the industry is currently facing?
Working in social media is tough, but working in influencer marketing is just that little bit tougher I think. Social media is still a bit of a myth to many, and there's always something new to learn everyday so the industry is moving so quickly with so much to learn, all the time. There's so many questions, ifs and what ifs, that one of the most challenging things about working in social is proving the importance, the benefits and power of social. To add to that, there's influencer marketing, which always requires a little bit of an extra push to get over the line.

Because the world of Instagram influencers is so huge, it also means, it's extremely saturated. And with that, there are so many different ways of working that's not your traditional means of marketing. I think that one of the greatest challenges in influencer marketing is proving the value.

My business also primarily relies on the girls to provide the content in a timely manner and to follow a brief. Because I can't rely on the outcome myself, I must trust the girls 120%, and one of the biggest challenges for an industry where you do have to rely on other people to produce the right content, it can be quite difficult in building trust. This is one of the reasons why the girls I represent are really important to me and why there is a screening process when I choose who TTS represents.
Q.
What do you love about the industry and your business?
I've never wanted to work in any other industry other than media. I was in the industry when social was growing, I've watched it evolve and change so quickly and am still watching it change everyday. I love how social has provided so many opportunities for people, its a creative platform and outlet for people to share their thoughts, their inspiration and to find like-minded people.

What I love about TTS and what I really pride about my business is the influencers we represent and then the management along a project or campaign, providing end-to-end service. I want to be approachable and reliable when it comes to brands working with us and I believe so far I've been able to create that.
Q.
What's your greatest career achievement to date?
I went to update my website last year and thought I would add some testimonials in there from the brands I'd been working with. When I got these testimonials back, I was so overwhelmed. It really solidified what I was doing, how I was helping people and I think that in itself is such a great achievement for me. It still gives me such a massive sense of achievement when I receive these types of compliments. Just being recognised for the hard work I've put into this, is a massive achievement for me and my career moving forward in this industry.
Q.
What's next for you & the business?
I would love to continue to grow the TTS profile and I've been looking for male influencers actually, but they're tough to find!

I recently also launched a communications arm to TTS, The Talent Society Studio, with my partner and Creative Director. We do media strategy and consultation, social media management, digital advertising, content creation (creative direction, photography, animation, digital design and graphic design), branding and responsive web design — so go check it out on our website!
Q.
If you weren't doing this, what would you be doing?
Probably running another business! Since I was 17 my passion and goal in life has always been to run my own business. At the time, I didn't know what it would be yet, but I always knew I'd be my own boss and that if it was meant to be, the idea would come to me... And it did! And I couldn't be happier.