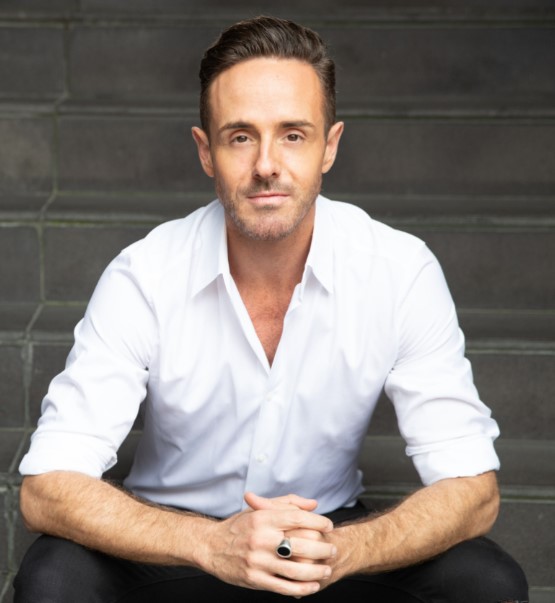 Q.
Describe your journey in a nutshell:
I began my career as a milliner making headwear, with my accessories label being stocked at Myer. I would help style my clients outfits from their hat, right down to their shoes. I started to prefer the styling (rather than just making hats), so styling took over.

Today I do everything from red carpet styling for celebrities, present style masterclasses live on stage, MC events, personal shopping, style hosts for TV shows, personal shopping & styling (for everyday Aussies at their local Westfield) and regular appearances talking about fashion on The Morning Show (Channel 7). A few months back I launched a group called F.A.M.I.L.Y, which stands for Fashion And Media Industry Love You. It's a chance for my industry peers and friends to give back to the community and donate to charities.
As a stylist, I love making all people look good and feel confident, no matter of your age, size, shape or shopping budget. I love to help everyone feel more empowered and confident. I fundamentally believe when you look good, you feel great and you will perform better. I especially love showing clients, it doesn't have to cost a lot to look good. I am not label driven, I am confidence driven. I will choose an unknown label over a fancy designer label, if it means a client will look and feel their best when they wear it.
Q.
What charities are you currently working with?
For our Inaugural F.A.M.I.L.Y Fundraiser, I chose to work with R U OK and McGrath Foundation. I think we all know someone who has been touched by mental health, suicide or breast cancer. Both these charities mean a lot to me, so all proceeds raised were donated to these two charities.
Q.
What's a recent campaign you are super proud of because you either came up with a big creative idea; worked with a minimal budget; or exceeded expectations?
As a stylist, I was super proud of my work at the TV Week Logies last year, I had 12 clients to get ready for the one red carpet. It took many weeks of planning, fittings, sourcing accessories etc, and thankfully it all worked to plan. With my recent F.A.M.I.L.Y Fundraiser Event, I was so happy to raise almost $47,000 for my first ever charity event.
Q.
What do you love about the industry and your business?
I love that my industry is quite fluid, you can grow and evolve to suit the nature of the evolving industry. It is vital to stay nimble and always be aware and open to new industry opportunities. I love being my own boss, I love that every day is different and I get to work with such a variety of different clients.
Q.
What do you tear your hair out about?!
Maybe not tear my hair out, but I am concerned about the effects of social media on mental health. We are constantly scrolling, looking at others, often comparing and feeling inadequate, not good enough, not pretty enough, not young enough etc. I have young nephews and nieces and I'm incredibly worried about that generation and what they have to endure. Social media certainly has its positives, but there are many negatives too. I am hoping this is something that my group F.A.M.I.L.Y can help address in the future.
Q.
What's your greatest career achievement to date?
My F.A.M.I.L.Y Fundraiser event would have to be up there. It was an incredible feeling to witness an idea, evolve through months of planning to become a successful event for almost 300 people raising awareness and funds for 2 charities that are close to my heart. My sister was diagnosed with breast cancer a year ago, so to have her at my event, all glammed up, with a beaming smile on her face as she joined me on stage, I will treasure that moment forever. I also have an all new respect and appreciation, for all the PR people out there who run events all time, I take my hat off to you - Bravo!
Q.
And your worst disaster?
I dabbled in making menswear a few years ago. I started making shirts and got caught up on making shirt styles that I liked and that I would wear. I lost perspective of who was really buying my label and ended up with a surplus of stock, but every cloud has a silver lining right? I did spot a couple of homeless men in a park near St Vinnies Hospital, all three were wearing my shirts, so I'm glad they eventually found a good home ;)
Q.
What's next for you & the business?
I would love to dabble in fashion design again, through my styling work over the past 10+ years I identified some gaps in the market, items that I struggle to find with my clients. So i see that being a new business opportunity in the future and I hope my F.A.M.I.L.Y group will grow and continue to host events that raise money and awareness for charities and causes that I am passionate about.
Q.
If you weren't doing this, what would you be doing?
Working for Donatella Versace in any capacity at all, her PA, her coffee runner, anything LOL. I love all things Versace, so working close to her and her team would be a dream.