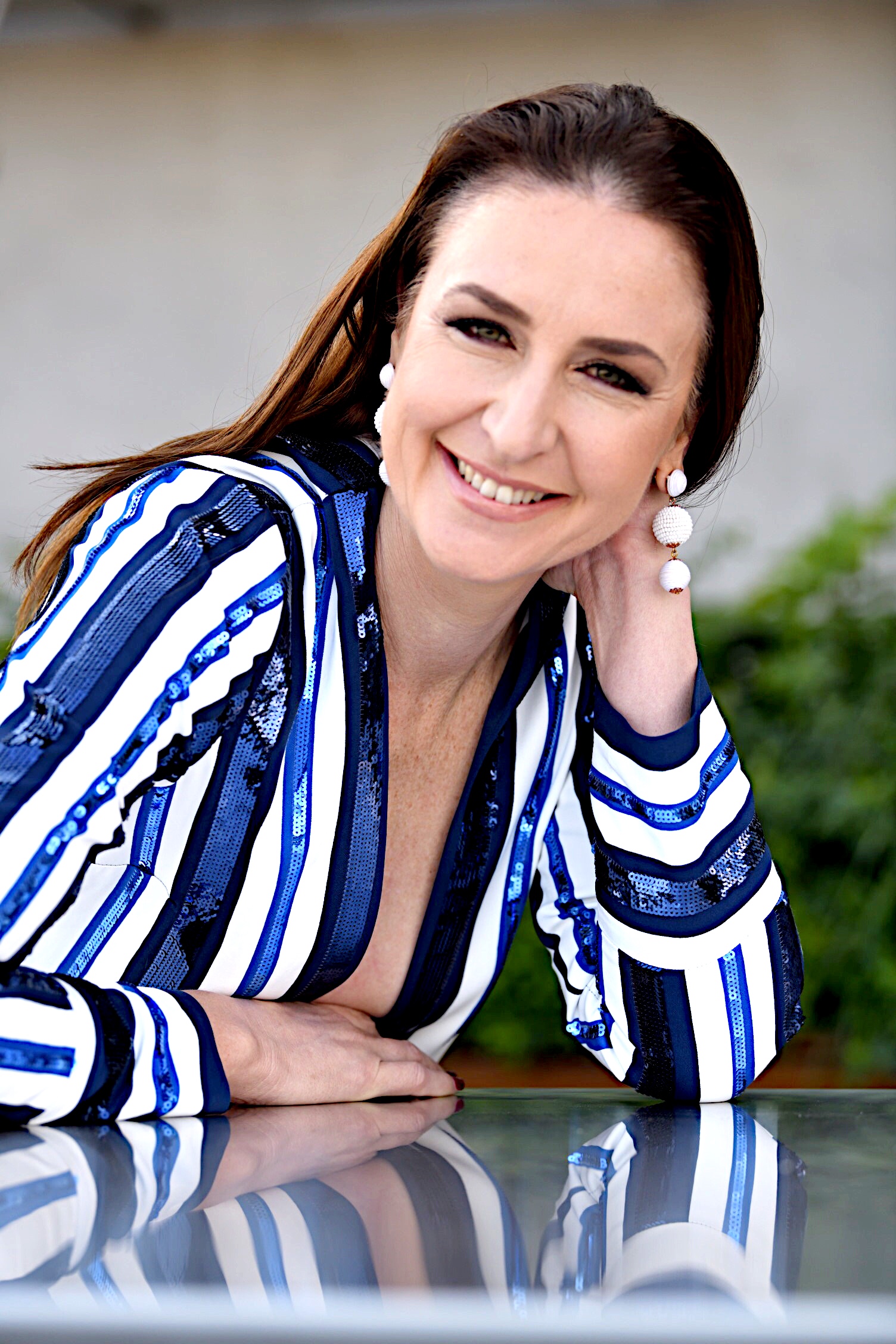 Q.
Give us a snapshot of your career to date and an overview of your current role:
I sparked my thriving property career at the young age of 19, studying a Property Management Traineeship at REIQ. After completion of the course, I opened my very first real estate agency in St Lucia, Brisbane. In the following years, my success grew, allowing me to open two more offices across South-East Queensland. At the age of 26, I was owner and operator of three real estate agencies when I decided to place them on the market to concentrate on property development. Following the success of many projects, I reached multi-millionaire status at the age of 30. After a health scare, I decided to make a career change that Iwas truly passionate about.

Following my passion for entertainment and style, I launched iStyle TV in 2014, allowing me to create the content when and where I wanted. Just two years later The Wine O'clock Show was launched and has since become one of Australia's fastest growing online channels, averaging 130,000 viewers each week. I am also a mother of two, Editor of Profile Magazine, a beauty and fashion columnist and the owner of a multi-million-dollar property portfolio. My brand new TV series, Beyond Beautiful, kicked off on the 16th of May with Channel 9's 9Honey picking up the show and running it on their platform.
Q.
What are you looking for from PRs– and what kind of pitch would get an immediate response?
Someone that will help me grow along the path I seek. Someone that knows my vision and purpose and who will push boundaries, have positive mind-set and who doesn't put up roadblocks or hurdles. I don't respond to people saying they can't, we need to figure out the can do.
Q.
Do you prefer email or phone pitches, and what is the best time of day/day of the week to catch you?
depends on the situation, if it is of significant importance than a phone call is always the go. I like to call then follow up with an email. Best days and times are Mon – Friday 9am til 6pm. Again though we live in a world of instant contact, so within reason I take calls also outside these hours and days.
Q.
During your career, what has your experience been like working with PRs?
I haven't had a lot of experience with PR's. I have done a lot on my own. I would love a good PR company.
Q.
Do you attend many media events and if so, what kind?
I try to attend as many as I can or that I get invited to. I love movie premier events, fashion events, or hotel launches - anything really that catches my eye.
Q.
What do you love about your job?
When it comes to the TV Hosting, I LOVE it. It is what I am meant to do. I love talking to people and capturing their true persona. I love presenting and TV hosting. My ultimate goal is to be on one of the networks like Studio 10 as a regular guest panellist or 9honey's TV panellist.
In regards to Profile Magazine, I love to write about fashion, beauty, travel and style.
I don't think there are any downsides to what I do. I love every aspect of my roles as an Editor for Profile Magazine and my TV hosting roles. I just need more time in the day!
Q.
Describe a typical day:
Up at 5am, check and respond to emails and plan out my day or week ahead. When in Sydney, I film my TV Show from 9am til about 5pm. When on the Sunshine Coast, I am working on content for the TV Show and Profile Magazine, I put together the show, titles, socials and all the creative content. I am also reaching out to talent to have on Beyond Beautiful. I also still own a Real Estate agency which I manage, so in between all the above I make sure that my agency is running smoothly and my 20 staff are all under control.
Q.
If you weren't doing what you do now… what would you be doing?
Traveling full time and exploring this great planet earth.