Katarina Kroslakova - Media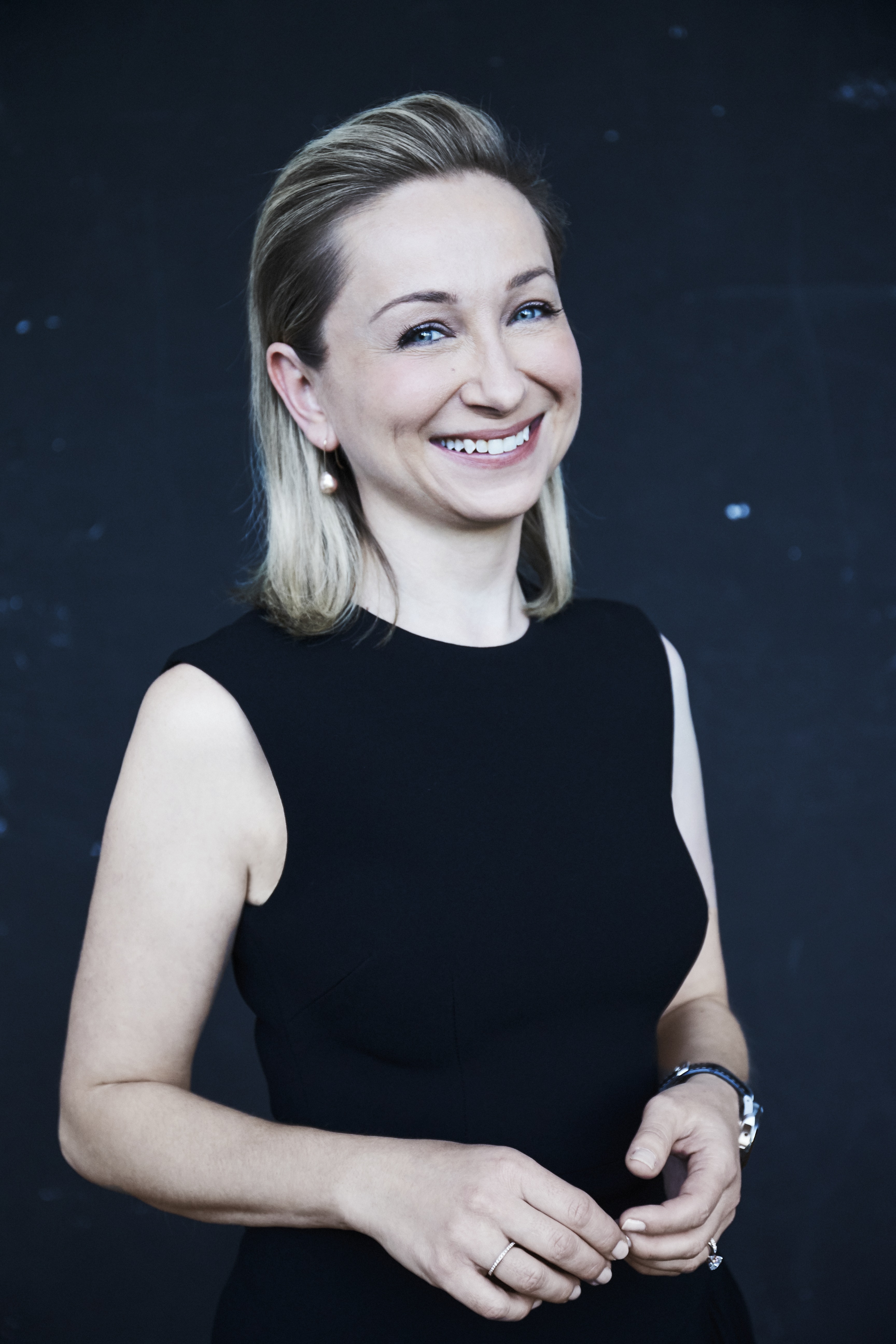 Q.
Give us a snapshot of your career to date and an overview of your current role?
I fell in love with journalism when I was doing accidental work experience at the BBC in London, oh dear god, TWENTY years ago. Since then I've worked for the ABC, for Alan Jones on 2GB, I've edited magazines, produced radio shows, presented, interviewed and trained. Until recently I spent nine years working at the Australian Financial Review, looking after their luxury & lifestyle portfolios. I left that role as I've always wanted to run my own business - and I was getting approached for a lot of consulting work, so I knew the time was right. I started my content and custom publishing company Primary Ideas a few months back and it's been nothing short of glorious. Everyone wants magazines, everyone wants good content, everyone wants media training. We've just launched a new 160-page luxury magazine with John Winning, called Winning, looking at what true, modern luxury means in today's world.
Q.
What are you looking for from PRs – and what kind of pitch would get an immediate response?
I basically specialise in luxury lifestyle editorial, with a business twist, so everything I do is in that sphere. Obviously, I'd prefer a pitch that's been tailored to me and the publications I work for. I am far less hung up on exclusivity than the mainstream newspapers are – I think those conversations are more to please the Editor-In-Chief's ego at news conference, rather than satisfy the needs of the reader. Finding a fresh angle and a good story – that's my job. I love interviews with CEOs and successful entrepreneurs and business owners, I also love a good news story. I don't like clickbait and "how to" stories.
Q.
Do you prefer email or phone pitches, and what is the best time of day/day of the week to catch you?
Email is best. Anytime of the day or night, 24/7, is fine to pitch, don't ever feel afraid to email at odd hours.
Q.
During your career, what has your experience been like working with PRs?
Fantastic. I love working with the PR world. It really annoys me when other editors treat PRs poorly, because when done well, it can be a mutually beneficial relationship. It's essential to leave the media release bubble behind and unearth fresh, new stories and personalities independently, but it's also really comforting to know when there's a crisis and you need help, there are those key PR people you can call on to sort you out with an emergency famil or an interview.

Many PRs have become true personal friends, we've been to each other's weddings and baby showers and I'm blessed to have them in my private circle.
Q.
Do you attend many media events and if so, what kind?
At the moment it's tricky, I have a one-year-old and a two-year-old, a rapidly expanding business, and I commute from Sydney to Canberra, so life is absolutely nuts at the best of times. I prefer a good thorough phone catch up or a coffee planning session. I can only attend a couple of things a week, ranging from car launches to gallery opening nights.
Q.
What do you love about your job?
Absolutely everything. I love making my clients fall in love with magazines, essentially. I love growing my business, I love giving good freelancers lots of work, I love sharing people's stories.
My brain never switches off. There is no down time. When we were sending the first issue of Winning magazine to press last month, it'd take a whisky to get to sleep in those final two weeks of production. My brain just wouldn't stop. I need to get a meditation app, obviously, if anyone can recommend one.
Q.
Describe a typical day:
Emails, client conference calls, interviews, writing up stories, commissioning freelancers, emails, agenda for training day, editing, paying invoices, budgeting, syndication, emails, more client calls, shoot briefing, preparing notes for more training days, proposals and quotes for new clients, media interviews, database maintenance, production schedules, flatplanning, booking flights, book editing, emails.
Q.
If you weren't doing what you do now… what would you be doing?
I'd probably be an appalling concert pianist or an appalling waitress.