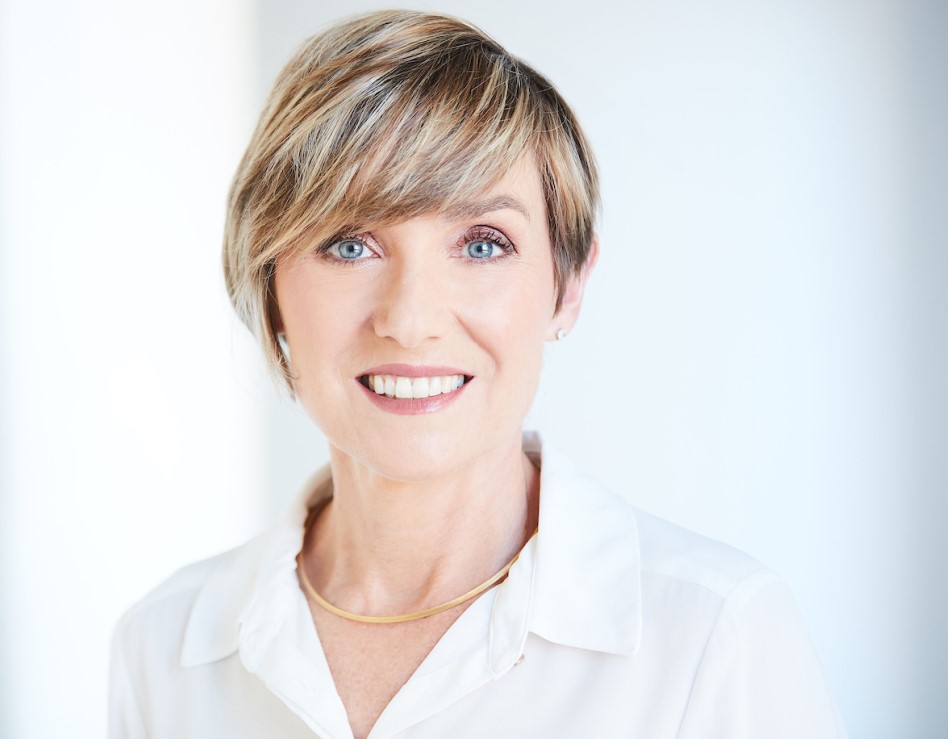 Q.
Describe your journey in a nutshell:
I started my career as a journalist. I studied Communications at CSU in Bathurst, and after graduating, landed my first paid gig as an editorial assistant at Dolly magazine. I thought I'd died and gone to career heaven – it was so exciting for someone fresh out of uni. The transition to PR came by accident, when I helped a production company on several in-house comms projects. It was like a magical door had opened – here was a job that allowed me not only to write, but also work with broadcast media, and in event management. I was hooked!

Shortly afterwards I moved to the UK, and worked for a boutique PR agency in London, who ended up sponsoring me to stay in the country when my visa expired. I came back to Sydney and got a job at PPR Sydney, working my way up from Senior Consultant to Group Director in a few years. This was around the Sydney 2000 Olympic Games – which was a very exciting time to be in the Australian PR industry. In this role, I managed the award-winning accounts for Nike, Emirates Airline, 3M Australia and many other large corporates. It was fun – but real work hard, play hard stuff.

Following PPR, I started my Masters at UTS. Eventually (in between having kids and moving overseas for my husband's work) I ended up back at UTS, but this time teaching in the School of Public Communications. Then in 2010, one of my students said to me – 'why are you teaching? Why aren't you running your own agency?'. I wasn't 100% confident I could do it, but I thought, why not?

So I started Blue Planet PR in the front room of my house. My daughters were very little, and I was still teaching. And it grew faster than I expected – all of a sudden I had several international clients and I was BUSY. Scary and often stressful – but also exhilarating.

Blue Planet PR has now been in business for nine years. It hasn't been all sunshine and unicorns (TBH some days running your own business really sucks) but we have a fantastic team, an extensive international network, and have worked on some impactful, award-winning projects. It's been an incredible journey and looking back on it all, I'm so proud of what has been achieved. Thank goodness I decided to give it a go.
Q.
What do you think your business and your team excel at (areas of expertise)?
One area I have really focused on over the past two years is Chinese language marketing communications. We have always worked with Asian ethnic media for projects and events here in Australia, but I've made it a priority to have a multi-lingual team (Mandarin and Cantonese) who can help clients get their heads around WeChat and the broader Chinese digital landscape. This is a huge growth area, and there's real potential out there for Australian companies who get it right. Through our international partners, we are able to execute highly effective campaigns on the ground in China and beyond. I do quite a lot of public speaking on the topic of the Chinese digital landscape – it's fascinating.

Closer to home, our bread and butter is still full-service PR, events, media relations, digital and social media management, strategic planning, and issues management. It sounds cliched, but we really think outside the square for clients. We're always asking ourselves what else can we deliver beyond the obvious KPIs: where can we bring an additional opportunity or idea to the table, who can we introduce our client/s to that can help them. It's important to feel passionate about your client's business – and use this passion to seek out new opportunities.

Over the years, BPPR has worked across many different industries: lifestyle, fashion, tech, education, not-for-profit, tourism, healthcare, and entertainment. I've purposely not pigeonholed the business, as I believe learnings you can take from one sector can benefit what you do for a client in another sector…and it creates a wider pool of potential business growth.
Q.
What brands are you currently working with?
Our current client portfolio includes TEG Live (PUFFS the Play and recently, Exhibitionism: The Rolling Stones Exhibit), Stamford Hotels and Resorts Sydney, World Bicycle Relief, IMB Bank, and several other projects.
Q.
What's a recent campaign you are super proud of because you either came up with a big creative idea; worked with a minimal budget; or exceeded expectations?
I'm really proud of what we achieved for the recent Rolling Stones Exhibit in Sydney. What an incredibly fun gig – we really knocked the ball out of the park in terms of results and media, influencer, and audience engagement. I'm also very proud of what we've done for World Bicycle Relief. It's a global not-for-profit that is relatively new to Australia, but within 12 months we've been able to achieve really significant cut-through which has driven donations, opened doors, and built an important momentum for an incredibly worthwhile charity.
Q.
What are the greatest challenges the industry is currently facing?
I believe there are three key challenges facing our industry. First of all, the constant evolution of the digital space, and managing client expectations in terms of ROI (especially when it comes to working with influencers); secondly, there is still a heavy reliance on AVEs to measure success. Despite all good intentions around the Barcelona Principles, as an industry we need to help clients understand what a truly effective, integrated PR program looks like. Thirdly – the PR industry could do a better job PR'ing itself! Outsiders often think it's all froth and bubble and BS…I'm often asked, 'what is PR exactly?' or 'are you a spin doctor?' or 'PR – that's just another word for advertising, isn't it?' and recently, someone asked if I had to tell lies for a living!
Q.
What do you love about the industry and your business?
I love the people I have met, the projects I've worked on, and the places this job has taken me. I have made so many life-long friends through my career in PR. I love that every day is different, and you never know where an opening (or closing) door can take you. My life is definitely richer for working in this industry and running BPPR. I also love making a valuable contribution to client's business – and seeing the tangible results of our hard work. There's a real buzz in that.
Q.
What do you tear your hair out about?!
I used to tear my hair out over a lot of things: unrealistic client expectations, work flow and staff management, bad grammar, rudeness (clients, journalists), paying the bills, being a good mum, you name it. But after some recent soul searching, I'm a bit more zen…after all it's PR, not ER! I have my health, my family, my gorgeous little puppy (@Miffy_Cavoodle on Insta) and a great business. I work hard, life is good, and I can't complain.
Q.
What's your greatest career achievement to date?
It's always lovely to win awards (over the years I've won four PRIA and two international PR gongs) but honestly, I think my greatest achievement is creating a business that can work around my family and my life; and can also be flexible for the other BPPR team members. In 2019 there's no excuse for a non-flexible workplace, but I'm always surprised by the number of companies out there who get freaked out over the concept of employees working from home, or timing their day around school drop-off and pick up. My view is – as long as the work gets done, gets done well, and deadlines are met – why does it matter where people work?
Q.
And your worst disaster!
Hmmm. Interesting question. I'm glad to say there's really been nothing catastrophic that I can remember, and I always feel that a 'disaster' (as such) is relative, and something you ultimately learn from. I've had some awful experiences, that's for sure – like the time the global Comms Director of an extremely important new client threatened to fire me (and the agency) unless I passed on confidential information about individuals within the Australian arm of the business (I didn't, I wasn't fired, and the agency ended up winning awards for their work on this client); and the time an actor from a very popular HBO series went apoplectic at me because he didn't feel a radio interview went well (I later found out he had anger management issues – but it wasn't fun being on the receiving end). To me, at the time, those experiences were disastrous. But – I ultimately learnt from them – and they helped me bring in a 'nothing unethical, and no dickheads' policy at Blue Planet PR.
Q.
What's next for you & the business?
Well, we've just moved to new offices which I'm very excited about. And we have several new projects in the pipeline which look awesome and are keeping things fresh and fun. I'm always looking to do more public speaking, teaching, mentoring; and of course the Chinese language / WeChat marcomms work is always evolving, and always interesting. We're really busy and that's a good thing.
Q.
If you weren't doing this, what would you be doing?
If I couldn't be an heiress, jetting around the world handing out philanthropic grants to international charities (in between shopping sprees, French champagne tastings, luxury travel jaunts, and personal mentoring sessions with Justin Trudeau); I would be back at university teaching PR. Or walking along a beautiful, deserted beach with my family and Miffy.