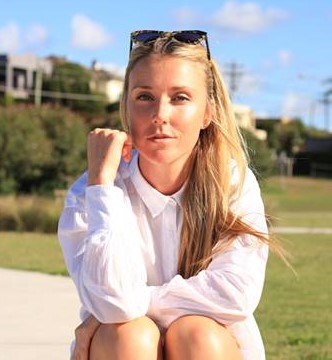 Q.
Describe your journey in a nutshell:
I am a Senior Producer, Director and Film-Maker with global experience spanning multiple platforms including live broadcast, documentary, branded content and traditional television. My professional journey began 15 years ago at Network TEN Melbourne, working across 9am with David and Kim and The Circle. I'm Incredibly grateful for that experience. The people and mentors I met pushed me in the right direction, allowing me to pursue bigger projects and wonderful dreams.

I am passionate about creating world-class content. This has helped me work with major brands including Discovery, MTV, Endemol Shine Australia, IMG, Amex and Red Bull. Both as an independent contractor and as an Executive Producer. I'm extremely fortunate to be working at Verizon Media, pioneering the 'long form episodic series' format within our digital landscape. It's an exciting time for myself and the whole team!
Q.
What do you think Verizon and your team excel at?
Our specialty would have to be conceptualising ideas and bringing them to life. We have a seriously talented production team so whatever the concept, I'm confident it's going to be superbly executed. Everything from look and feel, talent, casting, delivery, and distribution strategy is world class. Everyone has an important role in all this and our synergy is an important part of our success.
Q.
What are the greatest challenges the industry is currently facing?
It's always tricky to build brand awareness and a new audience in such a flooded market. However, with access to an amazing in-house studio and team, as well as distribution platforms, within our house of brands, we're in a strong position place to overcome these challenges.
Q.
What do you love about the industry?
I love being creative and all that it brings with it. The people, the community, inspiration, learning and growth. And the feeling of completing a project that you've poured your heart and soul into then seeing it not only go live, but everyone enjoying what you and the team have created.
Q.
What do you tear your hair out about?!
Not much to be honest, number one quality of being a producer - keeping your cool. Maybe when you've scheduled a full week of filming outdoors and Mother Nature decides to really mess with you and rain 24/7... You just have to roll with the punches. Sometimes you get the best result from your biggest disasters!
Q.
What's your greatest career achievement to date?
I find this question really hard to answer as I have been extremely lucky to work on some incredible productions (big and small). However, I would have to say my biggest achievement to date is looking back on my folio and being so happy with where I have landed. It can take a long time to know where you fit in the industry and with the help of some beautiful mentors and true grit, I feel pretty stoked I am working at such an incredible organisation where my creativity is not only supported but encouraged.
Q.
And your worst disaster!
I have worked on some questionable reality television programming in my career, however I make sure I always take with me some key learnings for growth and isolate people that I can connect with for future professional opportunities. It's a collaborative industry after all.
Q.
What's next for you & your team?
Launching 'Build Series' locally (currently airing in NYC and London). We commenced filming last week with talented actress, Emily Browning from American Gods, and are aiming to commence distribution of the series in the coming weeks.

We are also working on several other content series that are currently in development, and exploring our podcast offerings.
Q.
If you weren't doing this, what would you be doing?
I'd be a philanthropist, and a global citizen working with environmental and animal organisations around the world. Preferably with home base being a tropical island!