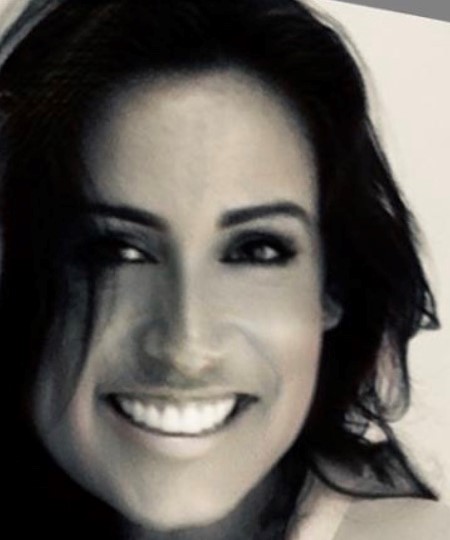 Q.
Describe your journey in a nutshell:
My career started in the fashion and luxury brand space in London, focused on driving creative communications strategies for notorious brands under parent companies such as Kering and Richemont.

Since then I have worked on growing and structuring businesses across multiple markets, predominantly in the luxury sector. I was introduced to Born Bred Talent earlier this year and very much admired the journey that the agency have come on within a short period of time. We now have a team of 11 across Sydney and Brisbane, with New Zealand offices opening in April 2019 so we are rapidly expanding, and have now become a full-service integrated agency. My role as Marketing & Communications Director is multi-faceted as we are a small business, but in essence I am responsible for ensuring the consistence of all of our channels, monitoring market changes and adjusting strategies accordingly to remain competitive.
Q.
What do you think your business and your team excel at?
Initially Born Bred Talent were set up as an influencer marketing agency, yet organically we have evolved to house expertise across PR, social, digital and creative with a full suite of services to deliver to our clients.
In recent years as we all know, the marketing landscape has significantly changed, with 67% of marketers currently promoting content with the assistance of influencers. Born Bred Talent were pioneers in this sector, and now have the breadth of knowledge to deliver integrated campaigns for clients which incorporates creative thinking, not the antiquated approach to influencer marketing that once was.
Q.
What talent/brands are you currently working with?
We are lucky to have a diverse portfolio of clients that we work with and varying briefs. We have a global partnership with Warner Music and this presents an interesting model for content creation with the utilisation of influencers and creative components. We recently engineered a multi-channel campaign to promote that way too catchy song; Sweet But Psycho by Ava Max which involved some very intricately designed donuts so that was a lot of fun…Superdry is another brand we are excited to be working with to launch in New Zealand this April in tandem with our own Auckland opening.

Our talent roster covers a range of influencers across multiple verticals including fashion, beauty, sport, travel, lifestyle etc. A few influencers we are working with on well-known campaigns are Jacko Brazier, Mel Watts and Lady Lolas.

We work with each influencer individually to ensure that the process of integration into a campaign is less transactional and ensures an authentic relationship with the combined audience. It definitely gives us an edge to have a variation of talent as we can fulfil wider briefs for clients.
Q.
What's a recent campaign you are super proud of because you either came up with a big creative idea; worked with a minimal budget; or exceeded expectations?
We have just been appointed as the exclusive Communications Agency for CanTeen so collectively, we are most excited to work on CanTeen Australia as the charity is very dear to all of our hearts, and presents an opportunity to utilise influencer marketing strategies amongst traditional PR for a more than worthwhile cause. The creative ideas we are rolling out with the not-for-profit are set to be a game-changer in the industry and move the needle greatly over the next three years. Watch this space...
Q.
What are the greatest challenges the industry is currently facing?
I guess the unknown! There are obvious political and economic impacts on all industries and ours is no different. I am always hearing theories on how the influencer landscape will change over the next few years. The common question is "when will the bubble burst?". It's true that the market is becoming saturated and there are now millions of 'influencers' and multiple platforms connecting them to brands all over the world which shrinks our portion of the pie. That said, if we look back over the last 10 years, the trends demonstrate consumers want everything quicker, easier and validated by an authentic source. If we address the latter, we really need to ensure our business model is adapting to the demand.
Q.
What do you love about the industry and your business?
It is ever evolving which keeps us on our toes! We are at the forefront of the 'influencer movement' so it is fascinating for me personally to see how PR and Marketing methodologies have changed shape over time.
We also have wonderful relationships with other agencies and although you could see us as competitors, there is a real sense of sharing for the greater good and this is something you don't see very often.
Q.
What's next for you & the business?
We are working hard to keep ahead of the curve and as mentioned we are expanding to New Zealand in April so this will be an important milestone for us. The brand is also going through a refresh and change in strategic focus so definitely exciting times ahead over the next 6 months.
Q.
If you weren't doing this, what would you be doing?
Well there is a question indeed…I would most likely be trying my hand at travel journalism. Since I abandoned ship in London to travel the world, it has been an ultimate passion of mine to continue seeing the sights and ticking off the bucket list. Besides, any excuse to be sunbaked for more than half the year definitely appeals to me!