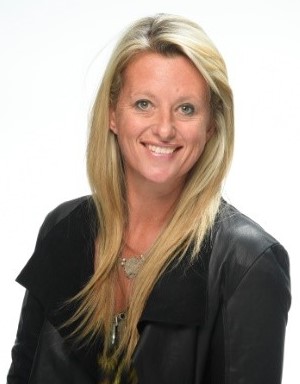 Q.
Describe your journey in a nutshell (where you started, when you started, how many staff, and your role)
I passionately wanted to be a journalist from as early as I can remember, but even before finishing school was already impatient about the regional apprenticeship reality to gain experience. And despite loving the creativity of writing & storytelling, I've always been analytical and like to solve problems in the bigger picture. So business and marketing was pretty cool common ground. When I read 'public relations' as a work experience option, even looking it up didn't help the intrigue as no one really knew what it was. After a journalist friend explained it to me, I couldn't believe his description was actually a real job. With a real degree needed, with places so limited you needed Law equivalent to get in. Off I went.

So I swapped my early Channel 9 and The Courier Mail experience for uni & in-house marketing graduate roles in hospitality & tourism. Loved it, couldn't get enough. But I was in Brisbane, before it even became BrisVegas. Enough said. So moving to Sydney for newer agency life, without a contact or idea in the world, seemed a great idea. Four years at Australia's leading consumer agency at the time working on some of the biggest & best brands in the world, then made moving to London and New York for five years a no brainer. It was global & epic & exciting & invaluable. On returning to Sydney once again without thinking properly, of course we set up our own agency Bang which I ran for ten years before moving it into an advertising agency group. After a few years working across Asia, Liquid Ideas lured me back to take over from Stu Gregor who - even more cleverly – had started Australia's very fine & favourite gin brand, Four Pillars.
Q.
What do you think your business and your team excel at (areas of expertise)?
Liquid Ideas was born in hospitality, and the original vision and values still underpin all that we do today. And the way we do it, and the why we do it. Born in, but far beyond only the hospitality industry. We're experts in living and understanding the core, fun things people love to do which connects them to people and cultural moments they have fun with – eat, drink, experience, watch, explore.
Yes we creatively solve problems through story-driven communications, backed by insights and trends and all the essential good stuff. Strategy, creative, execution, delivery – tick. But we're really good at connecting clients, brands, messages with the cultural touchpoints that matter to their customers, communities, stakeholders. We know it, we love it and nineteen years of long-standing client relationships proves we're pretty good at it.
Q.
What brands are you currently working with?
Singapore Airlines, Kenwood, De'Longhi, Four Pillars, Unilever, Jim Beam, Canadian Club, Shaw & Smith and Voyager Estate wines, Universal Sony, Unilever, Luna Park, Fever Tree, OzHarvest, RUOK?, Harris Farms, Cobram Estate & more fantastic brands.
Q.
What are the greatest challenges the industry is currently facing?
Where to start or finish on this one? The merging & constantly changing communications landscape; the blended definitions of expertise and capability; dominance of the big three digital media giants; so-called 'influencer' marketing; lack of clever creativity; lack of creativity; attracting great people; brand vs sales, especially within the current economic landscape; transactional agency relationships; more KPIs for less budget or resource. I can go on.

The challenges are everywhere, but on a good day they keep things interesting.
Q.
What do you love about the industry and your business?
Personally and professionally for me, it's about awesome people. Working with, learning from, leading, nurturing, empowering, celebrating and laughing with really interesting, smart people you actually like to spend your time with. And learn with, learn from.

doing great, creative, interesting work. But to keep loving what you do and having fun along the way, it's about the people on the journey. Without that, it's just a job.
Along with Awesome, Fun is one of our values at Liquid, how can it not be? But I can't believe the amount of people who comment how rarely fun is valued, let alone formalised. Agency life can be hard and thankless at times, so without fun you may as well work for the other uncaring corporate institutions where you don't matter. No thanks, we enjoy the journey daily!
Q.
What do you tear your hair out about?!
Clients who don't value their agency's contribution, counsel, time or culture. Whether demonstrated by executives or even junior brand managers, valued agency relationships are a true partnership and the value returned to both partners is far beyond only ROI on any page. The grass is greener where you water it. Good relationships go both ways.
And finding great people (team).

These two things are supremely related. Very deliberately, we attract a high calibre of both.
Q.
What's your greatest career achievement to date?
I've worked really hard to enjoy a lot, so they're so varied. In-house Global Comms Director managing 15 countries. Starting an agency from scratch, with some of Australia's best & biggest brands as long-term clients. Amazing campaigns, results, events etc. Sydney's Olympics to launching the iPhone in Oz to being in Sex and the City (yes for work). Selling my agency to a formidable international advertising network.
But mostly it's about people & relationships. Awesome clients retained for ten years+. Talented team retained for eight years plus. Awesome clients & teams who become close friends.
Q.
And your worst disaster!
Also too many to choose from, though a few lowlights include understandable abuse from editors or TV producers for celebrities having a tantrum and not appearing at press conferences, on live TV or cover shoots. Honestly, my teams know in detail my many many examples of learning, or inheriting uncontrollable things, the hard way.
Q.
What's next for you & the business?
Braver work for clients. Always better work with clients. Helping to solve more business problems, beyond only brand or campaign briefs. We've an awesome team, so continuing to stretch them & grow our capability through them is the best part of the journey.
Q.
If you weren't doing this, what would you be doing?
Semi-retired on a beach in Bali in winter, Byron in summer and Bondi in between.
Oh wait, maybe that's in a few more years…
Q.
Your Socials: (Email/Instagram)