Lucy Polkinghorne - Media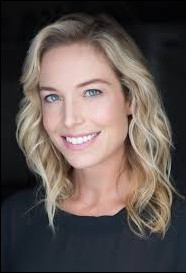 Q.
Give us a snapshot of your career to date and an overview of your current role?
My career to date in a nutshell; I've been in the media Industry for over a decade, majority of which has been in television as a reporter, presenter and producer, having worked for Channel Seven, Fox Sports News, Sky News, Sky News Weather, Prime Seven News and Big Pond Movies.
I also started emceeing the AFL Sydney Swans match days four years ago and continue to MC for the Swans and various other sporting events on weekends.

I made the move into radio at the beginning of 2018 taking on a Senior Producer role for Nova's Fitzy and Wippa breakfast show, and I love it! My primary responsibilities are looking after show content and stitch-ups, but it's very much a team effort, everyone chips in, it's fast-paced, energetic and no two days are the same!
Q.
What are you looking for from PRs – and what kind of pitch would get an immediate response?
Show relevance is key, does the pitch fit the Fitzy and Wippa brand? More than half the pitches we receive are for products or interviews which won't work for our show or audience. If you can't always listen to the program, our Instagram and Facebook pages are a good way to familiarise with the types of interviews and style of content that works for us- which helps before sending a pitch!
Custom-made pitches are also highly-regarded such as offering talent for our regular segments like 'Rap up of the Week' or 'Celebrity Screeners'.
Fitzy and Wippa love to have a laugh, so clever stitch-up and prank ideas are also very welcome.
Last year we worked with Madame Tussauds to do an elaborate stich-up on our Executive Producer Tom, you can see how it played out
here
. We also teamed up with Universal for the release of the movie Halloween to play a prank on Fitzy, check it out
here
. It's ideas like these that can make for brilliant and engaging on-air and social content.
With regards to product pitches, deliveries are always welcome (especially food!), but on-air mentions and social posts are organic not necessarily guaranteed.
Q.
Do you prefer email or phone pitches, and what is the best time of day/day of the week to catch you?
Email pitches preferably, it's quicker and easier to refer and respond via email, plus there's nothing worse than playing phone tag! Any day is fine to pitch… but avoid Friday afternoons!
Q.
During your career, what has your experience been like working with PRs?
Mainly positive!
Q.
Do you attend many media events and if so, what kind?
The impending 3.40am alarm restricts my late-night outings, however, I do try to attend at least one or two media events a week. They are usually TV show launches or music gigs.
Q.
What do you love about your job?
I laugh every day!
Not many - the early alarm sometimes, but that's what coffee is for!
Q.
Describe a typical day:
3.40am: the alarm goes off.
4.30am: in the office, start pulling together content pages for the team
5.15am: pre-show meeting, everyone puts their show ideas forward
5.30am: finish content pages
6am- 9am: show time!! Answering phone calls, in the studio when needed, responding to emails etc
9am- 1.30pm: show planning, producer meetings, integration meetings, creating content plans
1.30-2pm: Try and leave the office!
4-6pm: back online finding content for the next day, send round an ideas list to the team
7.30pm: everyone on email talking through ideas for the next day
8.30: 9pm- bed!
Q.
If you weren't doing what you do now… what would you be doing?
I'd love to think I'd be living my best life in Byron Bay… but realistically if I wasn't working in media I would be doing something in the sport.
Q.
Your Socials: (Email/Instagram/Twitter)