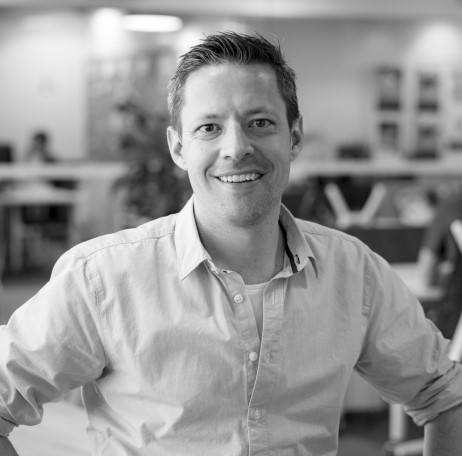 Q.
Describe your journey in a nutshell (where you started, when you started, how many staff, and your role)
I'm originally from the UK, and before moving to Australia, I spent the best part of a decade working in London PR agencies. I moved to Australia seven years ago thinking I would stay for a year but fell in love with Sydney and have been here ever since. In 2015 I launched CampaignLab and in just over three years, we've grown the agency to a team of 10 superstars. In that time, we've had the pleasure of delivering award winning campaigns for some awesome brands and people.
Q.
What do you think your business and your team excel at (areas of expertise)?
As a business our ethos is all about 'joining the conversation' so we're very good at identifying the next big talking point or hot topic relevant to our clients. Where we really excel however, is taking those hot topics and conversations and turning them into highly creative, integrated campaigns for our growing list of brands.
Q.
What brands are you currently working with?
We're fortunate enough to be working with really good mix of clients that share our passion for delivering best in class work. Brands like OPPO, FUJIFILM and AMP are just a few of the brands that have put their trust in us.
Q.
What's a recent campaign you are super proud of because you either came up with a big creative idea; worked with a minimal budget; or exceeded expectations?
There's a couple that spring to mind, but I think the recent Bali Bundle campaign for OPPO was a personal favourite. In a nutshell, to show that a premium smartphone doesn't have to cost the earth, we launched a unique bundle, whereby for the same price as an iPhone X, consumers could get a brand new OPPO smartphone and a luxury trip to Bali.
The idea was simple, but to coordinate and execute the campaign to its fullest potential meant drawing on our breadth of capabilities. Media relations, video production, brand partnerships, web development, social and digital marketing… you name it, the campaign had it. I won't bore you with the details, but the campaign was a huge success for OPPO. You can check out a highlights video
here
.
Q.
What are the greatest challenges the industry is currently facing?
As an industry, talent retention is still a major issue. There's a tendency for people to move up the ladder and then out of agency world for either in-house roles or a complete career change. That's an immediate red flag in my book, so I'm constantly thinking about ways that we can improve work-life balance and keep the best people.
The other challenge I see is this constant imposter syndrome. I feel like as an industry we need to stop apologising every time we do something over and above a press release. Whether it's alone or with partner agencies, I think PR agencies are in a great position to lead on bigger, integrated briefs. Quite frankly if creative and digital agencies are worried, it's because they should be.
Q.
What do you love about the industry and your business?
What I love most about this industry is that it never fails to deliver incredible work. I was fortunate enough to be on a judging panel for one of the industry awards, and was blown away by some of the campaigns coming out of Australian agencies. Not just in terms of being creative but also in terms of the genuine impact they've had.
In terms of CampaignLab - without sounding too cliché - it's the people. You spend a good chunk of your life at work, so it's essential you surround yourself with the right people.
Q.
What do you tear your hair out about?!
People that only look for the negative in things.
Q.
What's your greatest career achievement to date?
I've always said to the team that we probably won't ever be the biggest agency, but we can be the best. So, when Holmes Report named us 'pound for pound' the most creative PR agency in the world that was a special but exciting moment for the business and for me personally. You have to take these things with a pinch of salt, but it's nice to have your work recognised nonetheless.
Q.
What's next for you & the business?
2019 is looking really exciting for the business. We've been picking up some great new business wins and have some super cool campaigns on the horizon. We're also looking to hire and expand the team across a few areas, including digital marketing and PR.
Q.
If you weren't doing this, what would you be doing?
I'm a bit of a pool shark, so you would probably find me playing 9 ball somewhere.
Q.
Your Socials: (Instagram/Linkedin/Twitter)